Here are top picks of exquisite hotels and experiences in the region for a once-in-a-lifetime journey of discovery.
Eden – Nairobi, Kenya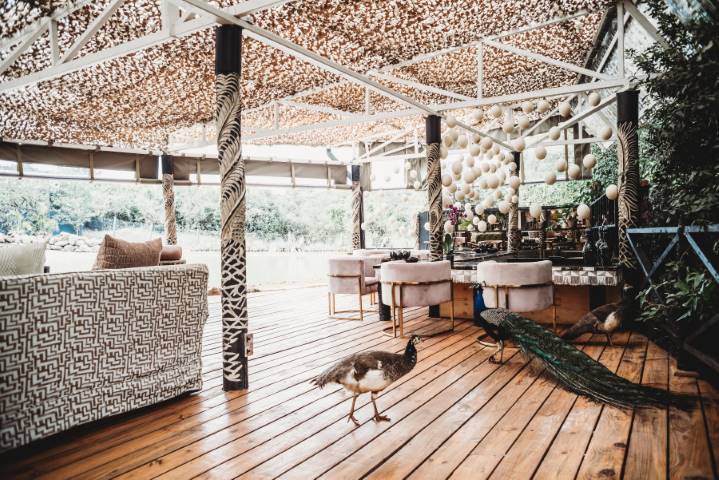 While the world has been faced with the pandemic, Anna Trenbinski decided to look inwards and work on herself to give life to a beautiful, tasteful, authentic yet unfiltered celebration of what a real contemporary experience in Nairobi is. Eden is first a place for Kenyans, a retreat where people go to connect with like-minded guests or reconnect with themselves. It is also a place for travelers who want to bond with a vibrant city full of talent.

In the main living room there is a huge yellow triptych of 3 baboons. The story behind is a trip down to Langata road where Tonio saw a Baboon that had been run over. The body of the beast laid torn open on the tarmac and left and right of it were two baboons: one screaming a primal yell, the other holding its head. This scene made a huge impression on Tonio and how closely we are connected in emotion so he painted this magnificent piece. There is a personal collection of over 250 headrests from the entire continent collected over the past 35 years.

www.eden-nairobi.com/
Fairmont Mara Safari Club – Nairobi, Kenya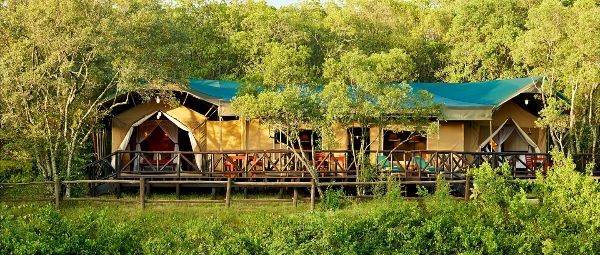 Fairmont Mara Safari Club is located in the renowned Maasai Mara Game Reserve, home to the great wildebeest migration. The Club, set on the foot of Aitong Hills offers 51 luxuriously furnished tents featuring four-poster beds, en suite facilities and private decks overlooking the hippo filled Mara River. The property features an outdoor swimming pool, lounge and restaurant and exciting game drives accompanied by the most scenic sundowner cocktails and dining experiences in the bush.

In May 2020 the area was destroyed by one of the worst floods of the last 40 years. An extensive renovation process that started as the country entered lockdown in an attempt to fight the pandemic. 12 months later the property re-opens its doors with new public spaces and experiences.

Two of the main priorities were to rebuild the camp in line with the needs of the new luxury travellers and planning a focused sales and marketing strategy to push traction from the feeder markets Kenya and East Africa first and then US, Europe and Asia.

Enaidura Luxury Camp, Kenya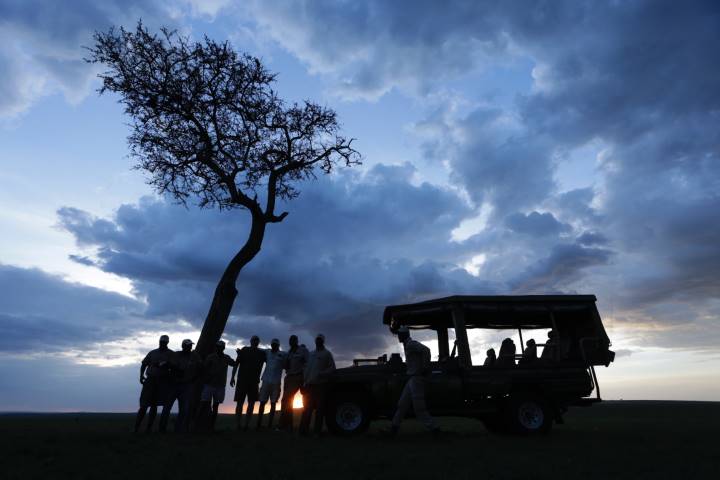 Enaidura Luxury Camp combines classic camp style with modern comforts in the heart of Kenya's Masai Mara National Reserve. Located in a wooded area along the Talek River, close to the convergence with the Mara River, Enaidura Camp is ideally situated for viewing the hundreds of thousands of wildebeest and zebra that cross into the Mara each year.

With seven classically styled tents and a unique family tent, the experience is complemented with open-air dining and lounge areas and a bonfire spot by the river. Every element of Enaidura Camp is seamlessly merged with its bush land surroundings.

Enaidura Luxury Camp introduces a special package to get the ultimate great migration experience. This 3 days program designed by with 3 of the top 25 Africa cicerones the co-owners, and gold level status guide Paul Kirui, Johnson Ping'ua "Ping" Ole Nkukuu, and Peter Kiyaa.

enaiduracamp.com/