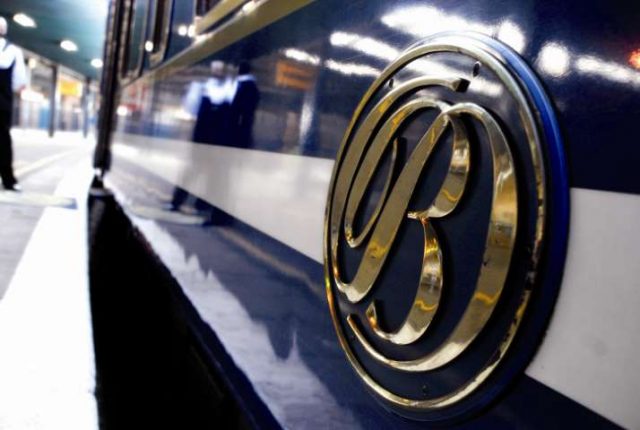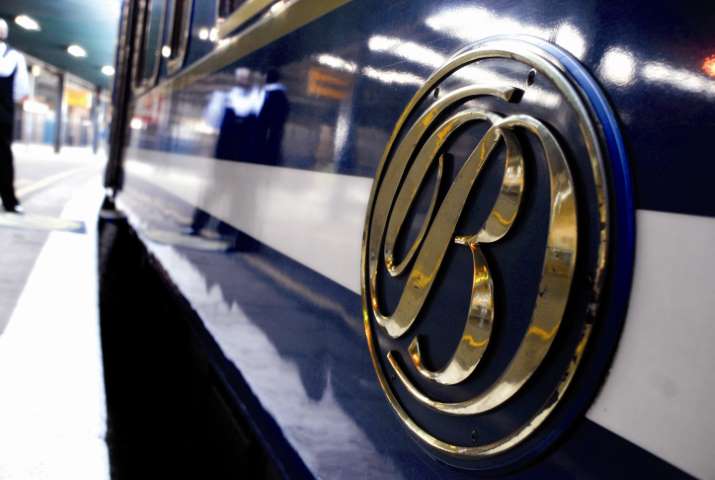 Rail travel has been a huge trend this year, with many seeing it as an eco-friendly alternative to flying, according to reports. Yet, the popularity of train vacations is predicted to soar even higher in 2024, as more travelers look towards sustainable ways to explore the world, reports reveal.
Meanwhile, the 'train bragging' trend has emerged, Pinterest Trends shares. This term refers to how people are turning to trains as their primary mode of transport in an effort to lessen their carbon footprint – and then boasting about it.  
The platform has seen a huge increase in people looking for rail-related inspiration, with searches for "train trip aesthetic" up 205% and "train quotes travel" jumping 285%.
Chief Executive Officer of luxury travel-focused social network, Jan Luescher, ASMALLWORLD, says: "While luxury travelers are continuing to revel in regained freedoms post-pandemic, there has also been a shift in attitude. Many are taking a closer look at the environmental impact of their trips and actively seeking eco-friendly alternatives to traditional travel options. 
"The obvious answer is extravagant train vacations. This mode of traveling promises all the luxuries associated with first-class plane travel, such as excellent food, service and amenities, all the while taking along some of the most scenic and underexplored regions of the world in a way that is kinder to the environment."
In light of the growing number of luxury travelers turning towards rail trips in 2023 and 2024, ASMALLWORLD has rounded up the most exclusive and coveted train journeys across the world – including one with a waiting list of two years. 
The Most Exclusive Train Journeys in the World, According to Luxury Travel Expert
1.South Africa's Blue Train
With a waiting list of two whole years, South Africa's Blue Train swoops in at top spot as the most coveted rail journey across the globe. The trip takes passengers across the breathtaking landscapes of South Africa, on a plush "hotel-on-wheels" that has been graced by many kings and presidents over the years.
The two-night route covers 1600 kilometers and encompasses some of the most diverse and spectacular scenery offered by the African sub-continent. Guests are invited to partake in unique excursions along the way, including an off-train visit to Kimberley for a visit to the Big Hole and Diamond Mine Museum.
Those aboard are treated to personal and attentive service, with a dedicated butler, lavish accommodation, excellent fine dining, wines and cigars.
2.Twilight Express Mizukaze
The Twilight Mizukaze, otherwise known as Twilight Express, offers a lavish journey around western Japan. Hosting just 34 lucky passengers, it is easily one of the most exclusive trains in the world.
In fact, the wait list often takes over half a year. Those privileged enough to secure a space on board are treated to a magnificent 5-star experience, with haute cuisine prepared using ingredients found along the route and perfectly timed to coincide with the scenery.
There are three routes to choose from on this chic train, encompassing everything from the coastline of the Seto Inland Sea to the bright lights of Kyoto. The most luxurious accommodation on the Twilight Express is called "The Suite". It encompasses an entire railcar, and the accompanying bathroom and even boasts its own private tub. 
3.Venice Simplon-Orient Express: Paris to Istanbul
Renowned for offering some of the world's most authentic luxury train experiences, Venice Simplon-Orient Express (VSOE) was propelled into the spotlight by Agatha Christie's legendary novels.
VSOE's Paris to Istanbul route takes place just once a year and transports its fortunate passengers from Paris to Istanbul along the original route of the Orient Express. Travelers spend five nights in the lap of luxury, within the train's glamorous 1920s-vintage Art Deco cars.
These are instantly recognisable, with sleek navy and gold livery and a pristine white roof. While journeying across continents, travelers have the opportunity to explore an array of cities including Paris, Budapest, Bucharest and Istanbul.
4.Seven Stars Kyushu
The world's only seven-star train, Seven Stars in Kyushu Train takes travelers on 3-night and 1-night circuits around Kyushu, one of Japan's most breathtaking islands. If you want a place on this sought-after train, you will need to book months in advance.
En route, you can pay a relaxing visit to onsens, also known as active hot springs, along with dramatic volcanoes and a glorious coastline. The train itself showcases a plush interior featuring classic decor paired with chic, contemporary touches.
The deluxe suites are particularly impressive, located at the end of the carriages and boasting a sleeping area, lounge and private bathroom. The Deluxe Suite A even has a rear window across the width of the train car. During the day, dine on exquisite dishes served to reflect the nature and culture of the island you are exploring, with ingredients reaped from the countryside and seas.
Come evening, enjoy fresh beverages from the bar and sightseeing from the vast windows while being serenaded by the sounds of a grand piano and live performances.
5.Singapore to Bangkok – Eastern and Oriental Express
This coveted route has been launched by the same operators as the Venice Simplon-Orient Express and is rumored to be even more luxurious. The luxury train journey propels passengers from Singapore to Thailand, serving exquisite four-course meals and afternoon tea along the way. 
Throughout the journey, guests can go on guided tours through rice paddies, take raft cruises and visit the River Kwai Bridge, a local Malaysian village, wet markets and rice noodle houses. Each cabin is complete with an ensuite bathroom and plush amenities. Expect the design to be grand with natural wood textures and deep tones.