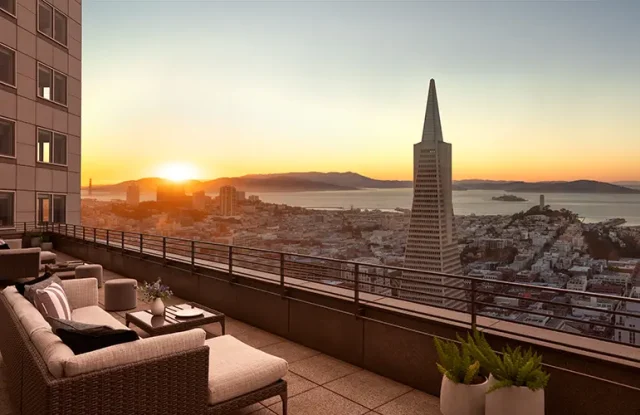 The dawn of 2024 is just around the corner, and as you sketch out your travel dreams for the coming year, we have a special recommendation for you: Four Seasons Hotel San Francisco at Embarcadero.
Epitomizing contemporary luxury, Four Seasons Embarcadero isn't merely a place to rest; it proudly claims its status as the only San Francisco hotel soaring above 38 floors, bringing each guestroom and suite tantalizingly close to the clouds. With the Bay Area on many traveler's 2024 wishlist, read on to discover why Four Seasons Embarcadero is your perfect San Francisco sanctuary.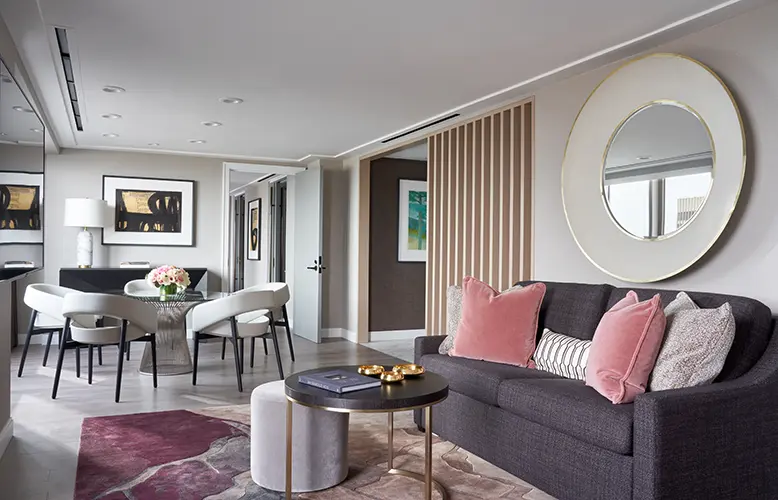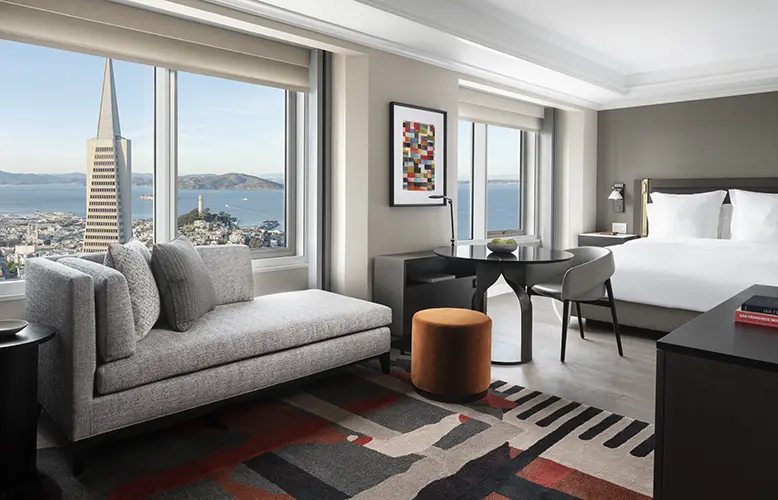 Experience 'Karl the Fog' Up Close:
San Francisco's beloved marine layer, known as 'Karl the Fog,' is a mesmerizing spectacle. When the fog rolls in, travelers have a front row seat to not just witness this natural wonder but to immerse themselves in it as the hotel occupies the top 11 floors of the 48-storey landmark building. The hotel's spacious suites and outdoor private terraces provide the perfect vantage point to be enveloped by the ethereal embrace of the fog, creating a bucket list-worthy experience unlike any other.
Indulge in Luxury and Comfort:
Unlike typical city lodging, Four Seasons Embarcadero offers visitors spacious, luxurious suites, located on the upper floors, that provide panoramic views that are second to none. With floor-to-ceiling windows, guests can witness the fog's ever-changing dance showcasing views of the Golden Gate Bridge, Alcatraz Island, and the San Francisco Bay. Rooms feature plush furnishings, modern amenities, and a soothing color palette that complements the natural beauty just beyond your window.
Unparalleled Location
Nestled along the iconic Embarcadero waterfront, the hotel offers the perfect starting point for exploring the city's vibrant neighborhoods, cultural attractions, and culinary delights. Explore San Francisco's iconic Chinatown and dine at Mister Jiu's, opt for water and Bay Bridge views at EPIC Steak on the Embarcadero or order omakase at Akikos. Stop by newly opened, Orafo at the Four Seasons Embarcadero for pre- or post-dinner crafted cocktails, shareable plates, and an exceptional list of curated wines, or for something more intimate, opt for breakfast in-bed with in-room dining.