With Valentine's Day fast-approaching, many couples are searching for special ways to embrace the season of love together. Luckily, various destinations across both the country and the world provide romantic settings and offerings that make for an unforgettable getaway for couples looking to spend quality time together.
From Italy to Costa Rica, there are plenty of options for couples to choose from for a romantic getaway, near or far. Please find details on the luxury properties, destinations and exciting attractions that are perfect for a Valentine's Day retreat below.
ROMANTIC EXCURSIONS ABROAD
ITALY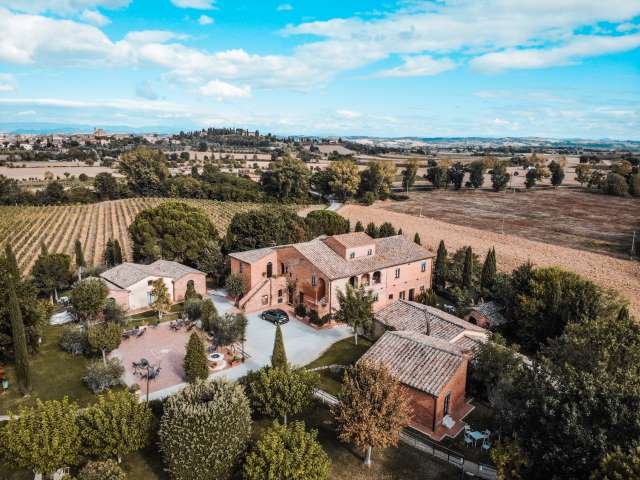 Tuscany's newest luxury boutique hotel, Borgo San Vincenzo, invites couples for a romantic getaway to experience the region's vibrant culture, breathtaking views, historic wine scene and locally curated experiences. Located in the heart of Montepulciano, Italy, Borgo San Vincenzo is perfectly positioned for a picturesque engagement in the vineyards, breathtaking sunset wedding or unforgettably romantic escape. The hotel offers one-of-a-kind personalized experiences like touring the region by hot air balloon, cooking classes in a winery, truffle hunting, and olive oil tasting among others. Couples can wake up surrounded by dreamy panoramic views from a private Tuscan villa or one of the 21 luxury studios and suites. They can also soak up the Tuscan sun while having a poolside cocktail, enjoy a delightful countryside picnic or private dinner in a wine cellar.
COSTA RICA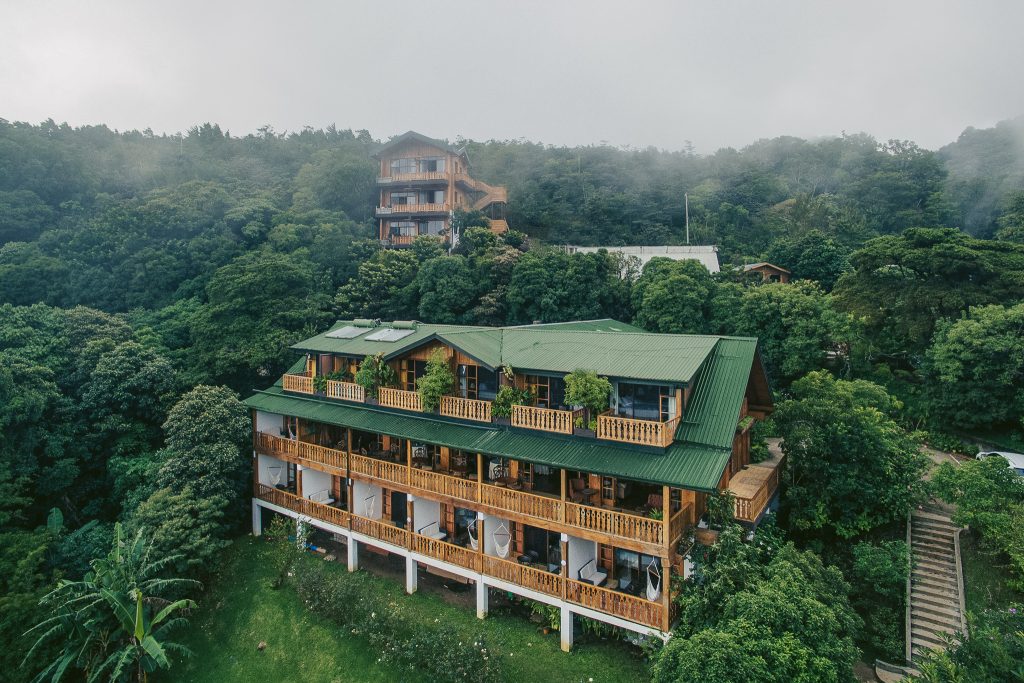 Recently named one of the Top 100 Hotels in the World as well as one of the 10 Best Resorts in Central America by Travel + Leisure World's Best, Hotel Belmar is 26-room boutique eco-hotel located in Costa Rica's lush cloud forest nestled in the mountains of Monteverde. Surrounded by naturally landscaped gardens and with the sounds of wildlife all around, the hotel is ideal for couples looking to connect with nature and with each other this Valentine's Day. Offering a variety of elegant guestrooms and suites guests enjoy floor-to-ceiling windows with spectacular views, private terraces, private whirlpool jacuzzi, king size beds, showers with forest views and large terraces overlooking the mountains and the Pacific Ocean. Known for its gastronomy and farm-to-table program, the hotel features a restaurant, a microbrewery, an organic garden, a bar, a juice bar and tearoom, a spring water pond, a sun deck, a food store and a jacuzzi in addition to their Finca Madre Tierra farm, the first carbon neutral farm in the country offering a real Costa Rican farm experience for guests. Couples can also visit the hotel's private reserve, SAVIA, for adventures with a purpose in the forest which can include a romantic picnic for two above the forest canopy.
CARIBBEAN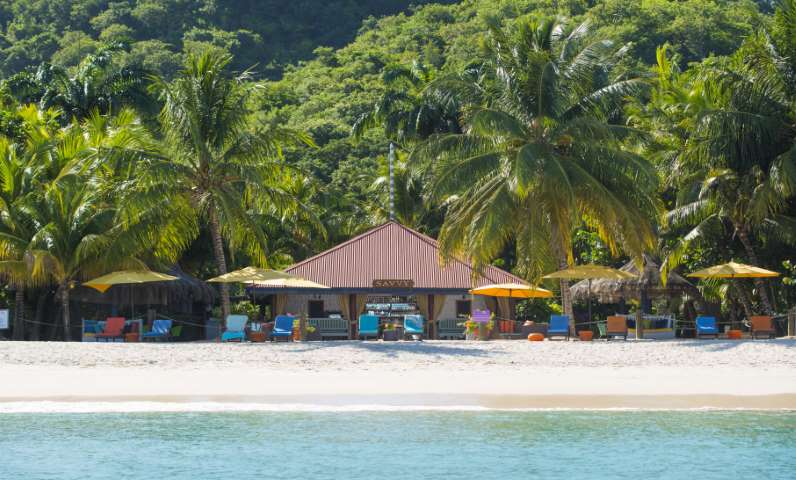 Tucked away on the hillside atop Grand Anse Beach, Mount Cinnamon is an eco-luxe hideaway with an enclave of 37 luxury villas and suites, each with their own veranda of sweeping views of natural unspoiled beauty. The resort treasures the natural beauty of Grenada and puts an emphasis on leading with environmentally friendly practices. This February indulge in romance and book a romantic stay at Mount Cinnamon with your significant other.  This package will transport you and your loved one to a tropical paradise where romance and relaxation are paramount.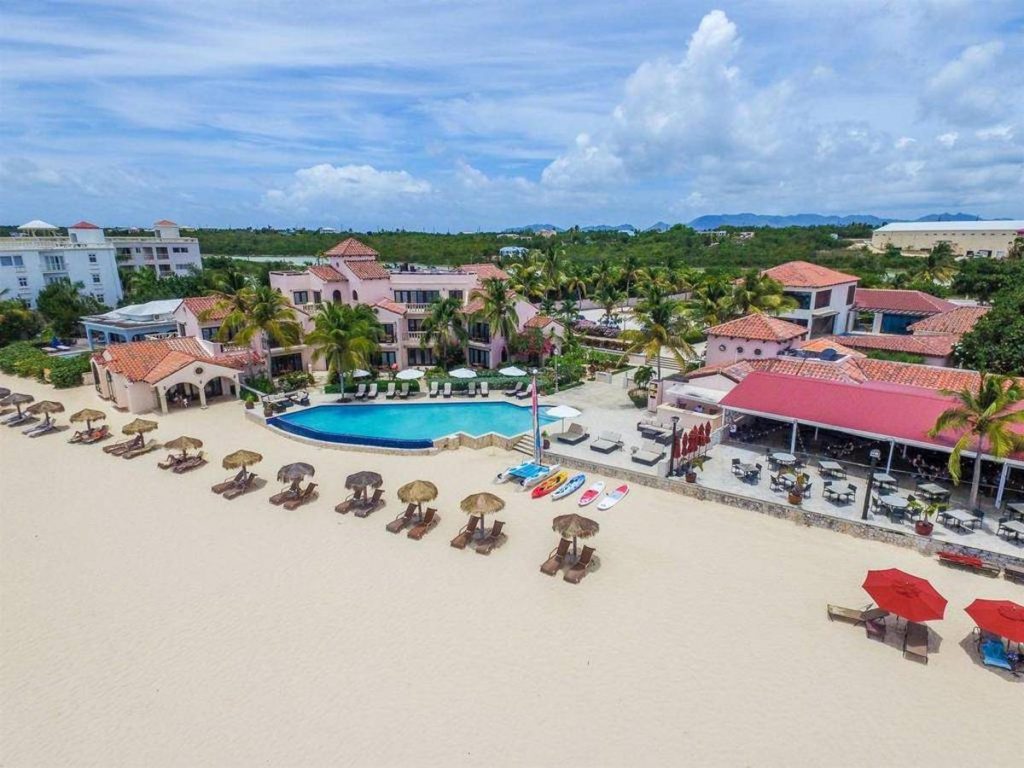 Anguilla's top luxury boutique resort, Frangipani Beach Resort, is inviting couples to celebrate love by planning their romantic engagements, chic destination weddings or memorable honeymoons along the stunning crystal-clear turquoise waters of Mead's Bay. Those looking to plan the perfect proposal, or a destination wedding can captivate their significant other and their guests with exclusivity, elegance, unparalleled beauty and tranquility found at the resort.  The resort's many activities offer couples a beach hopping day onboard Frangipani's private catamaran or a day of beach-side fun kayaking and paddle boarding.  Customized experiences can be arranged including personal training, private yoga sessions and tennis lessons, a day at the Balinese Spa or a fishing trip.
MEXICO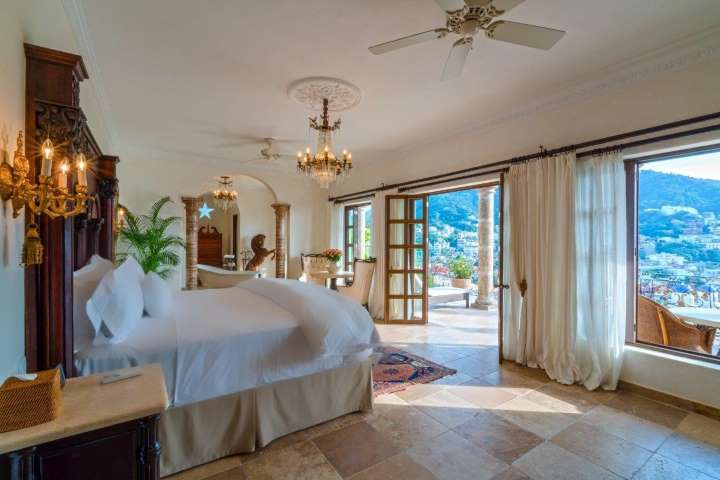 Once a gift from Richard Burton to his famed lover Elizabeth Taylor, Casa Kimberly is a gorgeous nine-suite boutique hotel in Puerto Vallarta, Mexico. Dick and Liz were the quintessential Hollywood romance, loving in secret at this hideaway, where Burton built a "Puente Del Amor" (Bridge of Love) to connect his villa across the street with Taylor's so that the two could see each other without fear of paparazzi. Later marrying, divorcing, and remarrying, the couple's infamous passion for each other can be felt everywhere within the hotel, from the rose petal-filled clawfoot baths to the private terraces overlooking the sparkling Banderas Bay.