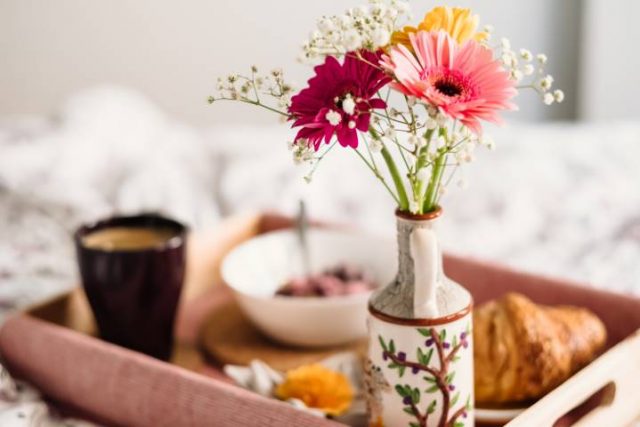 Running a B&B is a profession that takes a lot of hard work and dedication, but when it's done correctly you can find yourself making a reasonable amount of profit. Here's how to set up your own B&B business.
Things to consider
Running a B&B isn't as easy as keeping clean sheets and making guests a full English in the morning. It's a profession that needs lots of planning and careful consideration. You need to be prepared for it potentially being a 24-hour job, that doesn't stop on weekends or bank holidays. This is when you are most likely to get your custom, so if you're the type of person who enjoys going on holiday or taking regular breaks, your B&B probably won't be as profitable as you would like it to be without the help of some extra hands.
It's also a large investment. You might have to redecorate your property to appeal to guests and meet industry standards. You'll also need to invest in the correct insurance and training to ensure that you are fit and able to run a B&B.
From time to time, things might become damaged due to general wear and tear, and these repairs (depending on how serious they are) will need to be made from your own pocket. Marketing and advertising isn't cheap either – if you think you have the time to do this in-house, then great, but outsourcing might be a more viable option, especially if it's just yourself who is running the business.
Your bills will also increase by quite a large percentage due to keeping rooms heated and lit, so you will have to factor in all these considerations when pricing your services.
If you're prepared to face these challenges however, you could be in for many successful years of business and a well-established B&B company that can be handed down from generation to generation.
Design your B&B
Think about the design of your B&B and what trends will attract customers. Will you decide to go for a modern take on a traditional lodge with a new wooden kitchen where guests can help themselves? Or are you aiming to make your B&B sleek and sophisticated with an elegant dining room and table service?
Whatever theme you decide to go for, remember to consider that you're aiming to appeal to a wide audience. Neutral colours, especially whites and greys for bed linen and towels, are usually a safe option as these appeal to most. White furnishings are also favoured as they are easier to clean due to dirt and debris showing up on them better, as well as white paint being one of the most affordable and readily available shade to work with for minor touch ups.
Don't forget to add in some of your own personal flair too to give your B&B character and a homely feel. For example, if you're situated in the country, you can use this as your theme and add in things like stag ornaments or tweed furnishings and curtains.