For many, 'going green' is more than a trend. Currently, in 2019, people are making the switch across all aspects of their life. Whether you make the effort to bring your own reusable travel mug for your morning Starbucks, limit your consumption of single use plastics, or make more conscious travel choices, every effort is a step in the right direction and contribute towards a more sustainable future. As travellers have been more mindful of their personal environmental impact, more and more hotels around the world are improving their practices to ensure they are minimizing their carbon footprint.
Here are some great examples.
New Hampshire
Mountain View Grand – The Mountain View Grand Hotel has won numerous eco awards as they strive towards being the best sustainable green hotel in New Hampshire. They have been recognized as an EPA Green Power Purchaser and were awarded the Green Business Bureau Platinum Award two years in a row. To reduce energy and material consumption they have an integrated recycling program, a new composting system and 100 percent of their electricity is provided through renewable wind energy.
The Glen House – The original Glen House opened in 1852, this historic hotel is located at the base of Mt. Washington. The hotel is on its way to becoming completely energy self-sufficient and carbon-neutral, made possible through sustainability efforts such as 30 wells that are utilized as they provide the energy to heat the hotel in the winter and cool it in the summer.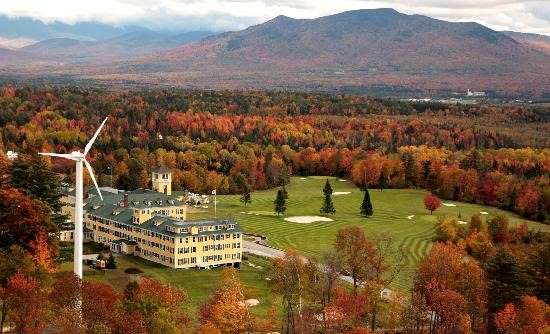 Maryland
Hampton Inn & Suites Washington DC North/Gaithersburg – This Hampton Inn is LEED-Certified as an eco-friendly hotel. They provide sustainable amenities such as their salt purified pool, being 35 percent wind powered, using recyclable air handler filters and the use of green cleaning chemicals when possible. This is lead by Hampton's Take Care initiative.
Turf Valley Resort – Is family-owned and operated while upholding green practices throughout every aspect of the resort. Throughout their 172 hotel rooms, amenities have been converted to Green-Natura 100 percent biodegradable products. The hotel rooms and the 40,000 sqft of meeting space have LED lighting, low-flow shower heads, toilets and faucets and high efficiency boilers. Food leftovers are composted in both the banquet departments and Alexandra's Restaurant.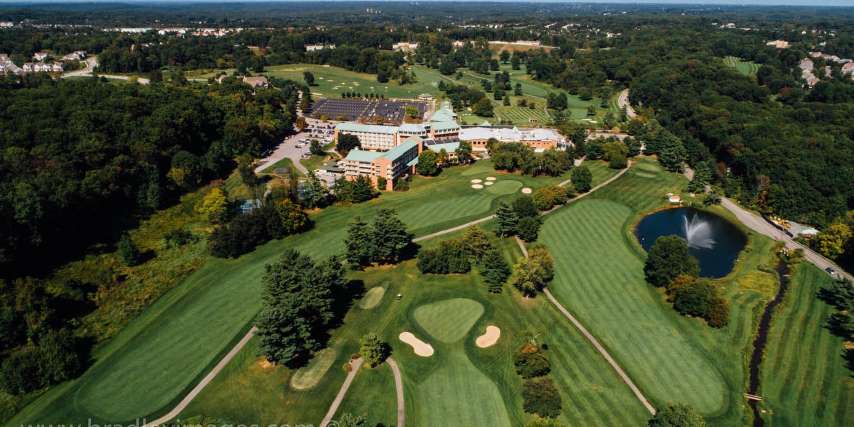 NYC
The Benjamin Hotel – This was one of New York's first environmentally concious hotels in the heart of the Midtown East area. They provide energy-efficient lighting and a recycling program reinforced by their eco-friendly bath amenities. The Benjamin Hotel also promotes a sustainable lifestyle with its unique Rest & Renew program.
Ink 48 – Ink 48 was the first hotel within the Kimpton Hotel portfolio to become 100 percent certified by the Green Key Eco-Rating Program. This location specifically is certified by the green key eco-rating program as it focuses on sustainable practices throughout its hotel and restaurant. This includes: energy-efficient lighting, low-flow water toilets and faucets, eco-friendly bath products and limited paper products in the hotel and in the restaurant all food refuse is composted.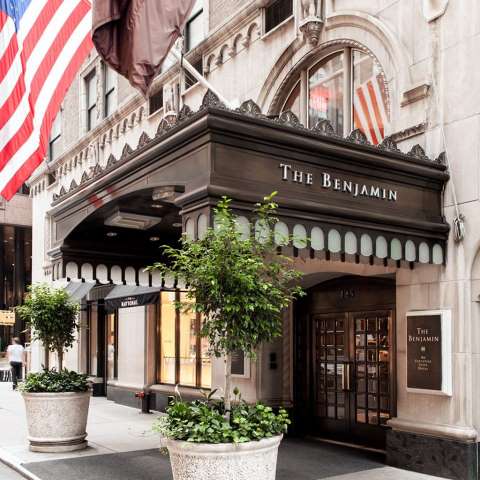 Arizona
The Scottsdale Resort at McCormick Ranch – The Scottsdale Resort at McCormick Ranch has initiatives which include the ECO Difference option, this allows you to opt out of room remakes and limits bed linen changes to every three days. They also hold green certifications through Phoenix Green Chamber of Commerce, Clean the World Campaign, the Arizona Hotel & Lodging Association Certified Green Hotel Program and the TripAdvisor Green Leaders Program.
Arizona Grand Resort and Spa – The Arizona Grand is committed to environmental responsibility and sustainability by focusing on initiatives such as reduced energy use, water savings options, certified green cleaning and electronic vehicle charging. They are also members of the 1% for the Planet alliance which is an union of businesses that understand how significant protecting the natural environment is.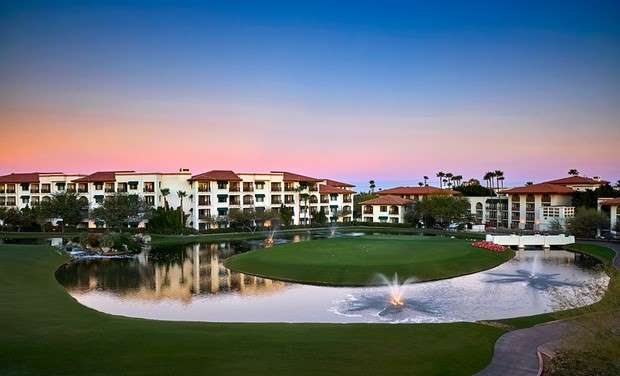 More and more consumers are actively choosing their hotels based on their corporate sustainability efforts and the trend is expected to grow into 2020. Please let us know if you are working on any stories that may be a fit for these socially-conscious hotels. Would love to inspire your readers to minimize their carbon footprint as they make unforgettable memories in New Hampshire, Maryland, NYC and Arizona.