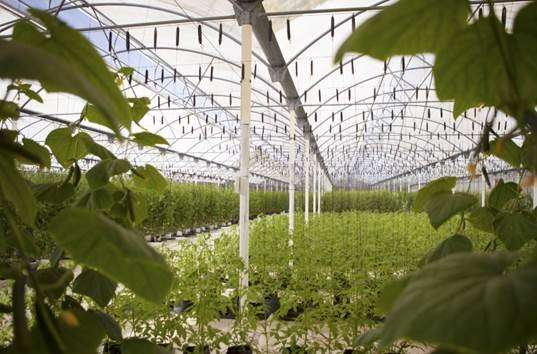 Karisma Hotels & Resorts, which owns and manages properties in Latin America, the Caribbean and Europe, has taken a firm stance on sustainability since its inception in 2000. In 2018, following the global trend of living without plastics, Karisma set a goal to eliminate all single-use plastics from its operation by 2021, which started with the elimination of plastic straws.  A leader in sustainability, Karisma most recently announced its decision to eliminate the distribution of plastic bottled water across all its properties in Mexico, to be substituted with glass returnable bottled water. Additionally, by January 2020, Karisma will replace in-room individually packaged toiletries with refillable dispensers at all properties worldwide. With these changes, Karisma Hotels & Resorts expects to reduce its ecological footprint by preventing the production of over 60 tons of plastic waste, as well as the emission of over 140 tons of carbon dioxide per hotel per year.
"We continuously strive to reduce our eco-footprint and preserve the incredible natural beauty of our destinations, while maintaining the highest level of hospitality and offering our guests memorable Gourmet Inclusive vacation experiences for years to come," said Lyn Santos Rodriguez, Karisma Hotels & Resorts' Director of Sustainability. "The elimination of plastic bottled water and individually packaged toiletries across all of our resorts in Mexico is the latest initiative in Karisma Hotels & Resorts' long-standing commitment to social responsibility and building an environmentally friendly culture among our resorts, partners and guests."
In 2013, Karisma created the Passion for Sustainability Program, which includes initiatives promoting conscious tourism, preserving ecosystems, protecting wild and endangered species, and responsibly using natural resources.
Kan-Kanán, Riviera Maya, Mexico – Commissioned by the owners of Karisma's El Dorado Spa Resorts, Kan-Kanán – meaning guardian of the sea in Mayan – is the world's largest artificial reef, stretching longer than the Brookly Bridge and covering more than a mile of coastline parallel to the coast of Punta Brava in Mexico. It was built by a team of expert engineers, environmentalists, architects and specialized divers at a cost of $1 million as a monumental solution to the deterioration of existing marine systems. Kan-Kanán intends to divert attention and reverse the negative impact of time on the natural ecosystem, and fight against climate changes to preserve the Mexican Caribbean's splendour. It is now the new home to thousands of sea species and is protecting the coast from natural erosion.
Turtle Conservation Program, Mexican Riviera Region – Aiming to protect four specific species of sea turtles that inhabit Karisma's beaches in the Mexican Riviera region, the Turtle Conservation Program builds registered turtle camps at Generations Riviera Maya, El Dorado Casitas Royale and El Dorado Seaside Suites – the hotels with the highest incidence of nesting females. From 2012 to 2018, over 140,000 baby turtles have been released at these camps.
Rainforest Alliance Certified Greenhouse, Riviera Maya, Mexico – As part of its commitment to serving guests the finest and freshest ingredients, Karisma's El Dorado Royale, A Spa Resort, is home to the only Rainforest Alliance Certified Greenhouse in a coastal area, a certification which Karisma has maintained for 7 consecutive years. Spanning more than 76,000 square feet, the Greenhouse produces approximately 12 tons of crops annually, providing daily fresh produce, herbs and spices to each of Karisma's Gourmet Inclusive properties in the Riviera Maya.
Other highlights of Karisma's initiatives in the Passion for Sustainability Program include water conservation policies, energy monitoring, waste management and recycling efforts. Karisma Hotels & Resorts has frequently served as one of the main sponsors at the Sustainable & Social Tourism Summit – the most important event on solutions for sustainable tourism in Latin America. Many of Karisma's hotels in Mexico and the Caribbean have been awarded with EarthCheck Silver and Travelife Gold environmental certifications and have been recognized as "Hotel Amigo De La Tortugas" (Turtle Friendly Hotels).
To further educate its team, partners and guests on The Passion for Sustainability Program, Karisma recently developed and released its first-ever full sustainability report based on the Global Reporting Initiative.
For more information on sustainability efforts at Karisma Hotels & Resorts, please visit  www.karismahotels.com/sustainability.