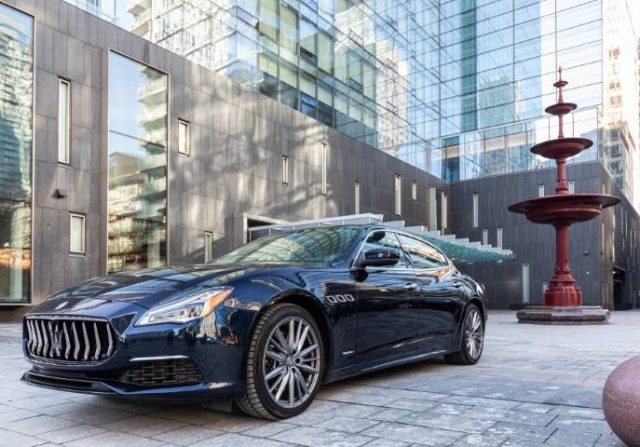 Four Seasons Hotel Toronto invites guests to ride in style with its new house car, the  Maserati Quattroporte luxury sedan. An icon of Italian design, the Maserati Quattroporte is the newest addition to the growing list of amenities curated to further enhance the guest experience at the brand's global flagship Hotel.

"Travel is all-encompassing," explains Chad Merced, Hotel Manager. "We always go above and beyond when our guests arrive at our Hotel, but the means of transport is equally as important to the quality of their experience with us. I am thrilled to offer a beautiful Maserati ride for our guests to explore the city."

Reinforcing that it's not just the destination, but also the journey, Maserati's high-performance full-size sedan, the four-door Quattroporte, was the first to add a sports car engine in a grand touring sedan. A true grand tourer, it has extensive cargo capacity and an extended wheelbase to ensure maximum comfort. The vehicle has been outfitted to best suit the modern and discerning Four Seasons traveller. 

Guests can take advantage of this sophisticated transport daily on a first-come-first-served basis, within the immediate Downtown Toronto core, between 7:00 AM – 11:00 PM.