As the novelty of working from home wears thin, those who are looking to upgrade their work from home setting should look no further than the five-star Nana Princess and its new Workation Package. Offering a number of complimentary extras to celebrate the end of the working day and week, the package is great for those who have found their home and work life have become blurred and want to reignite the sense of accomplishment following a productive day. With almost all accommodation boasting their own private heated swimming pools, spacious outdoor areas, and many offering in-room wellness amenities, including steam rooms and saunas, Nana Princess is also ideal for travellers who want to spend their evenings and weekends fully relaxing in facilities that surpass their current home-working space.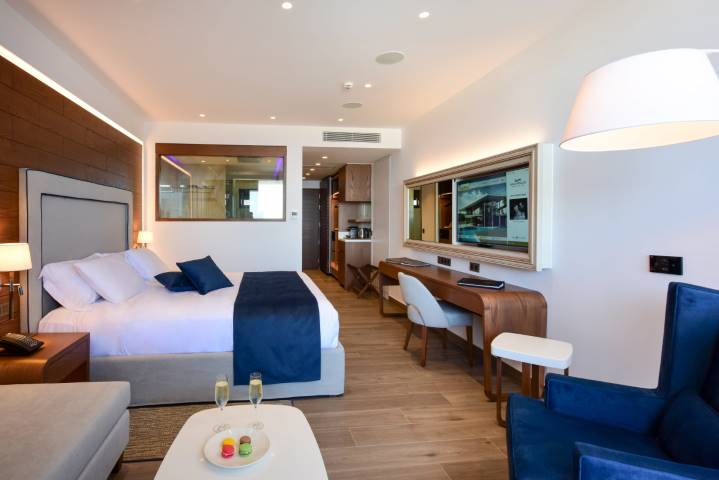 The Workation Package offers a series of complimentary pick-me-ups throughout guests' stay, including a cocktail to celebrate the end of each productive day, dinner every Saturday to mark the end of the working week, and a relaxing massage once a week at The Royal Wellness Club to destress and relax. Guests can also break their working day up by keeping active with unlimited access to the resort's gym. Whilst those looking to wind down at the end of the day can choose from a range of sporting activities, including tennis, beach volleyball, nature walks, cycling tours and an 18-hole golf course just ten minutes away. For water lovers, scuba diving lessons can be arranged at an additional cost and are a wonderful way to explore the underwater paradise that surrounds the picturesque hotel.
To ensure productivity, the Workation Package provides the ideal working environment, with complimentary access to office and meeting facilities, the use of office equipment, and soft drinks, tea and coffee once per day. The resort's high-speed internet ensures guests won't struggle with connection issues.
Guests can choose to stay in any of the hotel's accommodation to benefit from the Workation Package, from the Deluxe Junior Suites with sea views and a private heated pool, to the new two-bedroom Blue Princess Villas, split across two floors and boasting a private heated pool, private gym, outdoor whirlpool, and spacious indoor/outdoor living areas.
With most people set to carry on working remotely long after the pandemic, and with an increase in demand for longer trips following a year of limited travel, this package promises to entice those looking for a paradise to escape to – with WFH made easy!