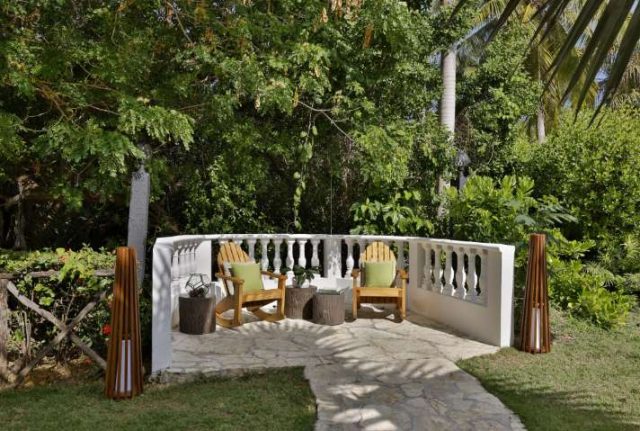 Meliá Punta Cana Beach Resort, the adults-only, all-inclusive resort by Meliá Hotels International, today announced it is transforming into a fully immersive wellness property with new amenities and services to elevate its "Wellbeing 360 Experience." Its 360 wellness platform, a first-of-its-kind in Punta Cana, is a collection of activities and rituals designed to connect guests with their physical, mental, spiritual, emotional, social, and environmental development through the resort's five wellness spaces: Social, Silent, Sensory, Culinary and Personal. Now, this wellness experience will be boosted with new daily programming, revamped social areas, and refreshed culinary offerings.
Among the enhancements is a new series of themed monthly wellness retreats, including a culinary theme in July, where guests will focus on healthy eating and detox programs, and an immersive water theme in August, where all fitness activities will take place surrounded by water. Additionally, to commemorate the International Day of Yoga, June 21, the resort has partnered with the world-renowned Isha Foundation, an international nonprofit organization dedicated to human well-being, for a weekend retreat. From June 19-22, Chris Lukose, Doctor in Pharmacy, certified Hatha Yoga trainer and Isha Foundation volunteer will lead complimentary yoga sessions for guests, designed by the foundation's founder and yoga visionary Sadhguru.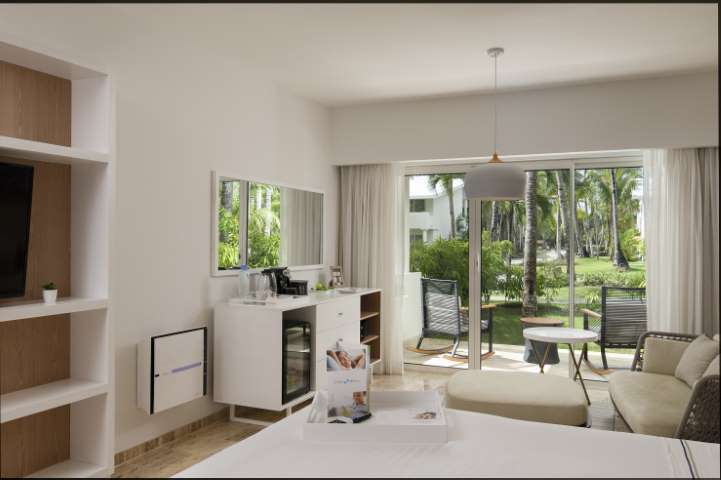 Meliá Punta Cana Beach's extensive new wellness experience will also include six new wellness experts as part of the resort's weekly wellness program. Wellness Experts will guide guests on a journey of relaxation, through special wellness activities including, mud cleansing, holistic therapy, sound healing, ayurvedic cooking, juicing detox programs, Taino rituals, and active fitness classes. These facilitated activities are an addition to the resort's current offerings of healthy activities without the guidance of an expert, including yoga, meditation, bike tours, garden workshops, and a new challenging obstacle course.
"Now, more than ever, guests are seeking a fully immersive wellness experience, enriching the mind, body, and soul, so we are excited to expand our unique Wellbeing 360 Experience to meet this demand, "saidDerryl D'costa, Hotel Manager, Meliá Punta Cana Beach. "By transforming into an immersive wellness property, Meliá Punta Cana Beach, a Wellness Inclusive Resort, truly differentiates itself in the Caribbean and we believe those visitors to the Dominican Republic seeking to unlock total well-being will find no other wellness experience quite like it."
The resort is also enhancing its culinary experiences with superfood workshops and revamped menus that have been curated by local nutritionists to offer healthy options for any diet. Guests of The Level, Meliá Punta Cana Beach Resorts' upgrade service, will also experience a revamped Quimera Rooftop Bar. The exclusive The Level rooftop bar has been transformed into a health bar, serving freshly made juices and cleansing shots.
Along with exclusive access to Quimera Rooftop Bar and Restaurant, guests of The Level upgrade will continue engaging in a deeper wellness experience with private The Level Wellness Suites by Stay Well™ that include one spa treatment per day per person, a personal wellness concierge, and private pool spaces. The resort has also expanded its amenities for this signature upgrade with additional complimentary bicycles that encourage exploration of the resort's grounds. Other Stay Well™ amenities of The Level Wellness Suites include a welcome and guided meditation from American author and wellness advocate Dr. Deepak Chopra, mood-enhancing aromatherapy, dawn simulation to wake you gradually and gently, and a shower infuser that reduces chlorine to leave hair and skin feeling softer and smoother.
Through curated design, the resort has also transformed elements of its silent spaces to create a more serene atmosphere. These additions offer guests opportunities to engage in sound healing, spiritual rituals, painting, and reading with improvements to outdoor and indoor meditation spaces. Sensory spaces have also been revamped throughout the resort's architecture, through the elements of sound and smell. Instrumental windchimes, relaxing music, and the burning of incense greet visitors, indicating a sense of arrival and relaxation. As guests wander the resort, they can discover various meditation spots, and pick up helpful tips on all things health and wellness.