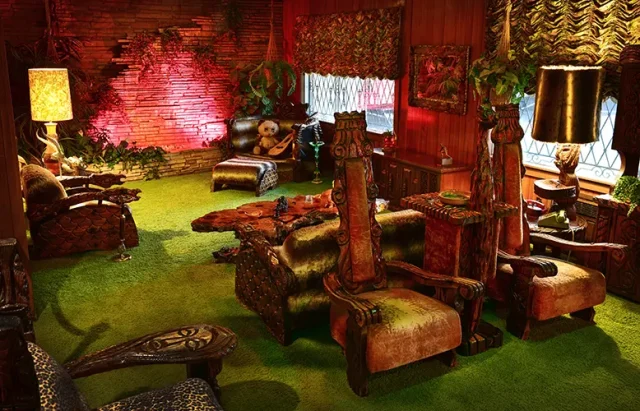 This October, music and pop-culture lovers will have the rare opportunity to experience Graceland's iconic Jungle Room in the comfort of their own cities, as  Memphis Tourism and Elvis Presley's Graceland partner to create a first-of-its-kind, pop-up version of the famed Jungle Room found at the King of Rock 'n' Roll's Memphis mansion. Coined "Love Me (Bar)Tender," the pop-up experience will be taking over bars in New York, Boston and Chicago for limited two-night runs throughout October. Entrance is free with registration. For more information about the pop-up series, visitors are encouraged to sign up at MemphisTravel.com/LoveMeBartender.
"Like the Memphis destination, the "Love Me (Bar)Tender" pop-up will be a unique experience that is not to be missed," said Regena Bearden, Chief Marketing Officer at Memphis Tourism. "Whether you're an Elvis fan who grew up listening to his music, or someone who loves pop-up Instagrammable experiences – there's something to this activation for everyone. We're thrilled to be bringing this pop-up to other cities and extend an invitation to visit Memphis."
In addition to the retro fun of the immersive Jungle Room pop-up, visitors can also expect surprises that will make the space Instagrammable and TikTok-ready. Elvis-themed cocktails, music from Memphis bands, and a photobooth will enhance the ultimate Memphis experience.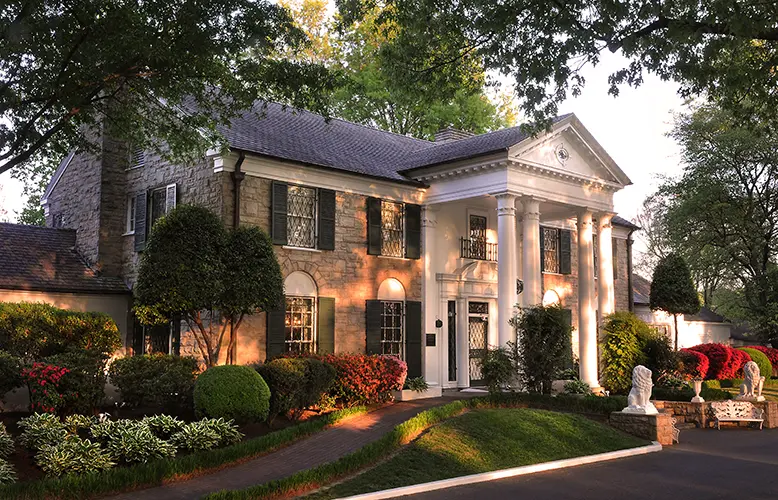 The Jungle Room first made its debut in 1965 at Graceland, serving as a reminder of Elvis' time in Hawaii, although Elvis and the Presleys simply knew and utilized the room as a den. As visitors to Graceland in Memphis can attest, the Jungle Room features an unforgettable green shag carpet covering the floor and ceiling, a rock waterfall, and of course, a lacquered tiki bar and matching furniture throughout the room. The green shag carpet lent itself to the room's excellent acoustics, allowing Elvis to record songs such as "Blue Eyes Crying in the Rain" and "Moody Blue" at Graceland for what became known as The Jungle Room sessions.
Regarded as the home of blues, soul and rock 'n' roll, Memphis is a mecca for music lovers.​ Music is Memphis' primary travel motivator, bringing in visitors from all over the world in locations like Japan, Australia, UK and Germany, as well as domestic visitors across the U.S.
"Marketing a destination and attraction requires a unique and innovative approach to standing out from the crowd of options available to travelers today," said Jen Swearingen, Senior Director of Marketing for Elvis Presley Enterprises, Inc. and Graceland. "Bringing a bit of Graceland to these markets through this engaging Jungle Room experience is just one of the many ways we work with our partners at Memphis Tourism to drive visitation to Graceland and all of the attractions and landmarks found in our destination."
Today, Graceland is one of the most famous homes in the U.S., averaging about a half-million visitors annually. Elvis and Graceland have seen increased public interest as their stories are told in blockbuster films, including Baz Luhrmann's Oscar nominated ELVIS.
Click this link to memphistravel.com/lovemebartender to sign up for more details for when registration opens for the Love Me (Bar) Tender experience coming to Chicago, Boston and New York in October. Venue details for each city will be announced in September.  
The pop-up will visit :
New York: Oct. 5-6
Boston: Oct. 10-11
Chicago: Oct. 18-19