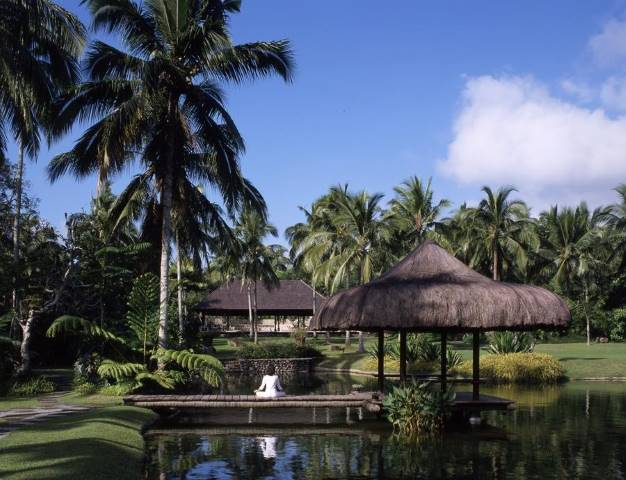 The Farm at San Benito, a proud member of CG Hospitality, is an eco-luxury, holistic, medical wellness resort located in Lipa City, Batangas, which is a 90-minute drive south of Manila. It rests on 48 hectares of lush green jungle and has a stunning view of the majestic mountains and pure and fresh air with clear and positive life-giving energy radiating around the property. 
The first of its kind in the country – if not the world – The Farm at San Benito is also the first resort to put up its own on-site COVID testing center. Upon arrival, all guests are required to undergo the Antigen Nasal Swab Test all administered by medical doctors and licensed health professionals. RT-PCR test is also made available on-site. The Farm is also happy to report that it has remained a safe place of retreat with zero cases of COVID since its reopening in May of 2020.
All guest and treatment rooms at The Farm are sanitized by Sanivir Smoke which is proven by international laboratories to kill Corona Virus on all surfaces and in the air effectively.
The Farm also partnered with Living Life Well Integrative Medical Group offering Cigna Global Healthcare-accredited services and treatments for pain and mental health concerns – health issues that are prevalent during a pandemic. The Pain Management program, which focuses on work-related diseases and chronic pain, helps with the symptoms while addressing the root cause of the problem. On the other hand, The Farm's Mental Health Management program helps with work-related depression, stress, and anxiety. Programs are carefully planned and conducted by internationally trained integrative medical doctors and mental health experts.
Available services for qualified cardholders:
Medical Consultation • Physical Therapy • Chiropractic Care • Medical Acupuncture • Myotherapy • Mental Health Consultation •  Neuropsychology
Mental Health Program
All these years, The Farm at San Benito has been helping people regain clarity of thinking and emotional resilience, essentially giving back their power to fully engage in life. The Farm's healing environment and its team of integrative medical doctors, psychologists, physiotherapists, psychotherapists, nurses, and allied health professionals address the many veils of these mental-emotional challenges by covering the different layers (biochemical, psycho-emotional, subconscious, biographical, etc.) that contribute to the condition. You will come out deeply appreciative of life and empowered after experiencing The Farm's Life-changing Holidays.
Pain Management Program
Pain is manageable. Pain can be cured and corrected. Often, pain is a signal that points to a problem that needs to be addressed. Though we experience a wide range of pain due to different causes and triggers (diseases, age, strenuous activity, poor posture, obesity, pregnancy, smoking, and mental/emotional concerns), there are solutions. Awareness of the symptoms is key. Observing our reactions when they happen and unearthing the root of the suffering are equally important.