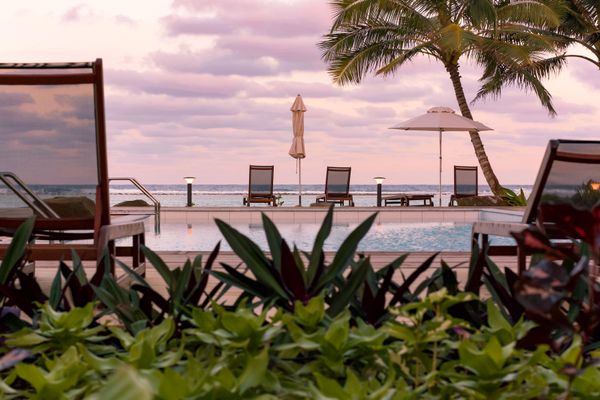 Continuing on their goal of expansion and long-term sustainability in the Cook Islands, Pacific Resort Hotel Group's franchise partner, Moana Sands Group is delighted to announce the official opening of the Moana Sands Lagoon Resort, located on the world-famous Muri lagoon, Rarotonga.
Boasting 24 rooms located within a two-story beach front complex, all presenting with stunning lagoon views and a patio or balcony, the modern facilities are tastefully complimented by a modern Polynesian décor. Comprising of 22 Deluxe Lagoon Studios and 2 Lagoon Suites, all air-conditioned rooms offer the amenities one would expect from a resort group of this calibre.
The centerpiece of the resort is the large logo embossed salt water swimming pool, complete with sun lounging deck and a swim up pool bar. Guests will also be able to enjoy the sunshine and views from the on-site Laguna restaurant and bar, which was opened for service Monday 16th July 2018.
Moana Sands Lagoon Resort welcomes guests aged 18 years and over, making it the ideal location for those seeking a romantic getaway or solo travelers. The newest property compliments the Moana Sands Groups existing folio of the family friendly Moana Sands Beachfront Hotel and Moana Sands Beachfront Villas, which are located on south side of Rarotonga, along the pristine Titikaveka and Vaimaanga beaches.
Pacific Resort Hotel and Moana Sands Groups are thrilled with the exponential growth of this new development, providing great value modern accommodation in popular tourist hotspot Muri, and the ongoing employment opportunities the property can offer to the local community.
For more information on Moana Sands go to www.moanasands.co.ck
For more information on the Cook Islands go to www.cookislands.travel