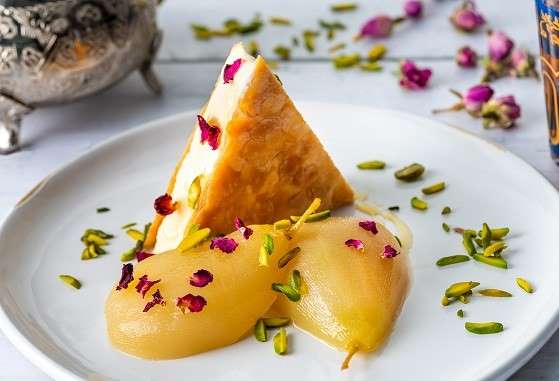 Phoenicia is the latest addition to the rapidly expanding JA Resorts & Hotels Restaurant and Bar portfolio, set to open in two Dubai locations this month offering modern Middle Eastern cuisine, with menus by award-winning consulting chef, Greg Malouf.
Phoenicia (pronounced fuh-neesh-a) was an ancient Mediterranean civilization that originated in Lebanon, in the west of the Fertile Crescent or what is now often referred to as 'the cradle of civilisation'. In 2500 B.C. and beyond, the Phoenicians were famous tradesmen who introduced the cultivation of olive oil and widely sold saffron, wine, figs and salted fish amongst many other luxuries. In a modern tribute to our Phoenician ancestors, JA Resorts & Hotels introduces two new Phoenicia restaurants, one in JA Oasis Beach Tower on The Walk, Jumeirah Beach Residence and the other in JA Beach Hotel at JA The Resort, Jebel Ali. Both restaurants are set to be 'authentic neighbourhood eateries that celebrate the enduring popularity and history of Middle Eastern cuisine'.
More than 4000 years after the first Phoenicians, their legacy lives on through cuisine and culture. Bringing that to life in the Phoenicia restaurants is the Master of Modern Middle Eastern Cuisine, Greg Malouf. As the consulting chef of Phoenicia, the Australian-Lebanese chef has designed and developed a series of 'menus by Greg Malouf' offering a contemporary twist on the Middle Eastern classics, such as Hazelnut Falafel and Seabass Sayadeeya- a refreshing blend of the best of the old with the thrill of the new. Desserts have a unique and ultra Instagrammable twist, like the Baklava Ice Cream Sandwich. The food presentation is simple and rustic, with a discreet licensed bar complimenting a wide range of artisan tea's and juices. With a focus on sharing, the food is enduringly approachable and affordable.
Phoenicia has two outlets, one in JA Oasis Beach Tower in the heart of The Walk, JBR and the other in JA Beach Hotel, nestled amongst the expansive greenery of JA The Resort. Within Phoenicia in JA Oasis Beach Tower, the interior is a mix of a refreshing mint colour, white stone and light tone woods. Handwoven baskets and elegant fishing style décor hark back to the trading days of the Phoenician 'sea-people'. In JA Beach Hotel, Phoenicia has a similar theme with arabesque style wrought iron, exposed brickwork and a smattering of traditional Middle Eastern artefacts setting the scene for an atmospheric meal. Vice President of Food & Beverage, Rob Cunningham commented: 'We are confident that our guests are going to love Phoenicia, that's why we have opened it in two locations. We are working with another multi award-winning chef – Greg Malouf – to create menus that we know will keep guests coming back for more. These are the classics you know and love, but with a fresh perspective and twist that Greg is renowned for'.
About the Chef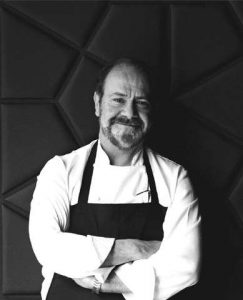 Greg Malouf is one of Australia's most influential and admired chefs and is widely credited with changing the way we experience and understand Middle Eastern food. Greg draws on his classical cooking training in Europe, his travels researching regional dishes and perhaps most significantly, his Lebanese heritage for inspiration. Greg's reputation was forged in his hometown, Melbourne where at the award-winning O' Connells and MoMo restaurants, he won national and international recognition for his innovative food. In 2012, during his tenure at the iconic Petersham Nurseries Café in London, the restaurant achieved a second year of Michelin Star status. Greg has written eight successful cookbooks and has recently won a James Beard award for the best bakery and pastry book of 2019, Suqar. A resident of Dubai, Greg brings a refined understanding of the local market to his culinary endeavours and insists that his food always retains its authentic qualities and simple presentation, without fuss or fanfare so that the flavours speak for themselves.