Announcing the launch of the new limited edition collaboration between Canadian travel and lifestyle brand Monos and iconic New York bakery Magnolia Bakery! The sweet Spring collection brings the vibrancy of Magnolia Bakery's iconic desserts to Monos' award-winning travel products, offering brightly colored travel goods in an all-new glossy finish and two limited edition colourways.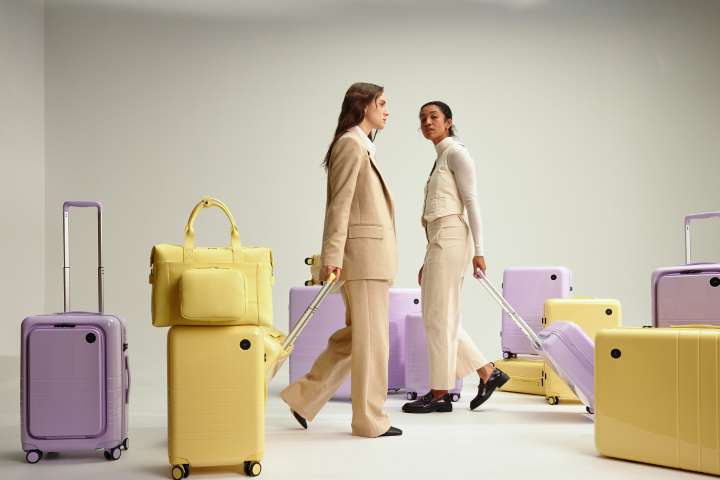 The stunning banana yellow and lavender purple were inspired by the bakery's most beloved desserts, centered around the World-Famous Banana Pudding and purple cupcake and cake icing.
Based out of Vancouver, Monos inspires people to travel in a mindful and present way, and to embrace the journey as much as the destination. With Monos' mission to unite simplicity with exceptional quality, this new partnership stays true to both brands' dedication to thoughtful and memorable products.