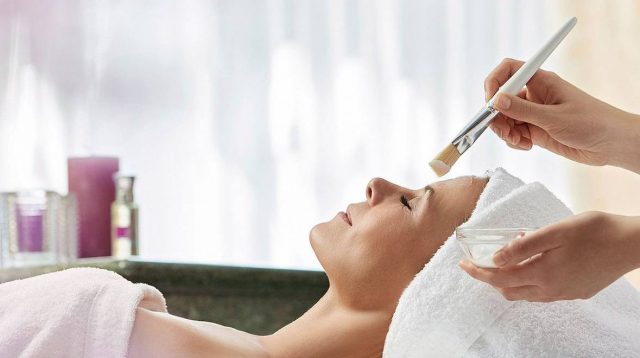 This Mother's Day, give Mum the break she deserves as Health and Fitness Travel, the wellness holiday specialists shine the spotlight on their wellness breaks for health-conscious Mums. Mums are notorious for putting everyone else first, so a wellness escape is a perfect way to send gratitude and appreciation. From a mountain escape in Switzerland to a beach retreat in Morocco, these wellness breaks offer rest-bite from toddler tantrums and teenage drama. Whether she is a yoga guru, outdoor aficionado or spa worshipper, she'll find everything she needs to cultivate calm and revitalise her mummy mojo!
Switzerland – Grand Resort Bad Ragaz Balance
Which Mum would not want to disconnect from a fast-paced life to harmonise mind and body with the Balance programme at Grand Resort Bad Ragaz. There are handpicked therapeutic bathing cycles chosen based upon medical history, to leave skin glowing and energy restored. Every treatment including the refreshing sunshine and power of Himalayas is based on a formulation of essential oils, to clear Mum's mind of all unwanted stresses and reinforce a sense of peace. Nestled in a beautiful alpine setting, renowned for its healing thermal waters, this holiday is truly a wellness paradise.
Spain – Marbella Club Optimal Fitness & Energy
Treat your Mum to a Mother's Day fitness and spa break in the beautiful backdrop of the Golden Mile at Marbella Club. Sheltered beneath the Sierra Blanca Mountains, Marbella boasts a signature balmy micro-climate and a long promenade on which to walk and watch the sea. With a wellness philosophy that centres on a deep connection with nature, this transformative retreat is perfect for Mums with goals to achieve through daily personal training sessions and energising outdoor activities, all backed by bespoke nutrition. A serene thalassotherapy pool overlooking the sea will leave Mum feeling indulged and well pampered.
Portugal – Monchique Mindful Triathlon™
Whisk your Mum away to the serene woodland and mountain range or explore the hills and valleys in this nature haven in Portugal. Monchique suits every Mum whether they are an active traveller looking for a little more balance, or a dedicated yogi looking to deepen their practice. There are nature walks to explore the local area, including the famous mountain spring village, chakra meditation on the schedule and activities to re-energise with. The Sensorial Spa with its experience showers and divine treatments will decompress even the most active Mum's mind.
Greece – Euphoria Retreat Revitalize
Surprise your Mum this Mother's Day with the Revitalise programme at Euphoria Retreat in Greece. Perfect for Mum's who wish to increase their vitality, this programme offers personalised assessments to customise and individualise the wellness experience. Following an initial health and fitness evaluation, mums can pick up the pace with a choice of activities, including core workouts and yoga. With reiki and meditation also on the menu, Mums can re-balance before exploring the beautiful local scenery before enjoying the options of an aromatherapy regenerating facial and a rejuvenating body wrap.
Portugal – Six Senses Douro Valley BodyBreak
Set in a beautifully restored manor house amongst acres of rolling hills and vineyards, enjoy the perfect mother-daughter bonding getaway. Surprise your mum this Mother's Day with a complete wellness re-boot and choose from a variety of mind-boosting activities from yoga and meditation to forest walks and boot camps. A nourishing array of massages and body treatments will soothe the most tired of muscles. Mums will love the pop-up restaurant in the woods, with tables tucked away in the forest and a secret menu, a magical way to celebrate Mother's Day.
Morocco: Paradis Plage BodyBreak
Indulge your mum this Mother's Day with a wellness break in a Moroccan paradise facing onto a private beach which boasts 340 days of annual sunshine. An initial wellness consultation will set mums on a personalised path, with a choice of wellness activities. With yoga and meditation sessions in the beachfront yoga pavilion, together with healing holistic spa treatments, mums will soon be living a more mindful experience as they soak up every moment. Focusing on the present moment will help your mum let go of any lingering stress to leave her fully restored.
Set in 47 acres of beautiful gardens and woodland, show your mum how much you appreciate her with a mindful wellness break at Grayshott Spa. Mums rarely have time to focus on themselves, so give her the opportunity to live mindfully for a few days at this Surrey countryside spa retreat where she can enjoy yoga, meditation and Tai Chi. With daily walks through the estate and adjacent national trust land, your mum can re-engage with herself and feel re-centred, equipping her for a happier and more mindful life at home.
Italy: Lefay BodyBreak
Whisk your mum away to Italy's secluded mountain region of the Riviera dei Limoni this Mother's Day, for a reviving BodyBreak overlooking the breath taking Lake Garda. Following an initial wellness consultation, active mums can make the most of their stunning surroundings with an outdoor fitness circuit, or choose from a selection of other 1-on-1 activities, including, total body sculpting and fit-ball workouts. Mums looking to unwind at a gentler pace will love the option of a relaxing yoga or Tai Chi session, complemented by the reviving benefits of an indulgent massage or facial at the luxury spa.