Moving always signifies a change in your life, and this is why so many people don't mind packing all their things and moving into a new home. However, you have to remember that moving isn't all fun and games, no matter how old you are and how much moving experience you have. That's why finding a way to do that more easily and effectively is always a great idea, and if you're thinking about moving at the moment, here are a few tips that might help you and make your move much easier.
Define your future location
In order to move from one place to another, you need to be absolutely sure what that other place is going to be. In other words, there's no reason why you should start packing your possessions until you're sure where you're going. This is a mistake lots of people are making nowadays – they start thinking about how to move before they know where they're going, and this is the worst decision you could make.
Doing this is crucial no matter where you're moving – inside your own neighborhood or a whole new continent, the rules are the same. Still, if you're moving locally, things might be a bit easier and less stressful, so don't be afraid to make that decision – if you're in a position to do so, of course.
Pack properly and label everything clearly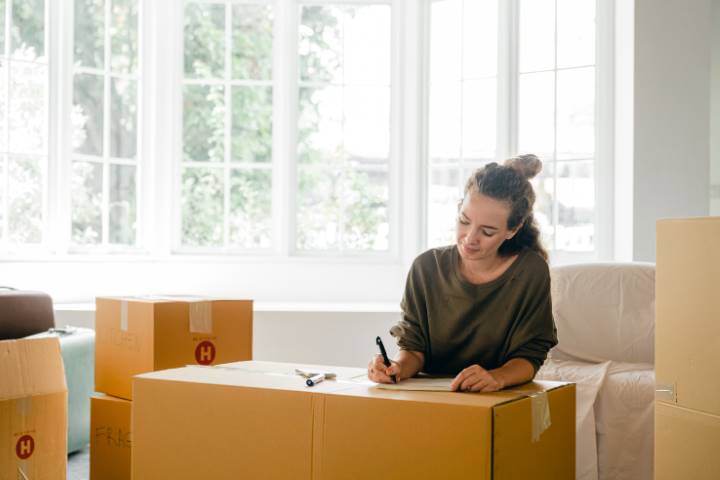 Packing your things into boxes might not be the easiest way to go, especially when it comes to placing all those boxes inside a moving van or truck. Still, this is much easier and quicker than using bags, suitcases, and other storage ideas that might seem OK at first, but will surely end up being a less practical solution. That's why investing your money in high-quality moving boxes makes so much sense in the long run and could make or break this entire project.
Once you've packed all your valuable possessions in different boxes, it's time to label them clearly. This should help you organize the boxes once you reach your new home and always know what you've packed inside each box. Furthermore, in case you need something you've already packed, you'll be able to find your stuff and simply pack the box once again – and that's it!
Get some help
Some people believe they can handle the entire move on their own, especially the packing process. What they don't realize is that they probably own more things than they can imagine, which is why packing all their possessions, labeling the boxes, placing them inside a moving van, and unpacking them at their new home is a hard and challenging task. This is precisely why you need to get some help, and that's something people around the world, from Australia to Canada, are doing once they start planning their move.
So, wherever you are, getting some help is essential. Ask your friends to come over and help you pack, and ask someone to help you deliver your possessions to your new home. This is usually done by professional movers, and if you live in the aforementioned Australia, looking into a useful ute hire in Sydney might be the way to go. This will provide you with the right vehicle you can drive on your own, or encourage your friends to do that in your stead. Finally, this might be the most reliable and cost-effective way to go, so think about ute hires ASAP!
Don't forget to declutter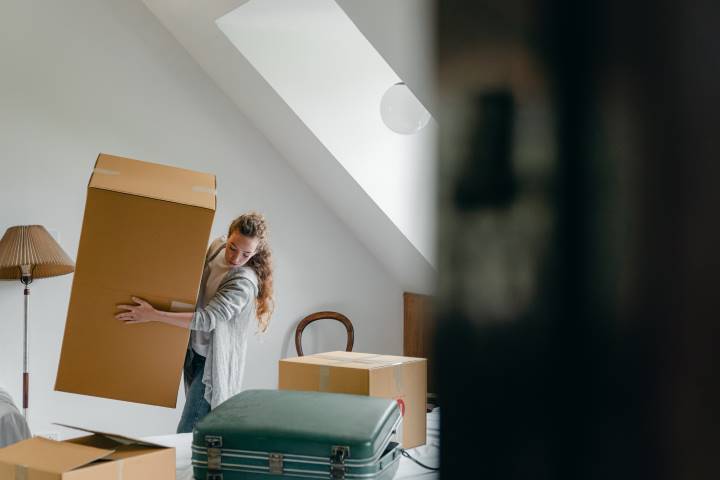 Even though we're mentioning this idea in the end, this might be one of those things you should do in the beginning. Instead of packing all your possessions, you should declutter as much as you can and simply throw away the things you don't need anymore.
This is an idea that helps you pack and move more easily and quickly, which is why this is something you need to do. This process might take a while and come in several stages – from evaluating all your possessions and letting certain things go, to selling your stuff and using that money to finance your move – so get ready and don't forget to declutter.
Moving is never easy, no matter where you're going, but all you need to do is focus on the end goal and stay committed to starting a new phase in your life!