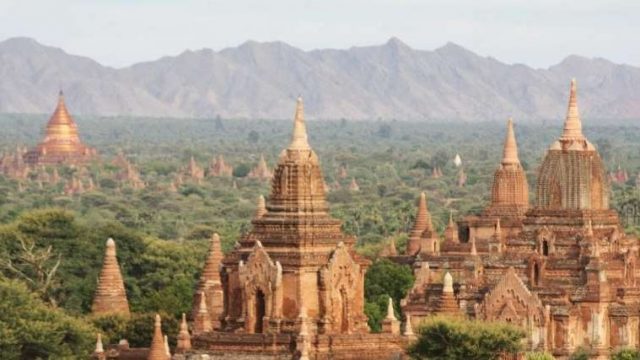 Myanmar's ancient capital, Bagan, has been inscribed into the UNESCO World Heritage list which recognises natural and cultural landmarks around the world for their "outstanding universal value" to humanity. 
The historical city has the largest and densest concentration of Buddhist sites and landmarks in the world – including more than 3,500 stupas, temples, monasteries and other structures dating back to the 11th and 12th centuries. The proposal to list Bagan was approved by the UNESCO World Heritage Committee on Saturday 6th July, noting that Bagan was important for its historical significance and as a place of continuing Buddhist worship.
Hayes & Jarvis offers bespoke travel to the region including a 9-day Highlights of Myanmar Tour, giving an authentic and magical experience of the 'Land of the Golden Pagoda'. Starting in the country's largest city, Yangon, guests will explore the colonial-style buildings and sites of Burma's former capital. From there the itinerary weaves its way through the country's spectacular landscapes, visiting local villages, bustling local markets and revealing extraordinary Buddhist heritage. From the monasteries of Mandalay to the floating villages on Inle Lake, temples of Bagan to the famous Shwedagon Pagoda, visitors will be captivated by this untouched country and place of sublime beauty.
For further information please visit: www.hayesandjarvis.co.uk/holidays/myanmar/tours/highlights-myanmar