Mykonos is a beautiful island with so many things to do or see that you will definitely have a really good time during your vacations. We have prepared a short check list for you with things you must do in Mykonos to make sure you experience all the glamorous atmosphere of the island.
Rent a luxury villa to stay with a magnificent view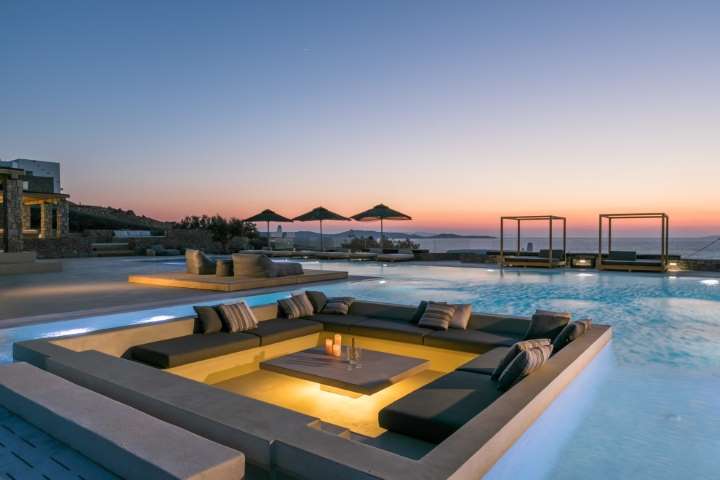 Mykonos Luxury Villas are like small palaces. They are spacious, extremely luxurious and they are equipped with everything that will make you feel you are living in a dreamy house. Amazing architecture, beautiful gardens, impressive swimming pools and elegant decoration create the perfect atmosphere for you and your friends to have a great time of relaxation and fun.
Mykonos Villas can be found in different prices and locations. It would be a little more expensive to rent a Villa with a nice view to the Ocean or the sunset but it will surely pay you back. You can search for a Mykonos Villa right next to the beach or on the low hills surrounding most of the beaches to achieve magnificent views from your balconies.
Stay at the beach until the afternoon parties begin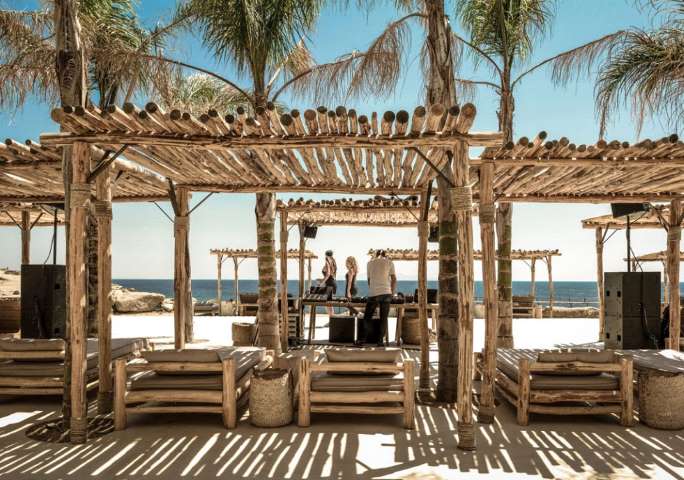 After a good sleep you will need some relaxation on the beach. Choose an organized beach so that you will not have to move for a drink or a meal. There are many all-day beach resorts where you can find comfortable sunbeds, umbrellas or water sports facilities and they have their own beach bars and restaurants – even boutiques or gift shops. Such day resorts are Scorpios at Paranga beach, Principote at Panormos beach, Nammos at Psarou beach and Alemagou at Ftelia beach.
At the famous Mykonos beaches visitors don't have to wait for the night to join a party. Here parties begin at afternoon, when the music gets louder and guests start to move to the beats. The best DJs will take care of getting spirits high with the latest dance hits. Exotic cocktails and lots of champagne will hold you here until next morning.
Have a drink at the numerous small beautiful bars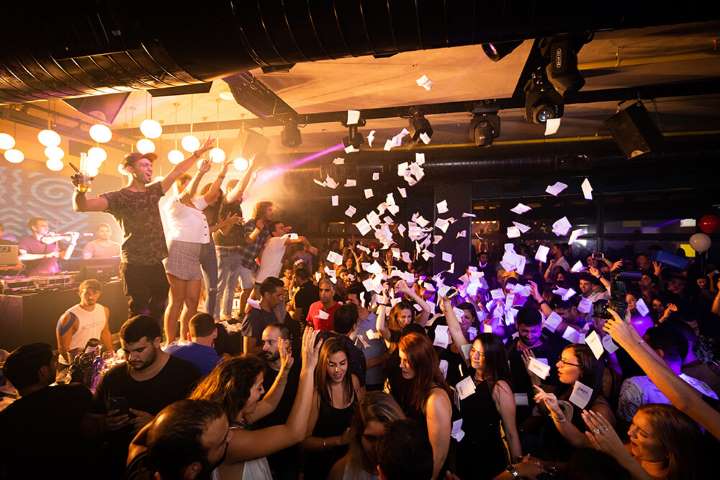 An alternative of spending the whole day and night at one of the party beaches is to walk around in Mykonos Town visiting some of the small bars you will find there. You will find a lot of bars in Matogianni Square and Little Venice area. They are usually small bars – as the buildings used to be houses – with different interior decorations and a variety of signature cocktails.
Some of our suggestions for bars near Matogianni Square are Passo Doble, Queen of Mykonos, Cosi bar and Amades. In Little Venice you should visit Veranda, Bao's, Scarpa, Breeze Cocktail Bar, Galeraki, Lola and Argo.
A little further from these crowded places you will find more bars like Ice Bar, Mex Cocktail, Jackie O and Old Customs Rock Café. In fact you will discover nice small bars just by walking through the narrow streets of Mykonos Town. The city is nightlife Mecca and you will find more bars and clubs than you could ever visit.
Dine in a fine 5* famous restaurant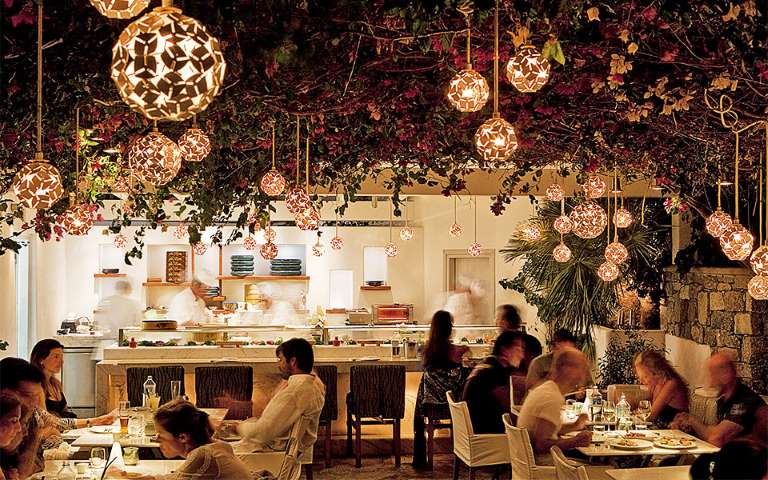 If you want to experience top quality and luxury in dining you should definitely try one of the 5 star famous restaurants in Mykonos. You will find many of them in Mykonos Town, on the famous beaches or in the most lavish hotels and resorts. You can pick any cuisine you like as fine dining on the island includes a big variety of international and exotic menus. Well known chefs prepare their specialties for you to satisfy all your senses.
Most of Mykonos' gourmet restaurants have their own cellars with rare and expensive labels of wine and champagne. Ask for the chef's advice on which one perfectly matches your meal.
Make sure you book a table in time. Some of the best fine dining restaurants in Mykonos are: Buddha Bar Beach at Ornos, Nobu Matsuhisa at Belvedere Hotel, Bill & Coo in the homonymous hotel, M-Eating, Koursaros, Mr. Pug and Ling Ling Hakkasan in Mykonos Town, Nammos at Psarou Beach and Sol Y Mar at Kalo Livadi.