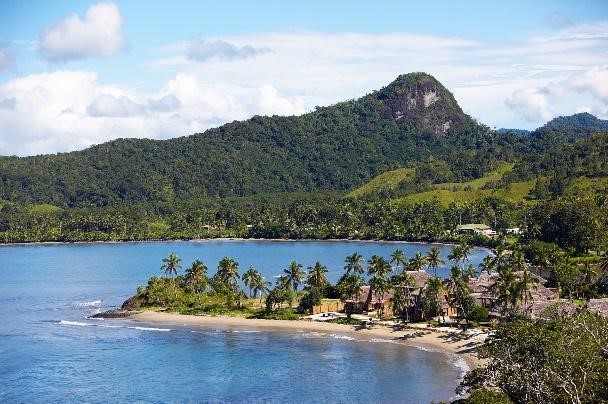 Nanuku Resort in Fiji is thrilled to host a weeklong Nanuku Resort Wellness Retreat in partnership with renowned Yoga instructor and founder of NOW POWER YOGA, Susan Hauser. At this exclusive retreat, guests can reconnect with themselves at the oceanfront resort oasis with weeklong restorative programming. From May 6 through May 11, participants will leave the everyday behind and embark on a wellness journey for the body, mind and soul while learning why the Fijians are consistently named the happiest people on the planet. The all-inclusive retreat comes complete with ground transportation to and from the airport, luxury accommodations, 3-meals a day, and all wellness experiences and activities listed in the official itinerary.
Upon arrival in Fiji guests will be greeted at Nadi International before taking a picturesque drive to Nanuku Resort, named by Condé Nast Traveler as the 2022 #2 Best Resort in the South Pacific. Following a traditional Warrior Welcome to kick off the retreat, a Nanuku Resort guide will lead participants in setting their intentions for the week with a Moon Water Meditation Ritual. Guests will end their first evening in paradise with Sunset Yoga and a Guided Meditation with Susan Hauser overlooking the turquoise waters of the South Pacific. Along with the full 5-day itinerary of programming, the retreat will feature special daily Morning and Sunset Yoga Classes with Hauser to cap off each day allowing guests to tune into the flow of their minds and bodies throughout their stay. In addition, Nanuku's Wellness Guru, Sisi Nasiga, a 3-time Olympic athlete and Bronze Medalist in the Commonwealth Games will lead a beachside shadow boxing class.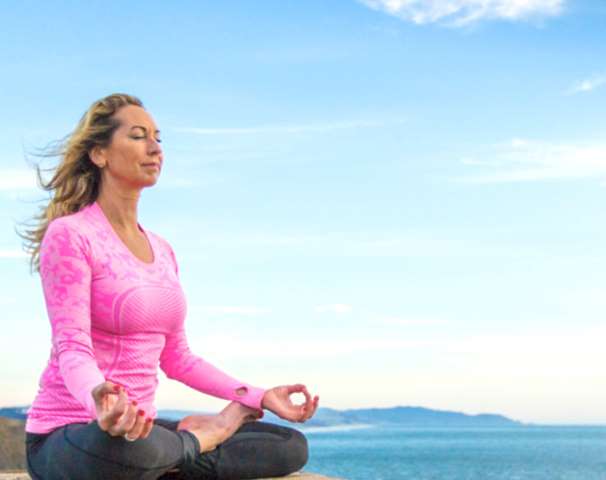 "We're so excited to be hosting a wellness retreat in partnership with acclaimed Yoga instructor, Susan Hauser and to be able to share this oceanfront oasis with guests as they embark on a barefoot luxury wellness journey," says Nanuku Resort's General Manager, Logan Miller. "Through this retreat we hope to inspire guests to be present and find their center while reconnecting with themselves and nature." 
Retreat goers will also be able to connect with the local culture including excursions such as unique hiking experiences along the stunning coast and through the vibrant rainforest, a Warrior Cooking Class where guests will learn how to dehusk a coconut and how to cook prawns in bamboo shoots over an open fire, a Mangrove Planting Excursion, a special visit to a Fijian village to meet the locals, learn about their values and traditions, and hear from them why they are known as the "Happiest People on the Planet," and more. Other activities and experiences included in the retreat itinerary include a Firewalking Cultural Experience with spiritual leaders from the sacred island of Beqa as well as a private traditional Fijian Meke Dance Performance, and a Kava Ceremony with Fijian Warriors where participants will learn first hand about kava, an aromatic drink that plays an important role in Fijian culture.
Hauser began her practice over 17 years ago with an emphasis on both the physical and mental benefits of yoga driving her passion for the art form and since has achieved her 200 hour YogaTree Teacher Training certification and her Baron Baptiste Training certification along with other top certification marks. Hauser has been passionate about her athletic endeavors from a young age culminating in a full swimming scholarship to the University of Miami. Taking a step into other more restorative forms of exercise, yoga was different than any exercise she was accustomed to (she refers to her mat as "my therapist"). Her passion continued to grow throughout the years and eventually she opened her own studio NOW POWER YOGA in 2015 where she teaches all levels Vinyasa Style Power yoga. Each class is a combination of Yin (opening connective tissues) and Yang (building strength) and incorporates upbeat music with a fun vibe creating a positive environment, which she aims to bring to the participants at the Nanuku Resort Wellness Retreat as well.
"I am a business owner but more importantly a teacher. Making a difference in people's lives and allowing them to see their full potential is the most fulfilling part of the job," says Susan Hauser. "With this restorative island oasis retreat, I hope to empower participants to find clarity in themselves through movement and reflection and see the limitless possibilities that surround them in this vast world".
Airfare, alcohol, and spa treatments at Nanuku Resort are an additional expense. For details on how to find your flow at the Nanuku Resort Yoga Retreat or more information on Nanuku Resort visit https://nanukuresort.com/experience/find-your-flow-in-fiji/.