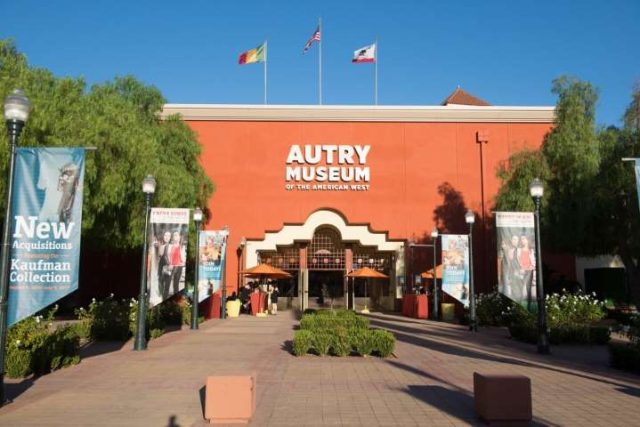 As November marks Native American Heritage Month, there is no better time to explore and celebrate the history and impact of L.A.'s Native American culture and heritage with sites including through several exhibits, experiences and businesses. Los Angeles' rich tapestry as one of the world's most diverse destinations includes the Tongva, Fernandeno Tataviam, Ventureno Chumash and over 200 different tribes who were the first to settle in the region.
Here is a list of Native American museums and exhibits to explore how the culture has helped the city unfold over time.
The Autry Museum
The Autry brings together the stories of all peoples of the American West, connecting the past with the present to inspire our shared future. Located in beautiful Griffith Park, the Autry features world-class galleries filled with Native American art and cultural materials, film memorabilia, historic firearms, paintings, interactive areas, and more.
Throughout the year, the Autry also presents a wide range of public events and programs—including lectures, film, theater, festivals, family activities, and music—and performs scholarship, research, and educational outreach. The Autry's collection of more than 500,000 pieces of art and artifacts includes the Southwest Museum of the American Indian Collection, one of the largest and most significant collections of Native American materials in the United States.
Natural History Museum of Los Angeles County (Becoming Los Angeles Exhibit)
Whether you've lived in L.A. for your entire life, or are visiting for the first time, Becoming Los Angeles is full of artifacts and stories that will surprise you. Meet the diverse groups of people who made this city their home—drawn to the fertile soil, mountains, beaches, and endless sunshine—and then, over many generations, helped it become Los Angeles. The exhibit includes sections on the Gabrielino and Tongva homelands in its extensive history of L.A.
https://nhm.org/experience-nhm/exhibitions-natural-history-museum/becoming-los-angeles
Heritage Park
Heritage Park in Santa Fe Springs, south of downtown Los Angeles, is a free outdoor museum that includes a Tongva dwelling, sweat lodge and granary, built by the volunteers from the San Gabriel Band of Tongva Indians. It also includes a life-size sculpture of a reed canoe. There is a powwow that focuses on California Indian traditions over the first weekend of November.
https://www.santafesprings.org/cityhall/community_serv/family_and_human_services/heritage/tongva.asp
Wishtoyo Chumash Discovery Village
Wishtoyo's Chumash Village is a unique and authentic re-creation of a working Native American village on a four-acre historical site at Nicholas Canyon County Beach in Malibu, on a bluff overlooking the Pacific Ocean. It is the only living Chumash cultural village of its kind in Southern California. The Village was constructed on property managed by Los Angeles County Department of Beaches and Harbors, Wishtoyo's partner in the project.
The site offers hands-on activities so participants can experience a typical day in a Chumash village, demonstrating how houses were built, clothes were made and food was prepared using the available natural resources. Chumash Educators tell stories and explain the importance of their reliance upon, and respect for, the natural surroundings. The Chumash Village is open for guided tours, programs, and presentations by appointment.