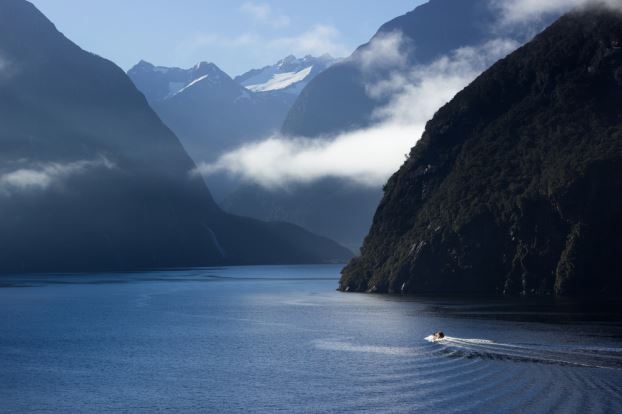 Whether you are travelling for wine, sports, the countryside, or even Lord of the Rings – it is pretty easy to see that New Zealand is a fantastic destination. Yet one of the less known experiences is seeing New Zealand by water. New Zealand offers a unique sailing experience with thousands of kilometres of beautiful coastlines. Exploring New Zealand by boat is an option that every adventurer should consider. If you're not sure where to start, then use this simple guide to help you sail New Zealand and see all this coast has to offer.
Find the right vessel
Sailing New Zealand is as much about where you go, as how you get there. The old tinnie with an outboard motor probably isn't going to cut it. You should do it right, because it's not very often that you'll invest the time in enjoying a country by sea. Finding the right vessel is key to making this the most memorable experience imaginable. Take the comfortable option and try a New Zealand catamaran. Depending on the make and design you choose, a multi-hull vessel is a great way to see New Zealand. Smooth sailing and an interior to match can make all the difference to your trip.
Make an itinerary
New Zealand is a water playground when it comes to sailing. There is so many potential places to explore, and so it is critical that you make a detailed itinerary. Depending on what you are looking for, you will find it in spades in the many pockets of new Zealand. For a smoother sailing experience, look no further than Lake Taupo where you can experience traditional Maori carvings. Alternatively the Bay of Islands is an incredible location and collection of islands to view wildlife and even snorkel. Don't overwhelm yourself, and do your research ahead of time and plan an itinerary that caters to your desires.
Get a check up
Before you set sail, make sure you take your vessel to an inspection site. In New Zealand, safety in the water is very serious. Inspectors will be on the water making sure everyone is safe and sailing to code. Instead of waiting for a visit on the water, head into your local port to get a check-up. Having the peace of mind that your vessel is ready for the trip is a great way to start any journey. Inspectors are also a great source of knowledge and have been known to pass on the odd hidden gem or piece of advice for travellers.
Check the weather
This may seem obvious enough, but New Zealand is known for unreliable weather patterns. Depending on where you are, you could fall into one of several weather zones in New Zealand. Additionally, the unreliability of forecasts in these areas are potentially tricky to navigate. When you are planning your sailing trip in New Zealand, consider getting some expert advice on weather and wind forecasts. Generally speaking the north end of the country is a little more predictable, but the further south you go, the trickier it can get to forecast. Prepare yourself thoroughly for your trip by looking ahead and seeking advice whenever you aren't sure.
New Zealand is a beautiful country on land, and only get more beautiful by sea. Amazing cobalt seas and dolphin pods cruising through the open water make this country a truly magical destination. Instead of restricting yourself to the land next time you visit, plan a cruising holiday to explore New Zealand by water. Even if you aren't a proficient sailor, take the leap and plan an experience you won't forget.