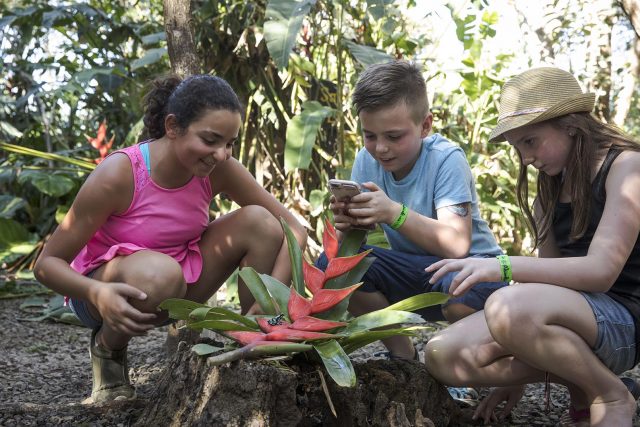 G Adventures and National Geographic Expeditions today announced they are strengthening their partnership with the launch of National Geographic Family Journeys with G Adventures. The new program of 12 trips goes on sale globally on May 7, 2019, and will feature unique National Geographic experiences for children, and adults, to connect through travel on departures in 2020.
G Adventures and National Geographic first joined forces in 2015 with the launch of National Geographic Journeys with G Adventures, a program of small group adventures which has grown to include 89 trips in 53 countries during 2019.
The success of National Geographic Journeys led the two travel leaders to look at how they could partner in the family travel market, extending the reach of culturally immersive, small-group adventure holidays to appeal to children aged seven and above, as well as their parents and grandparents.
Ben Perlo, Managing Director, G Adventures, says the move to cater to the family market is a natural extension of the already successful partnership with National Geographic, a brand synonymous with exploration and education.
"This new program of trips is perfect for adventure-loving families looking to discover the world together. The newly-designed itineraries have been developed from scratch to inspire travelers of all ages to uncover each destination's diverse characteristics, from wildlife and conservation to history and culture, exploration, and photography and storytelling.  
"All our groups are made up of an international mix of travelers, giving families the opportunity to connect not just with each other, but with their fellow travelers and the local people they meet along the way. As is the case with all G Adventures tours, we encourage interactions with local people, and ensure as much money as possible stays in the communities we visit," says Perlo.
"National Geographic Expeditions is excited to expand our partnership with G Adventures to include this new line of family trips," says Heather Heverling, National Geographic Senior Vice President of Product Management.
"Travel is one of the most rewarding and enriching experiences a family can have together and we are thrilled to announce 12 new adventures to our global family of travelers in 2020."
The 12 itineraries in the new National Geographic Family Journeys with G Adventures collection go on sale on May 7, 2019 and will be bookable online and through travel agents. Travelers and agents can be the first to know about the new itineraries by signing up here: https://www.gadventures.com/travel-styles/national-geographic-journeys/family/ or natgeojourneys.com/family.