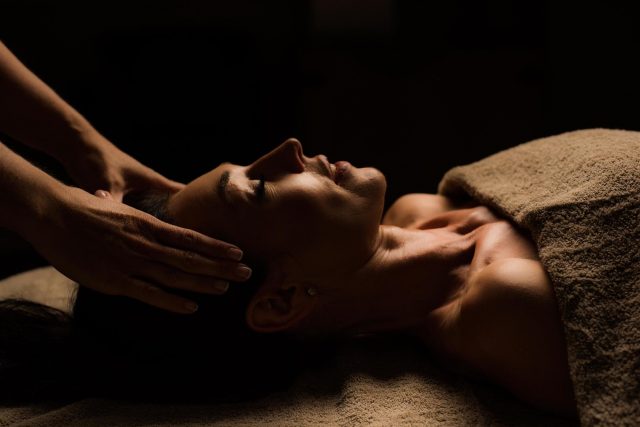 The opening of The Cliveden Spa marks the completion of a remarkable multi-million pound restoration of Cliveden House in Berkshire, which has seen the total transformation of this iconic luxury country house hotel. Honouring the illustrious 350-year history of this remarkable house, The Cliveden Spa has been revamped and has re-opened alongside a brand new state-of-the-art building which links the house to the spa within the walled garden. Hidden in a beautiful garden setting, screened by mellow brick walls covered with scented roses and lavender, guests will discover a tranquil oasis offering a real sense of wellbeing and relaxation.
Combining quintessentially British treatments and products the Cliveden Spa creates a rejuvenating environment of unparalleled luxury in a setting that is rich in heritage, the holistic nature of the spa extends beyond treatments to the retail products and the spa restaurant, all of which meet the same exceptional standards of service, hospitality and attention to detail.
The centrepiece of the spa is the 'listed' outdoor swimming pool, beside which the now infamous Christine Keeler first met John Profumo. However, the spa itself is the epitome of modern luxury, from the cutting edge gym, complete with the latest Technogym equipment, free weights and stretch area, to the indoor heated pool, infrared sauna, aromatherapy steam room, indoor Jacuzzi, outdoor hot tubs, seven treatment rooms, a manicure, pedicure and hair dressing studio.
The Cliveden Spa also provides a new spa restaurant and lounge with views over the garden and the option of 'al fresco' dining, a welcoming reception area, changing rooms and a cleverly concealed glazed walkway, which brings hotel guests directly into the sanctuary of the spa without having to venture outside, except to dip their top into that famous outdoor pool!. On site there is also indoor and outdoor tennis courts.
The history of Cliveden has informed the treatments and products giving them a unique and original story. Anna-Maria, for whom Cliveden was originally built, as well as perhaps the House's most famous resident Nancy Astor, have provided the inspiration for the scents which are ever present in the spa. These scents reflect the combination of strength, subtlety and femininity of the women who inspired them.