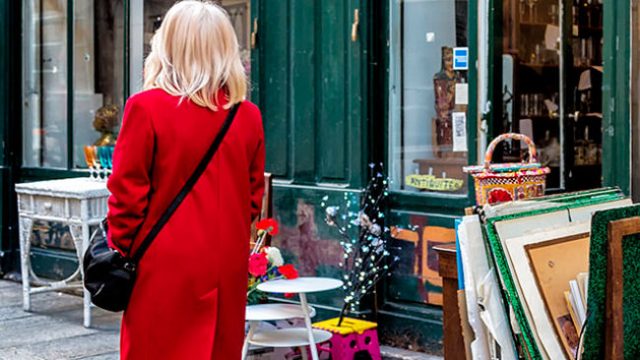 The Leading Hotels of the World, has recently unveiled five "Destination Experience" guides for Paris, Dublin, London, New York and Rome.  These guide will help guest find tourist spots that might otherwise be over looked.  This will surely add to anyone visit.
Uncover hidden treasures in Paris, Dublin, London, New York and Rome by exploring "Destination Experiences":
Uncommon Paris: Meet the Paris travelers are yet to be acquainted with – a burgeoning craft cocktail scene, state-of-the-art cinemas nestled in historic palace hotels, art concierges who hold the key to after-hour entry into the city's top museums, and much more. Hotel Insider Activity: La Reserve guests inspired by the hotel's design can return home with a memento of Belle Époque Paris by arranging a hotel-created excursion to the flea markets at Saint-Ouen, with Riad Kneife, local vintage and antiques expert.
Uncommon Dublin: Connect with vibrant and unpretentious Dublin. Highlights include afternoon art tea inspired by 19th and 20th century masterpieces, private rooftop yoga sessions overlooking the Docklands, and authentic Irish music venues with free nightly shows. Local Tastemaker Recommendation: The owners and co-founders of Teeling Whiskey Company suggest a stop at the James Fox Cigar & Whiskey Store, the oldest family-owned cigar shop in the world, followed by a visit to The Little Museum of Dublin, boasting colorful memorabilia and stories of the city.
Uncommon London: Explore undeniably cool London, where quintessential British traditions meet cutting-edge art and architecture, music and design. Discover a theater lit only by candles on the banks of the Thames, learn about The Ritz London's head concierge's little black book, and find where a prominent British architect recommends cocktails with a view at a surprising pop-up-bar. Hotel Insider Activity: At The Milestone Hotel guests can learn the centuries-old art of sabrage and join "the brotherhood of the golden sabre." After the lesson's completion, participants will enjoy their recently sabred bubbly over a three-course meal.
Uncommon Rome: Limitless surprises await in The Eternal City. Find out where a famous gelato-maker's favorite piazza fountain is located and how to arrange a tour that reveals cameo views of Rome through hidden city keyholes. Local Tastemaker Recommendation: Margherita Buy, Italian cinema's leading lady, recommends grabbing a backstage pass to "Cinecittà Shows Off," a tour which goes behind the scenes at Cinecittà Studios. Opened in 1937, Cinecittà is the largest film studio in Europe where many 20th-century American classics were made, including Roman Holiday and The Pink Panther.
Uncommon New York: There's a reason it's known as the city that never sleeps. This guide shares where a Tony-Award winning producer prefers to catch a show and dinner, the ideal location for drinking Martinis while perched above the buzz of Times Square, and how a fireside butler can create a cozy NYC getaway. Hotel Insider Activity: The Greenwich Hotel in Tribeca is a hub for innovative art and design. The hotel will arrange for an expert guide to lead guests through the nearby Whitney Museum of American Art, followed by a visit to a series of dynamic galleries in nearby Chelsea.
The upcoming "Destination Experiences" will include Barcelona, Tokyo, Zurich, Miami, Brazil, China and the Caribbean. Visit www.LHW.com to explore the guides and for more information on The Leading Hotels of the World.