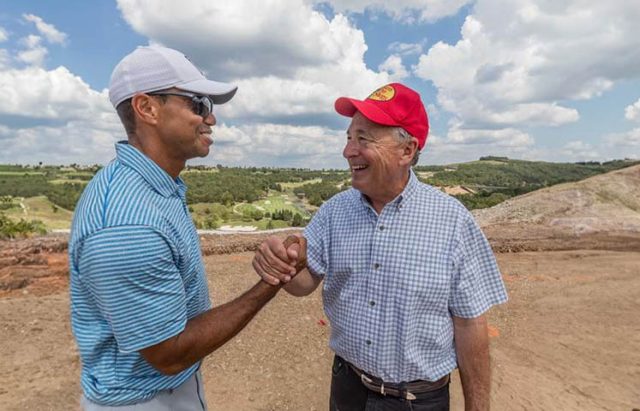 One of America's most in-demand golf destinations just got even more appealing with news that it is adding another golf course, this one a dramatic par-3 18-hole layout under construction adjacent to Payne's Valley, the astounding championship course designed by Tiger Woods and Beau Welling that is drawing players from around the globe.
Construction is still in its early stages and no timetable for completion was shared.
Big Cedar Lodge Founder Johnny Morris also founded Bass Pro Shops, and he has been prolific in building award-winning courses during the past decade by A-list designers like Woods, Jack Nicklaus, Tom Fazio, Gary Player and Bill Coore and Ben Crenshaw.
"We believe what is taking shape will offer one of the most extraordinary Par 3-course experiences anywhere," Bass Pro said in a statement.
That's saying much given how extraordinary the first five courses are, including several best-of accolades from national golf media outlets.
The new course will be the sixth under the Big Cedar Lodge umbrella and the 11th in the rising-star golf destination which claims five of the top 10 rated public courses in Missouri including the top three.
"It's hard to keep up with Johnny Morris – he's always building great things," said Lynn Berry, Explore Branson, Director of Communications. "And because everything he does is done to a mind-boggling degree, we know the course under construction is going to be amazing and further reinforce our status as a must-visit golf destination."
For more about Branson Golf: