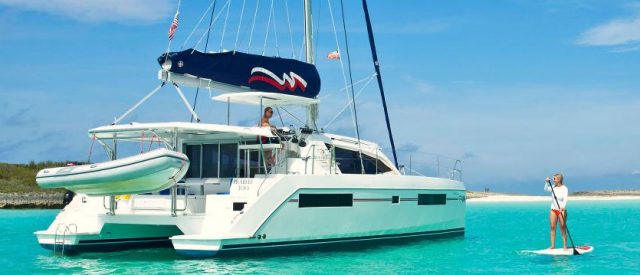 The spring season means new beginnings, and this couldn't be truer for The Moorings.
The world's premier yacht charter company, The Moorings, is excited to announce two of its newest offerings which includes a one-of-a-kind travel experience in the Bahamas and an expanded, state of the art crewed yacht fleet in the British Virgin Islands.
"Fly & Sail" in the Bahamas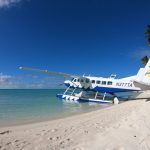 After teaming up with Tropic Ocean Airways, the leading seaplane operator in the eastern United States, travellers can enjoy the "Fly & Sail" service when visiting the Bahamas. This travel option allows yacht charter guests to reserve a private flight directly to their desired Bahamas destination out of Tropic Ocean Airways' lounge at the Fort Lauderdale International Airport's private FBO, Sheltair, or the Miami Seaplane Base. Upon arrival, the private Sail, Power, or all-inclusive Crewed Moorings yacht of choice will be prepped and ready for guests to come aboard to begin their unforgettable island-hopping vacation in the unspoiled Abacos or Exumas.
Learn more at https://www.moorings.com/destinations/americas/bahamas/charter-flights.
Sail the BVI aboard the NEW Moorings 4500 and Moorings 5000 Catamarans
The Moorings is proud to welcome the four-cabin Moorings 4500, designed to accommodate up to six guests, and the five-cabin Moorings 5000, accommodating up to eight guests, as part of their all-inclusive Crewed charters in the British Virgin Islands. Designed by renowned boat builders Robertson & Caine, both next-generation sailing catamarans promote comfort and convenience featuring a number of modern amenities such as spacious cabins with en suite baths and full-length mirrors, expansive windows with overhead skylight for enhanced natural light, fully-appointed galley, cushioned wrap-around seating, flatscreen TV/DVD, Bluetooth connectivity, complimentary Wi-Fi, double USB ports in staterooms, air conditioning, onboard water maker, and blue underwater lights for added evening ambiance.
As part of the all-inclusive experience, each catamaran comes complete with a professional captain, personal gourmet chef, and five-star on board service. To learn how you can book now for November 2018 departures, please visit moorings.com/4500