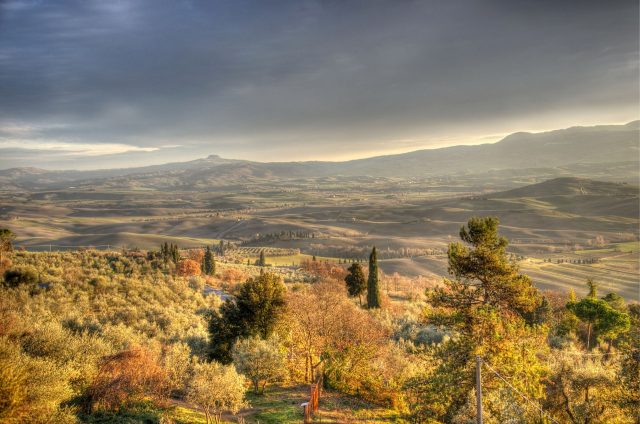 It's the Camping Siena Colleverde in Siena (SI), one of the most fascinating and representative cities in Tuscany, that has been awarded with the title of best campsite for Art Cities in 2018. The prize was assigned with reference to the third edition of the Certificates of Excellence by KoobCamp.
The announcement of the award Art City 2018 to the Camping Siena Colleverde of Siena (SI) arrives in conjunction with spring, the most beloved season by camper and travellers with motor homes to organize a trip to art cities, and is the final product of a selection in which the opinion of the experts of the Touristic Network KoobCamp ( https://www.koobcamp.com ) has corresponded to the "sentiment" of the reviews left by customers on the most important field portals. The reviews have been subjected to an aggregate analysis through the system TrustYou ( http://www.trustyou.com/ ), well-known international feedback platform.
The top 10 of the certificate rewards, therefore, the touristic strucutres capable of conjugating the proximity to art cities and the quality of the services offered to the tourists. Here following, the classification of the 10 best Campings for Art Cities in 2018 (in casual order, winner apart):
Camping Siena Colleverde of Siena (SI), in Tuscany – WINNER
Camping Boschetto di Piemma in San Gimignano (SI), in Tuscany
Camping Panoramico Fiesole of Fiesole (FI), in Tuscany
Flaminio Village Camping Bungalow Park in Rom (RM), in Lazio
Happy Village & Camping Roma (RM), in Lazio
Camping Serenissima in Venice (VE), in Veneto
Campeggio Miramare di Cavallino-Treporti (VE), in Veneto
Grinto Urban Eco Village of Moncalieri (TO), in Piedmont
Centro Vacanze San Marino in San Marino (SM), Republic of San Marino
Campeggio La Playa di Isola delle Femmine (PA), in Sicily
The award Art City 2018 for the best Campsites and Touristic Villages in proximity of italian art cities, comes after the KoobCamp Certificates for the categories Camper and Unusual Accommodations and precedes Wellness, Pet Friendly, Glamping, Sport, Family, Aquapark, Restaurant, Wi-Fi and Accessible. The Certificates of Excellence KoobCamp, visible on the portal Campeggi.com ( https://www.campeggi.com/en/ ) and on the other websites belonging to the Network, represent a recognition to all efforts made by the structures in order to meet the needs of the tourists and represent a tool to the service of the tourists themselves, for a best organization of their own vacations.