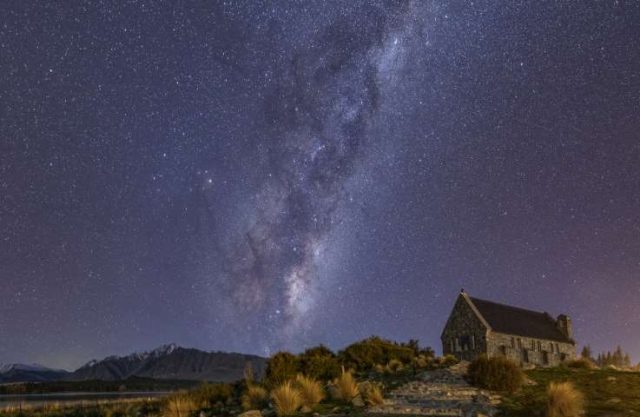 Home to two Dark Sky Sanctuaries, and now two Dark Sky Reserves, New Zealand is a leader in preserving the night, holding some of the darkest skies in the world – also making it one of the best places for star gazing.
Every year the International Dark Sky Association hosts International Dark Sky Week (IDSW) to raise awareness about light pollution's many negative effects. Held during the season when the sky is the darkest, and the star's most visible, people from around the world are encouraged to turn out their outside lights the week of April 15 – 22, in an effort to bring back the night sky. For further details please see Darksky.org.
In New Zealand, with or without a telescope, the heavens appear closer to Earth, as the dark, clear skies, unique celestial features, and otherworldly landscapes make stargazing in the southern hemisphere a breathtakingly magical experience. With much of the country sheltered from light pollution, New Zealand is home to the largest International Dark Sky Reserve, as well as two other Dark Sky Sanctuaries across the North and South Islands.
Five years after deciding the pristine dark skies of the Southern Wairarapa region should be preserved, protected, and enhanced, New Zealand is pleased to announce a second Dark Sky Reserve by the IDSA. The recognition of this region comes from the dedication of a small volunteer group and community that set out to protect the night skies, in an effort to diminish the effects of significant light encroachment.
This project has strong cultural ties with the Polynesian heritage as the night skies were once a critical means for celestial navigation. The Wairarapa Dark Sky Association (WDSA) set out to ensure that the region's dark skies would not degrade and that they would not lose this connection to their culture. The actions and advocacy taken to claim this recognition will pave the way for the future protection of the natural and cultural resource that is the dark sky.
As artificial light disrupts ecosystems, impacts human health, wastes energy, and contributes to climate change it grows ever-important to protect and be environmentally accountable for dark skies across the world. New Zealand's mission is to preserve the nighttime environment and promote responsible outdoor lighting throughout the country, to keep the constellations brighter and shooting stars more abundant among the glittering dark skies.
Shared below are some of the most breathtaking stargazing experiences New Zealand has to offer in their designated Dark Sky regions.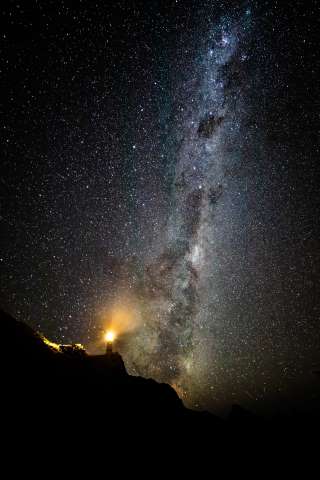 Dark Sky Reserve: Southern Wairarapa Region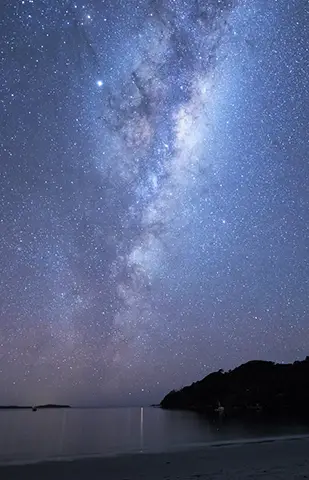 Dark Sky Sanctuary: Rakiura (Stewart Island), South Island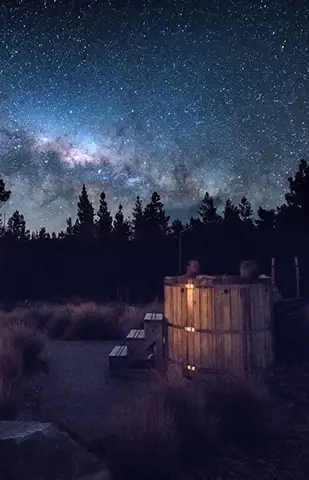 Dark Sky Reserve: Aoraki (Mount Cook Mackenzie Region)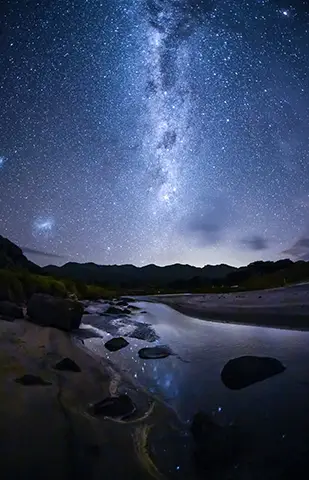 Dark Sky Sanctuary: Aotea (Great Barrier Island), Hauraki Gulf