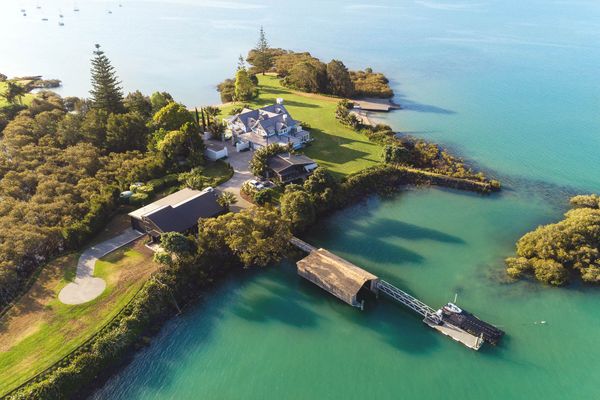 With space to sleep 14, across 6 spacious en suite bedrooms, 'Somewhere' offers the ultimate home away from home for the elite, the multi-generational family or the discreet VIP. There may only be one roof, but this private residence offers 3 private beaches, a swimming pool, helicopter landing capabilities, a private dock and ultra-luxury accommodation.  
Guests can hop on a stand-up-paddleboard or into a kayak to explore their surrounds or simply relax on their own private beach (did we mention one of three?) with a Gin and Tonic and watch the yachts come and go.
This private island estate offers the best of both worlds – complete privacy afforded by its location, combined with easy road access via a private bridge. 'Somewhere' is just 15 minutes' drive from Kerikeri airport, which is just a 50-minute flight from Auckland International Airport.
Landing at the property by private helicopter or seaplane offers an even better opportunity to take in the awe-inspiring archipelago from the air. The private jetty means you can also arrive and explore by boat – with 150 islands to discover, excellent fishing and incredible dolphin watching, there is no better place to start a Bay of Islands adventure.
A stay at 'Somewhere' comes fully inclusive with a private chef catering all meals including breakfast, lunch, pre-dinner drinks and canapes, morning and afternoon tea, picnics, BBQs or whatever the heart desires.  Staff are on hand to help throughout the stay organising activities and providing concierge services. As well as overnight stays 'Somewhere' is also available for day celebrations, and corporate groups looking to escape the 'bored' room and reconnect in a place sure to get creativity flowing.  
For more information visit touchofspice.co.nz.