The new ship for Oceanwide Expeditions, m/v Hondius, has completed its extensive sea trials, achieved the desired speeds, and exceeded expectations for all nautical systems. On June 3, it will embark on its first Arctic expedition cruise.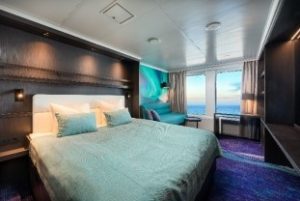 The world's first-registered Polar Class 6 expedition cruise vessel, Hondius will begin its Arctic program in Vlissingen, Netherlands, making stops at Aberdeen, Fair Isle, and Jan Mayen before reaching the awe-inspiring Arctic island of Spitsbergen.
Spitsbergen is the principal island of Norway's Svalbard archipelago and one of the best places on the planet to spot polar bears, along with many other emblematic Arctic animals.
Hondius will then spend the summer engaged in a number of classic Arctic voyages, giving its passengers not only the best of the Arctic terrain but also the chance to view (in addition to polar bears) Arctic foxes, walruses, and various species of whale, seal, and seabird.
But this doesn't mean Hondius will sail exclusively in the Arctic. Beginning in the 2019 austral summer, the ship will start its Antarctic cruise program, visiting such iconic locations as the Antarctic Peninsula, the South Shetland Islands, South Georgia, and the Falklands.
For more on Oceanwide Expeditions visit oceanwide-expeditions.com