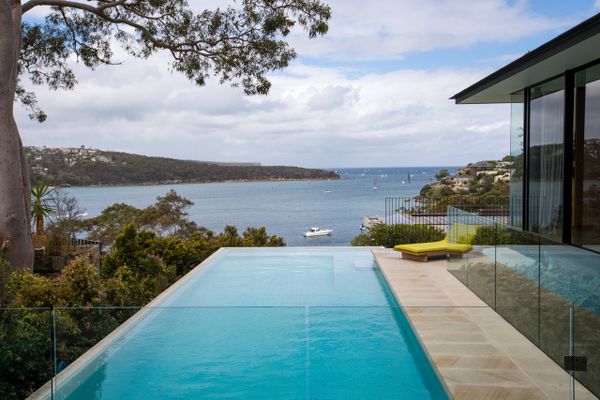 onefinestay, the world's leading luxury private rental brand, part of the AccorHotels family, today announced major additions to its luxury portfolio of global destinations, including over 22 luxury homes in Sydney, Melbourne and Noosa, with New Zealand to be added from June, plus the first ever all villa resort, on the Greek island of Mykonos.
With onefinestay's further  expansion into Australia, travellers are now assured of a secure, luxury private rental alternative with 24/7 professional service and tailored experiences. Following Sydney's entry into the home rental market space, Melbourne will offer over 20 homes with more than 10 Queensland properties around Noosa joining in late June, enhancing the growing portfolio in Australia.
onefinestay has increased its local headcount with two industry stalwarts joining the team in Australia, and one in Singapore, to support the global operations on local APAC time zones.  In Australia, Vara Glover joins with a background at Wendy Wu and Club Med, based in Sydney.  In Auckland, Daniel Holwerda joins the fast growing team (ex Topdeck), and both will act as portfolio specialists for Australia and New Zealand.
In Singapore, Anjela Wong joins as Regional Business development Sales for Asia, and will complement the AsiaPac team through this fast paced growth period. They join the team of Lisa Kirwan heading up demand, and Kheireddine Kamal in charge of supply.
In Sydney, beachfront homes across the eastern suburbs, lower North Shore and Northern Beaches are the epitome of grace and style, chosen for their character, space and comfort, with many designed by award winning architects or showcasing original Australian features. Sweeping views of iconic beaches, or a property with the buzz of Potts Point or the CBD, the portfolio also presents corporate ready one bedroom apartments in Woollahra, and smaller homes, some with famous historic family ties.
In Melbourne expect to see CBD city apartments, fastidiously kept Victorian terrace homes, and a range of 1-5 bedroom homes, to be a "home away from home" available for the F1 Grand Prix, Australian Open tennis championships or a foodies delight and cultural getaway. Out of the city, look for homes towards the Great Ocean Road, the Mornington and Bellarine Peninsulars, and the world class Yarra valley wine trail.
It is the first major presence for onefinestay in the APAC region, and beginning in June, onefinestay will offer over 30 private rentals in New Zealand, specifically in Auckland, Queenstown and Wanaka, operated by local, on-the-ground teams to provide the luxury onefinestay amenities and the personalised service that guests love.
In the northern hemisphere, onefinestay has arrived in sun-drenched Mykonos, with a first-of-its-kind offering for the brand, a resort collection of 10 villas overlooking a secluded bay on the south-west coast of the island. It's the only private retreat of its kind on Mykonos – the homes are equipped with luxurious features like infinity pools, a private dock and a helipad, as well as onefinestay's signature service with concierge available on-site 24/7.
"Our newest destinations are a dream for sun-seeking leisure travellers and those with discerning tastes and cultural appetites," said Javier Cedillo-Espin, CEO of onefinestay.
"These locations also expand our global footprint by a great margin, and allow us to offer new and incredible experiences to our guests, as well as create a new model in the luxury private rental world, with our very first resort in Mykonos."
The addition of these new markets  adds to tonefinestay's Endless Summer collection including Bali, the French Riviera, Los Angeles, the Hamptons, Mexico, the Caribbean and Hawaii.
Additionally, it bolsters the company's expanding portfolio of more than 10,000 homes across 200 destinations around the globe. Homes in both markets of Sydney and Mykonos are booking at www.onefinestay.com