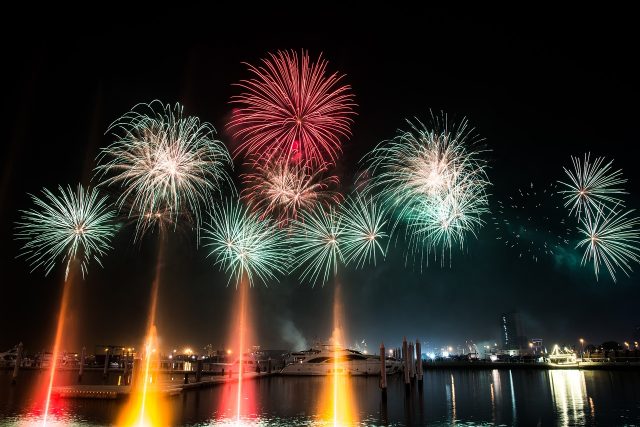 Emaar Hospitality Group is all set to mark the festive season and welcome the New Year with an unparalleled array of extraordinary festive experiences and sensational year-end events in the heart of Dubai.
The incredible host of celebrations showcased at http://www.myfestivedubai.com include over 100 offerings at more than 15 destinations across the city, to offer residents and visitors a truly delightful holiday season.
Offering the best of Dubai, visitors and residents can explore diverse offers under the five easy-to-navigate categories – Festive Season, New Year's Eve, Corporate Events, Festive Treats and Stays at http://www.myfestivedubai.com.
Olivier Harnisch, CEO of Emaar Hospitality Group, said: "With the festive season set to welcome visitors from across the world in Dubai, and UAE residents exploring staycations and lifestyle experiences to make the most of the season's spirit, Emaar Hospitality Group is offering truly exceptional offers for all. Our hotels, restaurants and leisure attractions will serve as the first choice for visitors, with their central location and superb service standards."
The range of glamorous festivities, culinary experiences, and staycations spans Emaar Hospitality Group's three brands – the premium luxury Address Hotels + Resorts, the upscale lifestyle Vida Hotels and Resorts, and the contemporary midscale Rove Hotels. The choices extend to leisure attractions such as Arabian Ranches Golf Club and Dubai Polo & Equestrian Club. Guests can also indulge in world-class culinary delights and magnificent New Year soirées at At.Mosphere, Burj Khalifa and Sean Connolly at Dubai Opera.
There are over 70 offers to celebrate the 'Festive Season' at various restaurants in the hotels under Emaar Hospitality Group in Dubai. Over 40 immersive dining experiences are also on offer to make 'New Year's Eve' memorable.
Guests can stay at Dubai's most popular lifestyle destinations all through the season with rewarding 'Stays' at luxurious Address Hotels + Resorts or the urban and sophisticated surroundings of Vida Hotels and Resorts. There are over 25 'Corporate Event' packages to host festive celebrations and year-end events. Fantastic 'Festive Treats' including traditional turkey with the delicious trimmings can be booked from different restaurants across Dubai.