Following the chaos of the holidays, enjoy some much need rest and relaxation in the new year! Whether you're on a group getaway or flying solo, prioritize yourself with the best spas, retreats and fitness experiences. 2020 is the year for over the top wellness!
NYC
Exhale combines a unique blend of fitness and spa to create the perfect wellbeing experience. Perfect for a quick escape to center your body and mind, whether it be an hour of calm or challenge yourself in a full-body sweat session, exhale offers the perfect menu to get you recentered, rejuvenated, and reconnected with your best you.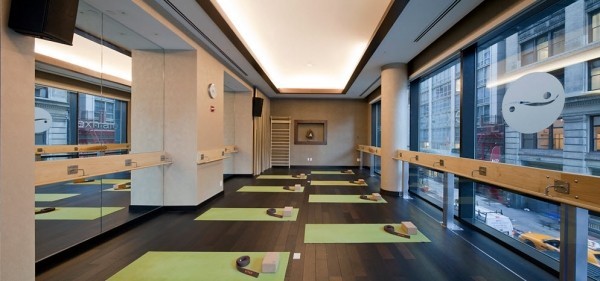 Bermuda
There is no shortage of relaxation and rejuvenation throughout Bermuda's many spas. Natura Spa at Grotto Bay Beach Resort stands out from any other spa as all of the treatments are performed in incredible settings throughout the resort. The procedures that are performed outside are done in carefully selected and intimate corners on the resort's pristine pink beaches and meticulously manicured grounds. While engaging in a private massage nestled in a raised pergola over a small lagoon, the only intruders will be a school of frolicking fish.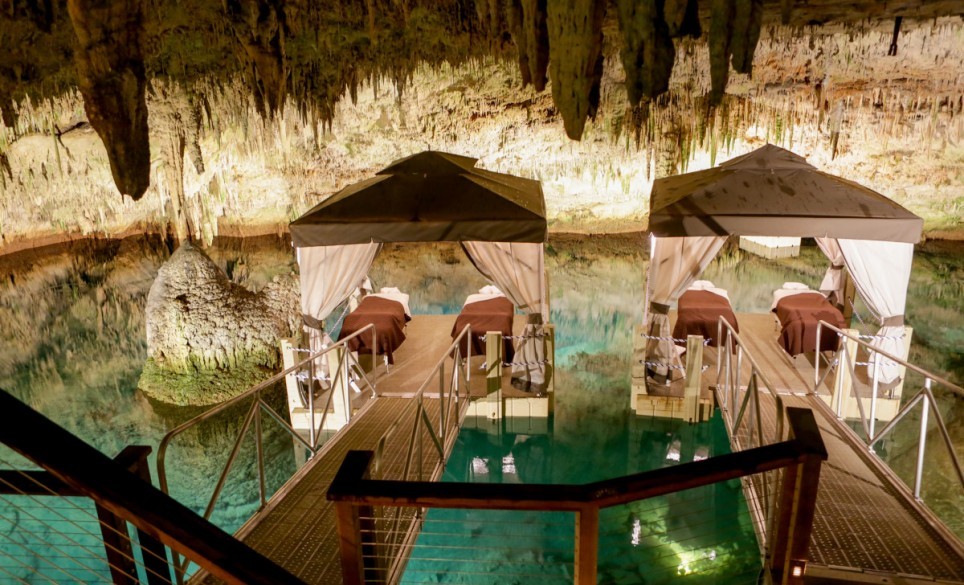 Arizona
Arizona spas are some of the best in the world! Many local spas offer wellness classes, innovative exercise programs, and various spa services that often make use of local ingredients and American Indian traditions. CIVANA is the first sustainable wellness resort to open in Greater Scottsdale. At CIVANA people come to celebrate, discover, laugh, and enjoy one another. Complete with healthy dining, spa, movement and fitness classes, enrichment programs and lectures, CIVANA is a place to rest, nurture, nourish and discover in both playful and impactful ways.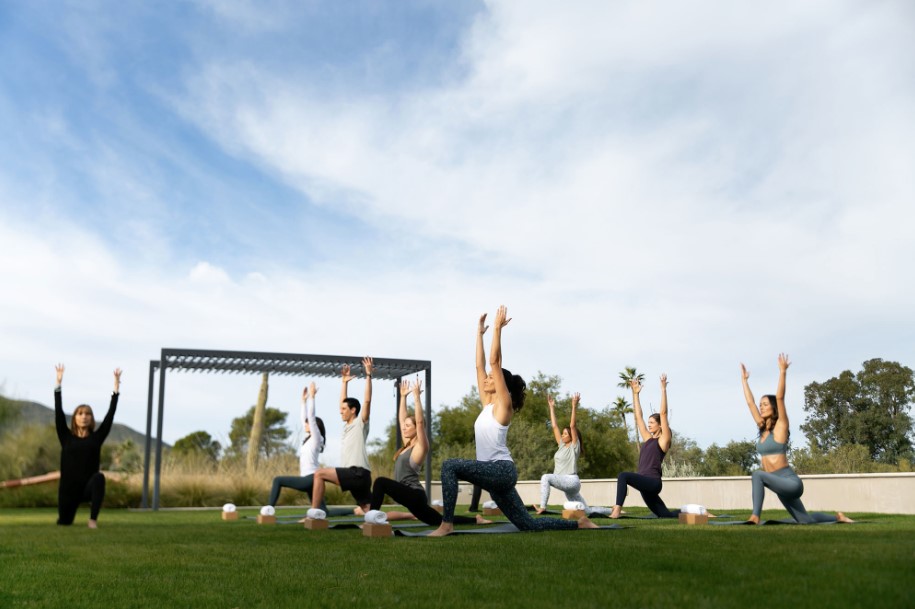 Scottsdale
Feel like royalty with The Royal Treatment at Omni Scottsdale Resort & Spa at Montelucia. Arrive via luxury or exotic car to the spa where a personal shopper greets guests for a private shopping experience in Dulcinea Boutique before heading to the Grand Palace Suite. As chic as a Moroccan riad, it features a fireplace, a tub for two, his-and-hers massage tables, access to the terrace pool and a sumptuous $22,000 bed. Before their choice of 50-minute treatments, guests can relax poolside with a bottle of Cava and lunch at the Terrace Cafe. After a day of rest and relaxation guests are treated to a five-course dinner with wine pairings at the hotel's signature restaurant, Prado.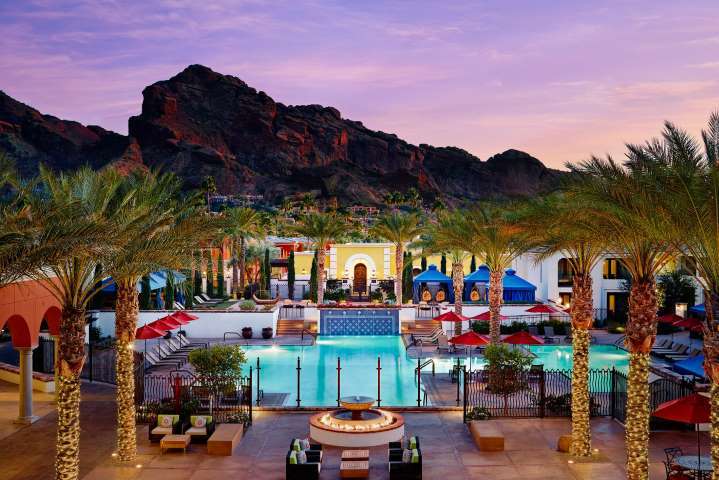 Sonoma County
Sonoma Hot Springs are often referred to as geothermal mineral springs. The Geysers area in Northern Sonoma County represents part of the largest geothermal field in the world. Hot mineral springs, which exist around the world, are produced when geothermally heated and mineralized groundwater emerges from the earth to form pools of water ranging from warmish to scalding. Soothe your mind and body with some of the best hot springs in Sonoma at the Fairmont Sonoma Mission Inn & Spa and Morton's Warm Spring Resort.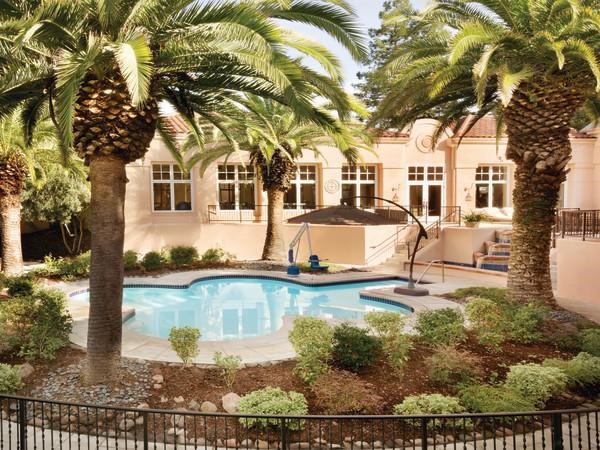 Nevada
There are more than 300 natural hot springs in Nevada, and while some are not fair game for soaking—either due to temperature or being on private property—there are several hot springs that cater to this unique relaxation experience.

Nevada is proud to boast more hot springs than any other state. If you've soaked in one, you know what blissful sanctuaries they are. But let's keep it that way. Do the homework, grab the right gear, embrace the required etiquette, and you'll be set to get yourself in only the right kind of hot water.
Spencer Hot Springs + Lucky Spur Saloon and Miles End Lodge Bed and Breakfast. Found along the Loneliest Road in America Nevada Road Trip.
Kirch Hot Springs + Whipple Country Store. Found near the Loneliest Road in America Nevada Road Trip.
Steamboat Hot Springs Healing Center & Spa + Virginia City. Found along the Lake Tahoe Loop Nevada Road Trip.
Black Rock Hot Springs + Black Rock Mud. Found along the Burner Byway Nevada Road Trip.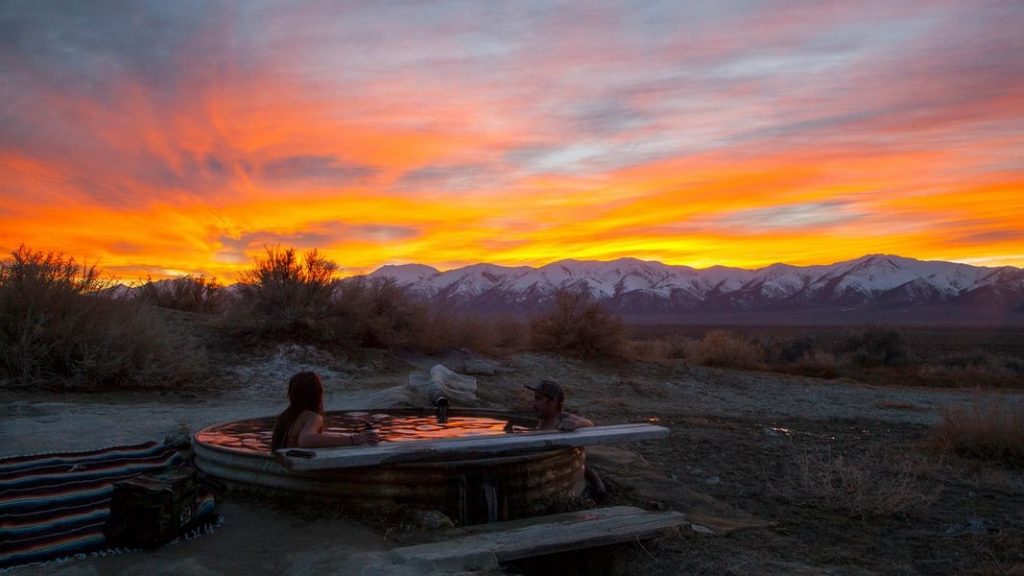 West Hollywood
There's no better time to recharge your body than right now—and there's no better place than West Hollywood! Maybe you like to with the energy boost of a workout. Or perhaps a massage, meditation, or facial is what your soul craves. The following are some popular ways to renew your mind, body and spirit in about an hour.
SPA at Sunset Marquis – This effortlessly cool hotel property just exudes that "rockstars and models" vibe. A popular treatment from their Rock Star menu is The Body Tune, designed to "Keep your strings in perfect pitch with a Hot Stone Body Treatment and Indian Head Massage, chased with a complimentary shot of Scotch."
Shape House – This Urban Sweat Lodge is the perfect place to Netflix and sweat for one hour. Founder Sophie Chiche is passionate about the transformative power of a good sweat, and Selena Gomez is reported to have used this protocol to keep her skin glowing and her body svelte.
The SPA by Joanna Vargas at Sunset Tower Hotel – Another celebrity secret weapon is aesthetician Joanna Vargas who opened her West Coast outpost at the iconic Sunset Tower. She has brought in treatments and modalities from all over the world and created the Supernova Facial, a hit during awards season.
Unplug Meditation – Founder Suze Yalof Schwartz has created a secular, beautiful oasis for stressed-out locals and visitors alike to unplug and recharge. Try a sound bath, a breathwork class, or a guided meditation.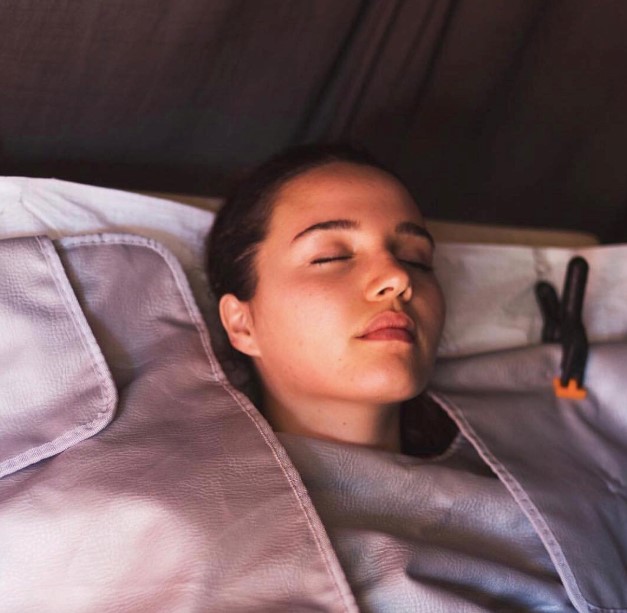 North Carolina
Discover your inner peace at the Art of Living Retreat Center! Watch the sun rise over the mountaintops, rejuvenate with a treatment at The Spa, or feel the quiet of a walk in the forest as the center is a place to make your own. Supportive of both community groups and solo travellers, the centre offers various retreats tailored towards happiness, R&R, wellness, silence, yoga and meditation.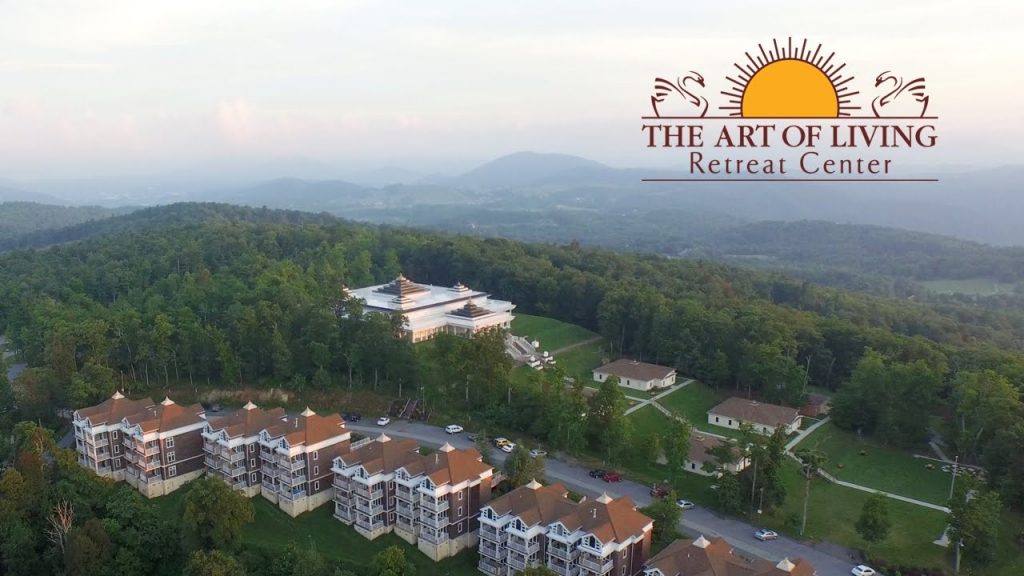 Puerto Rico
Explore Puerto Rico with Kayaking at Bioluminescent Bay! Recognized in 2006 by the Guinness World Records as the brightest bio bay in the world, Mosquito Bay in Vieques captivates with its beauty and pristine setting. The mesmerizing brightness of the bay is due to the abundant concentration of dinoflagellates – quantity that was inexplicably doubled after hurricane María – ranging from an average of 1,000,000 to 2,100,000 per gallon of water. The lack of light pollution surrounding the Natural Reserve of Mosquito Bay and the mangrove swamps that feed the plankton make this natural spectacle one of Puerto Rico's true wonders.