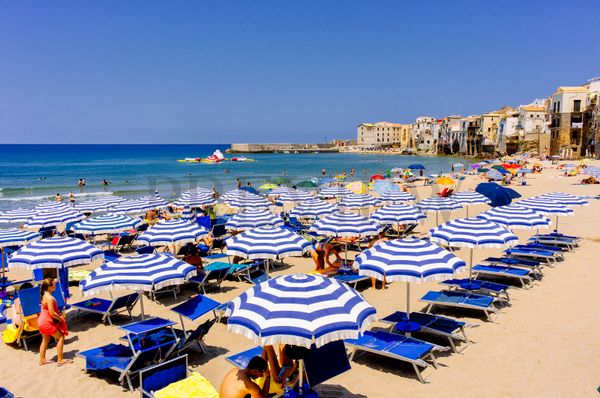 This is the year to visit Palermo as it is officially Italy's Capital of Culture 2018. Announced at the end of January by Italy's Minister for Cultural Heritage and Art, the city not only receives the prestigious title but a large grant to promote cultural activities and invest in its artistic heritage. For residents of the city, it is a proud moment. For those who love art and culture it really is the time to start planning a trip there.
Palermo has cleaned up its act in recent years, with an energised new generation keen to put the mafia firmly in the past. Having pedestrianised its historical centre, opened up bike sharing schemes and made its traditional street food famous, it now welcomes more visitors than ever before.
In 2015, it became a UNESCO World Heritage Site for nine of its civil and religious structures dating from the era of the Norman kingdom of Sicily.  Representative of Palermo's colourful past, each one was chosen for its unique artistic expression of a time when Western, Islamic and Byzantine cultures existed together.
Contemporary culture will be given a boost in Palermo too as it has been given the honour of hosting Manifesta 12, the 12th addition of the European Biennial of Contemporary Art.  Attracting recognition from around Europe, it will run from 16th June until 4th November 2018.
Made famous in the film, The Godfather, the impressive Teatro Massimo will be hosting an array of performances in 2018. Verdi's Nabucco, Puccini's Turandot, the ballet Adam's Passion as well as a choir performing as part of the Festival delle Letterature Migranti are just some of the highlights to look forward to.
You can easily reach Palermo by train or car from Cefalu, just under an hour away along the picturesque northern coast of the island. The slower pace of life, sandy beaches and attractive, medieval historic centre provide a welcome contrast to the buzz of the big city. Stay in one of Massimo's villas in the mountains of Madonie national park above Cefalu for rural tranquility, panoramic sea views and a pool of your own.