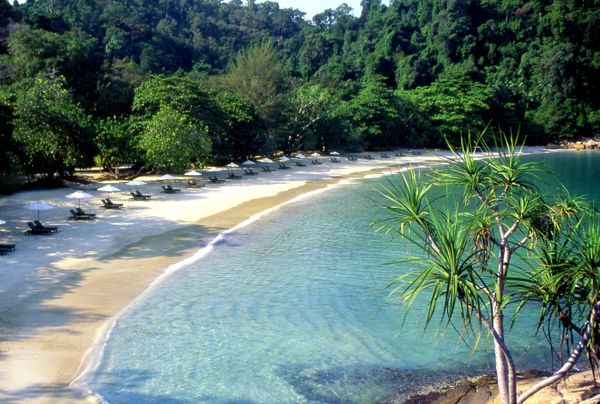 YTL Hotels is excited to announce that Pangkor Laut Resort has been named as one of the "Top Resorts in Asia" in the 30th Condé Nast Traveler Reader's Choice Awards.
The annual Reader's Choice Awards ranks the best hotels, resorts, cities, islands, airlines, and cruise lines in the world. The longest running of its kind, The Awards are one of the most prestigious recognitions of excellence in the travel industry and are commonly known as "the best of the best of travel". With millions of reader submissions and tens of thousands of comments this year, The Condé Nast Traveler Reader's Choice Awards allows travelers to submit hotel and resort ratings, which are then compiled into a list of winning favourites. Pangkor Laut Resort is among the world's top hotels and resorts based on the real opinions of travelers and readers. The winners will be celebrated in the November issue of Condé Nast Traveler as well as online at www.cnttraveler.com/rca.
Pangkor Laut Resort, owned by YTL Hotels, is a five-star, private island resort located off the west coast of Malaysia. The resort is nestled amidst the island's ancient rain forest and alongside the turquoise waters of the Straits of Malacca, as the wooden buildings of the resort blend seamlessly into the natural surroundings. Every aspect of Pangkor Laut Resort is culturally inspired, providing guests with an authentic, serene atmosphere.
Pangkor Laut Resort features 140 private rooms, comprised of luxury overwater bungalows, sea view villas and The Estates, for the ultimate in comfort and contemporary elegance. The resort also includes an unparalleled Spa Village, which draws inspiration from the healing traditions of the region through its luxurious and unique spa treatments. Guests can enjoy the seven dining options at the resort, each showcasing their own unique, fresh culinary style.