YTL Hotels is excited to announce that Pangkor Laut Resort has received a British Airways Holidays Customer Excellence Award for 2020, despite it being one of the most challenging years in the industry. Based on unbiased guest reviews, this accolade recognises superior services, facilities and customer experiences offered by hotels around the world. Pangkor Laut Resort received an impressive overall score of 9.5/10.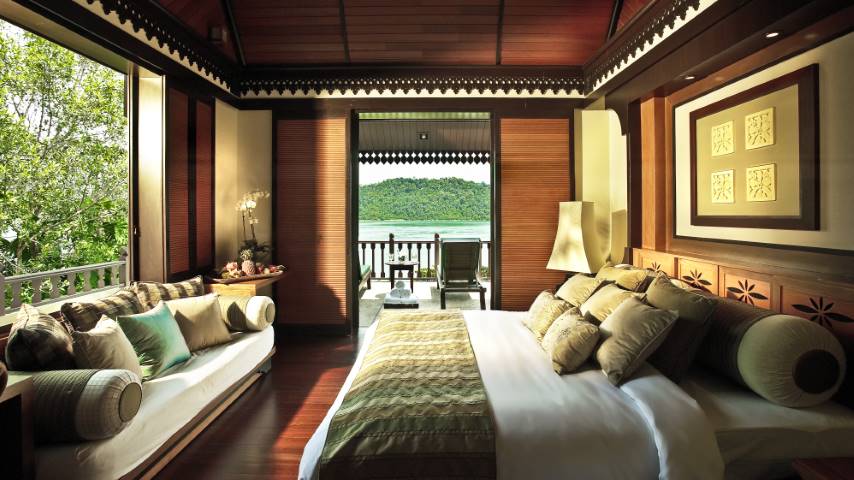 British Airways Holidays is one of the UK's leading tour operators, which uses customer feedback to identify top-rated hotels as part of its commitment to providing high-quality holidays. Reviews are collected from genuine customers via Reevoo – an independent and impartial third-party company. Customers are asked to score hotels based on location, service, cleanliness, and sleep quality, as well as provide an overall score out of ten. British Airways Holidays gathered nearly 24,000 independent reviews in 2020 and is awarding 475 Customer Excellence Awards across the globe to recognise their top-rated hotels.
Of the win, YTL Hotel's Executive Vice President, Laurent Myter, commented: "I am hugely proud of the whole team at Pangkor Laut Resort as this award proves that despite the difficult year, their consistent hard work to make our resort the absolute best of the best has paid off. YTL Hotels has always curated experiences with our guests at the heart, and at a time when many of us are adjusting through a world of new normals together, the recognition certainly feels all the more valued."
Speaking on behalf of British Airways Holidays, Managing Director, Claire Bentley said "We are delighted that Pangkor Laut Resort is one of our top-rated hotels for 2020. In a challenging year of uncertainty, this award is a testament to the hotel's commitment to offering an exceptional customer experience. We look forward to continuing our relationship and together delivering unforgettable holidays for our customers."
The privately-owned island, located three miles off the west coast of Malaysia, is a combination of luxury, natural beauty and age-old wilderness. Here, you will find no other resorts and pure beauty encapsulated on a single private coastline. Of the island's 300 acres, only a fraction has been developed, housing a resort of 140 villas and eight Estates. Wooden buildings blend seamlessly into the forest as if nature had been the architect, dictating how walls curve around foliage and roofs would open up to allow trees to continue on their journey. This unique resort nestles comfortably into its jungle island habitat, offering guests beautifully appointed accommodation that completes any visit to the One Island, One Resort paradise.