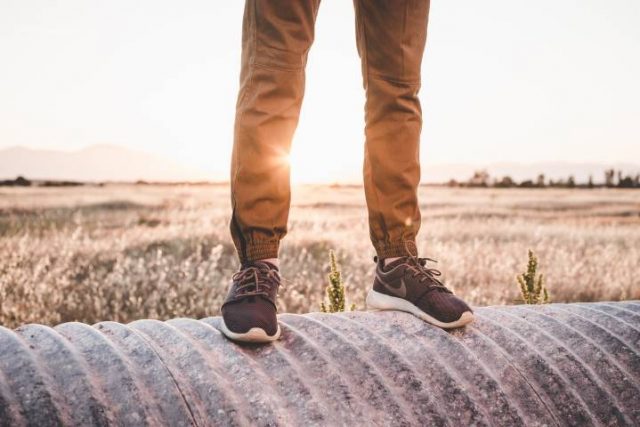 As the COVID-19 pandemic is finally dying down around the world, many people are able to plan their 2021 travels. From those urban destinations scattered across the globe you've been dying to visit, all the way to those natural gems that are perfect for outdoor activities or just lounging at the beach, there are many choices out there. If one thing is for certain through, no matter where you're going, it's important to bring your essential travel items, including several pairs of quality shoes.
Yes, a good pair of shoes can make all the difference no matter what your itinerary may entail, and that's why today we are focusing on everything you need to know about quality footwear when traveling. Here are some essential tips to keep in mind.
Getting the size right when buying abroad
Buying a new pair of shoes might very well be one of the reasons for visiting a bustling urban gem in Europe, for example, as there are many popular destinations where you can find amazing shoes. However, when you're buying shoes abroad, you need to be careful and always ask for the help of the store clerk. Why? Because shoe sizes can vary depending on the region.
In Europe, for example, a size 9.5 US is a size 40 EUR, but in the UK, that's a size 7.5, so you see that it can be a bit confusing. The last thing you want is to get the wrong size, so make sure to read the labels carefully and have your foot measured at the store. This goes for dress shoes, but also for any type of shoe your buying for outdoor and other activities.
Staying active and exercising
Many people love to stay active while traveling, as leading a fitness lifestyle is healthy, fun, and very rewarding. Whether you plan to get outside and go far on your outdoor workouts, or if you plan to hit the local fitness centers, you need to bring the proper footwear. At the gym, your choice of shoes should be between sneakers with a cushioned sole and a pair with a hard sole depending on your workout style.
For your outdoor workouts, you should bring durable shoes for the specific activities you plan to do. If you're running on pavement, then a soft-sole shoe is the way to go. On the other hand, if you're traversing rough terrains, then something like a pair of hiking boots would be a better choice.
Staying comfortable but stylish
Walking around and exploring all the urban destinations on your travels can be a pleasurable or a rather painful experience – it will come down to the shoes you're wearing. By far, the best way to walk around comfortably is to wear a pair of sneakers, but it's important to check the top 5 most comfortable sneakers information and a quality pair of kicks that won't lose their form or fall apart on your long walking tours.
It's a worthwhile investment to get a brand-new pair of shoes before setting off on your trip to ensure they last you a long time, but also to stay stylish throughout your travels. After all, there's nothing like exploring a new city while being comfy and feeling good about yourself in the process.
Different shoes for different terrains
Your travels may take you through different natural and urban settings, so it's important to bring more than one pair of shoes. It's probably going to be a mixture or urban walks and nature escapades, so a wise decision would be to bring a pair of stylish kicks, a pair of sneakers you can wear in nature, and a pair outdoor boots for those long treks and hikes if you're a nature buff. This will help you travel the great outdoors for a long time while staying comfortable.
Quality shoes will last the whole trip
Last but not least, never sacrifice quality for aesthetics whether you're buying shoes for the trip or if you're buying a new pair abroad. You always want to get both, because investing in a quality pair that also looks good is the only way to safeguard your feet and posture when you're exploring, and look good in the process. Take the time to shop around, look for honest reviews, and don't feel bad about going for a slightly higher price tag if that means you'll get a pair of shoes that will last you a long time.
Wrapping up
Quality footwear is one of the most important travel must-haves for your 2021 escapades abroad. With these tips in mind, go ahead a get yourself some shoes that you'll love and enjoy in the years to come.