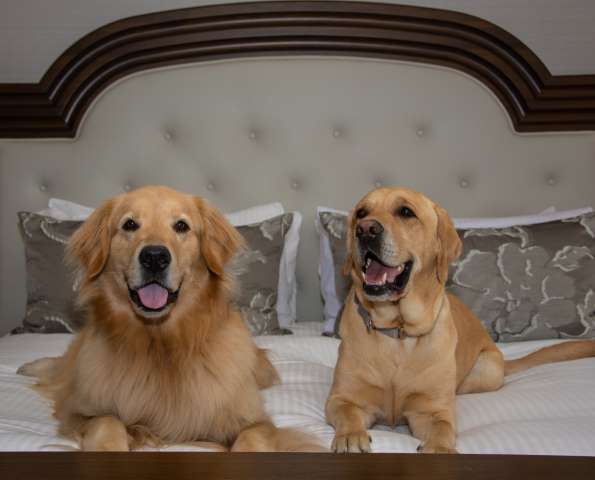 Recent research from Booking.com reveals that over seven in 10 (73%) global pet owners consider their pet to be a fully-fledged member of the family and almost half (42%) admit that they would enjoy their vacation more if they got to bring their pet along. With this in mind, in 2020 we can expect to see to see pet owners around the world making a conscious effort to bring these cherished family members on vacation with them. Just under half (34%) of pet owners even admit that in the coming year they would choose their holiday destinations based on whether they can take their pets.
In order to meet the needs of travellers seeking the purrfect pet-friendly accommodation, it will be more and more important for pet-friendly accommodations around the world to create a welcoming environment for their guests and their precious companions. Half (44%) of pet owners find there is a lack of clear and quality information around travelling with pets abroad. The year ahead will see accommodations offer pet-friendly amenities to cater for travellers' pets' needs, with the top five amenities for a paws-itively fun and furry vacation, according to the pet owners themselves, being:
Space for pets to run and play – 40%
Veterinary support available – 25%
A friendly and warm environment – 15%
Pet-friendly activities – 19%
Pet sitting or walking services available – 22%
To delve deeper into Booking.com's travel trends for 2020, you can visit http://TravelPredictions2020.com.