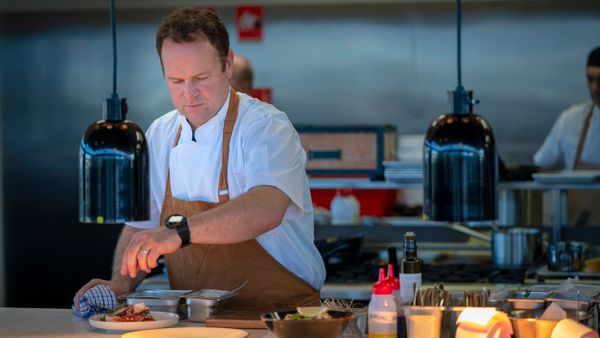 Peppers Silo Hotel's 'Grain of the Silos' restaurant has won Gault&Millau Australia's New Restaurant of the Year award, further cementing the newcomer as one of Launceston's (and Australia's!) finest new dining establishments.
Opening in June 2018, Grain of the Silos outshone an outstanding field to win the coveted award at Gault&Millau Australia's gala award ceremony held in Sydney on Monday evening (11 February).
Just last year alone, Gault&Millau Australia's team of qualified restaurant reviewers evaluated more than 850 restaurants across all Australian capital cities and major regional areas.
Now in its sixth year, the annual awards honour the very best of those independently and anonymous reviewed by Gault&Millau.
Peppers Silo Hotel General Manager, Paul Seaman, said the award recognises the Grain of the Silos team's ability to create a dining space and menu unlike any other.
"Grain of the Silos sits proudly in a patch of Tasmania which is brimming with good food and people who truly care," said Mr Seaman.
"Our Chefs have met each farmer, each maker, and each talented Tasmanian who brings something extraordinary to the restaurant's ever changing list of dishes.
"This award win is testament to the hard work and passion that has gone into creating, sustaining and growing Grain of the Silos."
Grain of the Silos is open to the public for breakfast, lunch and dinner and features a range of delicious dishes, focused truly on local Tasmanian produce and supporting local farmers and producers.
Heading up the kitchen is Head Chef Peter Twitchett and Food Director and TV personality Massimo Mele.
The restaurant's wine list was carefully curated by Tasmanian Wine Educator Curly Haslam-Coates, which features award-winning wines from regions across Tasmania and afar.
Grain of the Silos is housed in the extraordinary Peppers Silo Hotel. Also opening in June 2018, this $25 million luxury-by-design redevelopment transformed once unused grain silo barrels into a state-of-the-art contemporary new hotel.
Located in a prime position on the edge of the Tamar River and close to the beautiful Cataract Gorge, the ten-level hotel features 108 guest rooms, including 52 inside the barrels of the former silos, the Grain of the Silos restaurant and cocktail bar, private dining rooms, a fully-equipped gym, day spa, function centre, and an integrated lobby and reception space.
Grain of the Silos
Peppers Silo Hotel
www.peppers.com.au/silo