Holidaymakers seeking a Winter sun getaway this year can start planning ahead for an end of year escape to paradise at an Aitken Spence Hotel in the Maldives.
Travellers to the Maldives searching for sensational sunshine and divine dining experiences can embark on a culinary journey at Heritance Aarah, which is shining a light on its gastronomic offering this Winter. Families ready to spend endless days having fun in the sun can plan ahead for a break at Adaaran Select Meedhupparu, whilst aquatic and romantic adventures await couples during a stay at Adaaran Select Hudhuran Fushi.
Cocktail Concoctions And Food In Focus At Heritance Aarah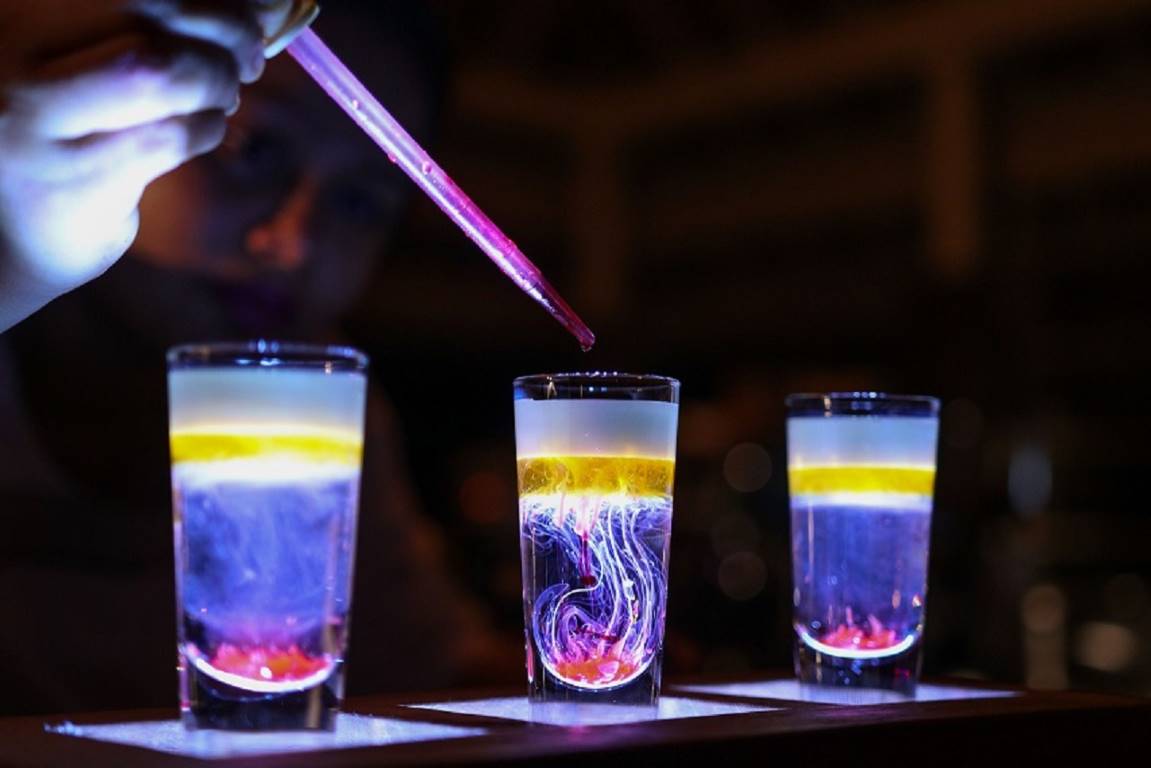 Travellers to the Maldives searching for Winter sun and divine dining experiences can embark on a culinary journey through six unique restaurants at the five-star, luxury, premium all-inclusive Heritance Aarah. Ranging from nouveau interpretations to the aromas of exotic fare, Heritance Aarah caters to every palate. This December, guests can delight in a Christmas Eve Gala Dinner at the resort's Ranba, Ralu and Baani restaurants, serving an impressive array of international dishes from eastern hawker stalls, Mediterranean brasseries and western farmer's markets, before dancing the night away under the stars at Bandhi Pool Bar. Food and good cheer continue to be the focus for the resort as it rings in the New Year, inviting guests to a showstopping pool-side champagne soiree on New Year's Eve, before hosting a special New Year's Brunch for revellers. During their stay at Heritance Aarah, holidaymakers can indulge in 31 exceptional wines, a house champagne and branded spirits from across the globe in one of the resort's four glamorous bars, including Heritance Aarah's panoramic Sky Bar which serves classic cocktails, signature mixes and crazy molecular concoctions as the sun sets.
Winter Sun And Family Fun Go Hand In Hand At Adaaran Select Meedhupparu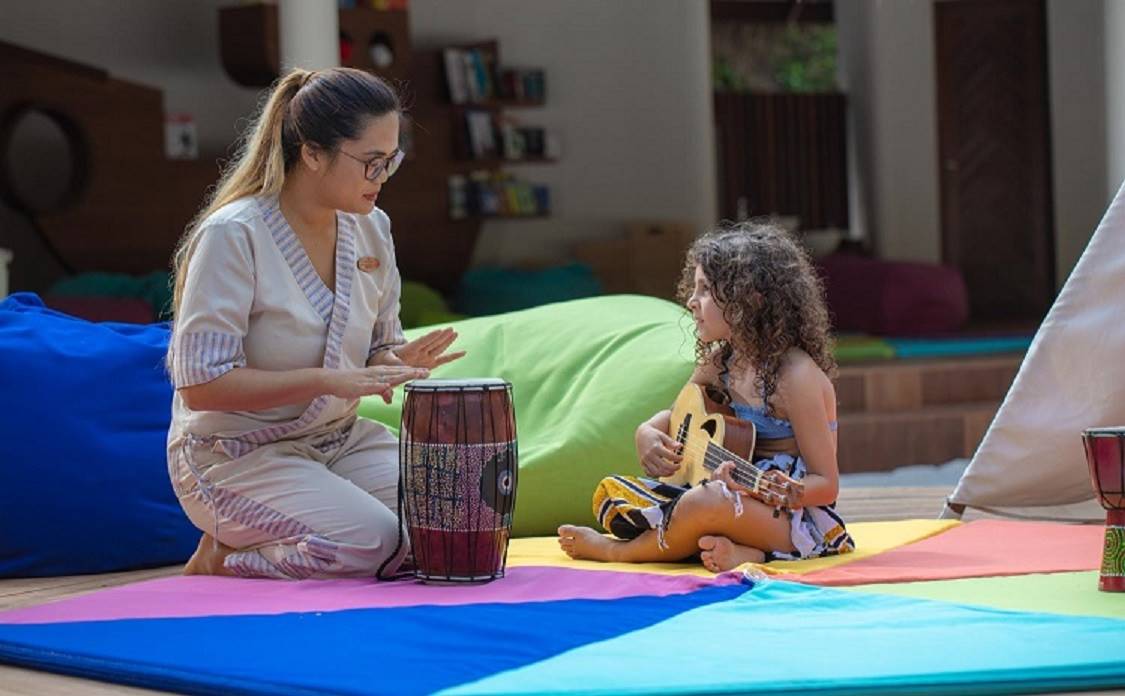 Adaaran Select Meedhupparu offers the ideal getaway for young families seeking some sunshine during the Winter months. Younger guests at the resort this 20th November, can make the most of island life and take part in a Children's Day Special at Koka Kids Club, which boasts both indoor and outdoor spaces. Perfect for hosting interactive activities and mini excursions for little ones whilst parents relax and are pampered at the resort's luxurious spa. Families visiting in time for Christmas can also look forward to feasting on a festive Christmas lunch buffet and a Boxing Day brunch at the resort's main restaurant, Jaffaiy. Guests of all ages will be sure to enjoy swimming amongst tropical fish in the resort's house reef and sandbank picnics, as well as once-in-a-lifetime experiences such as sailing on the Maldives' turquoise waters during a sunset cruise and spotting a pod of friendly dolphins during one of the resort's speciality wildlife safaris.
Adventures Await At Adaaran Select Hudhuran Fushi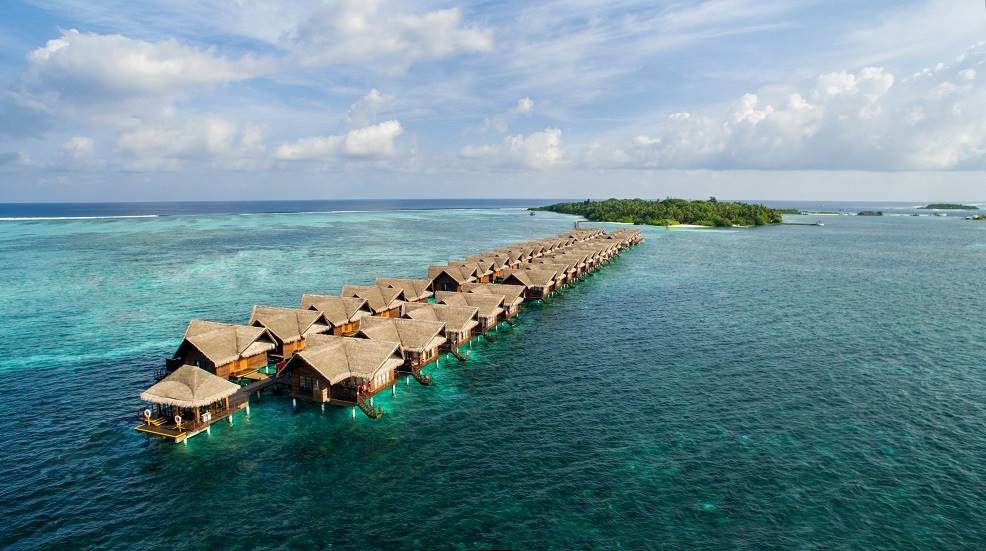 Whether you're looking for aquatic adventures, gastronomic discoveries, or romantic evening explorations, Adaaran Select Hudhuran Fushi offers couples the ideal setting to enjoy paradise. When snorkelling and scuba diving in the resort reef and at neighbouring dive sites, travellers can expect to swim alongside schools of mesmerising fish. Whilst turtles and dolphins can be spotted around every turn in the Maldives, guests may even be lucky enough to swim alongside manta rays and whale sharks. Couples looking to try a new hobby can learn to surf at the resort's surf school, whilst seasoned surfers can take on the famous Lohis surf break, which resort guests have exclusive access to. Come evening, couples seeking a dreamy setting for a private dinner can indulge in a seven-course romantic feast on Barefoot Island on 22nd December. As Christmas approaches, guests can enjoy a pre-dinner tipple on Sunset Beach during the resort's fun-filled 'Bubbly Evening', followed by a seven-course Christmas Eve menu at Sunset Restaurant. Holidaymakers seeking out some Winter sun at the beginning of 2022 can also take part in Adaaran Select Hudhuran Fushi's Street Food Festival on 10th January.