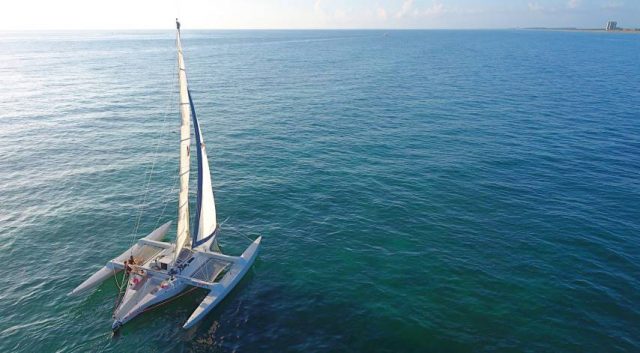 Here are a few 'must-see' places and travel bucket list experiences that await in the Sunshine State:
An Eco-Getaway in Santa Rosa County: With its wide-open, dream-worthy beaches and endless night skies, Santa Rosa County is known as one of the State's most undiscovered and untouched destinations. Be sure to check out (and into) Coldwater Gardens near Milton for a unique glamping experience. The property is a fully sustainable retreat focused on education and the exploration of nature and agricultural practices. The gardens themselves span five acres and guests are invited to wander, observe and purchase the veggies, eggs and honey produced there, which they can take back to their luxury tents, tiny house cabana, or modern treehouse.
The Largest Dude Ranch East of the Mississippi: Westgate River Ranch Resort and Rodeo lies on 1,700 acres in the heart of Florida's cattle lands, offering cowboy-themed accommodations ranging from more rustic tent camping and a lodge, up to luxurious two-bedroom cabins, glamping tents, luxe teepees, and just opened in March 2021, luxe Conestoga Wagons. Spend days out horseback riding, on airboat or swamp buggy rides, swimming, golfing, hiking, skeet shooting, zip-lining and more. The resort also features an award-winning Saturday night rodeo and a River Ranch Saloon that opens for dancing after the rodeo.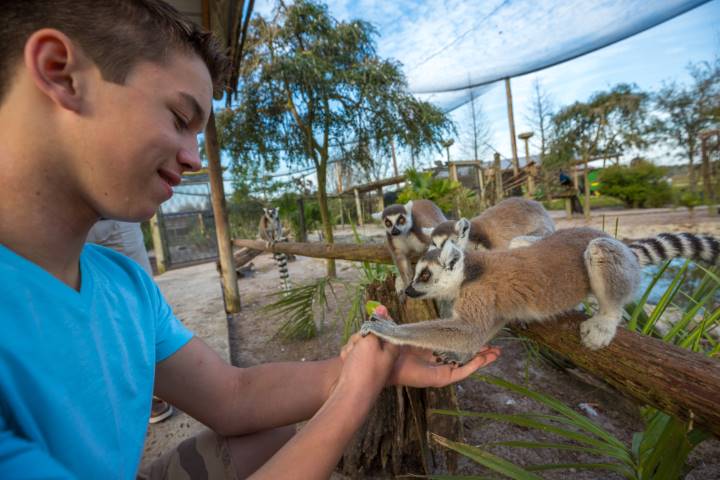 Safari Experience in Central Florida: Located just outside of downtown Lakeland in Central Florida, Safari Wilderness Ranch sits on 260 acres where the animals – zebra, eland, water buffalo, antelope and more – run free. Visitors have their choice of excursions, including a safari bus, ATV tours, camel rides, and even a drive-thru safari tour (using your own vehicle) as a social distancing option There is also an optional lemur hand-feeding experience that is truly unique and a ton of fun!
Put the Pedal to the Metal in Sebring: Ever wonder what it is like to drive a race car? You have a chance to find out at one of the world's most legendary racetracks. Head to Sebring International Raceway for Chin Track Days and take your car for a spin like no other. Occurring multiple times a year, this track event for driving enthusiasts is for anyone looking to take their "toy" out for some high-performance driving – in Sebring that means a six-kilometre, 17-turn, 12-hour circuit. Chin Track also provides advanced driver training, focusing on safety and skill driving, so you'll be doing laps on the course in no time. There's no finishing flag for this one – this is all about fun!
Nighttime Everglades Adventures: Get up close with nature and wildlife during a nighttime Everglades adventure. A Gator Nights Airboat Ride at Sawgrass Recreation Park is an experience unlike any other, as guests hop on a guided moonlit airboat ride for the unique opportunity to explore exclusive locations inside the Everglades and encounter Florida wildlife at night. Airboat captains bring flashlights so riders can spot alligators by the glow of their eyes as they glide through the grass.
Wakulla Springs State Park: With an historic lodge that is reminiscent of old Florida, and ancient cypress swamps, Wakulla Springs State Park in Tallahassee is home of one of the largest and deepest freshwater springs in the world. The spring's cool sapphire waters are home to myriad wildlife, including manatees, alligators, deer, birds and more. Daily guided riverboat tours are available.
Horseback Riding on the Beach: If you haven't yet done this, you really need to. If you have already experienced it, well you'll want to do it again! As fun as it is idyllic, horseback rides on the beach is definitely on our travel bucket list, and on Amelia Island on Florida's northeast coast, visitors have several options, including Kelly Seahorse Ranch, Happy Trails Walking Horses and Amelia Island Horseback Riding. All offer rides on gentle, well-trained horses, with professional guides – great for all ages and stages!
Watch Sea Turtles Nest & Hatch: There are a few places in Florida where you can witness this amazing journey, including in the Sebastian River Area – namely Sebastian Inlet State Park, Archie Carr National Wildlife Refuge and Barrier Island Center –  located just north of Vero Beach on Florida's Atlantic Coast. Turtle nesting season begins here in March and runs through October and the best way to experience this up-close is by walking the beach at night with a trained guide to make sure not to disturb this incredible process. Sea turtle nests incubate for roughly 50 to 60 days before hatchlings emerge from the sand and head to the ocean.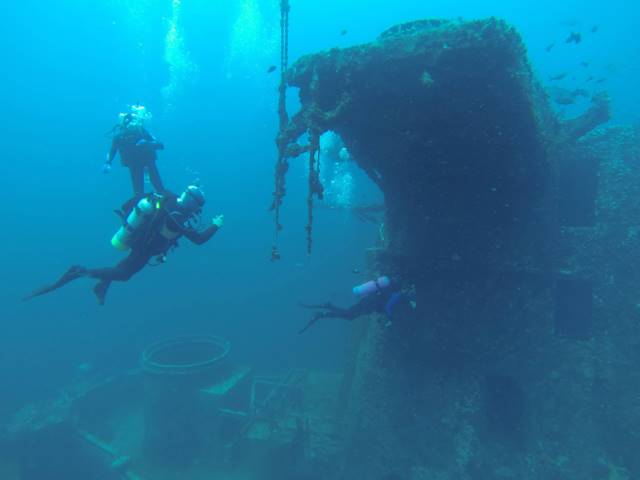 Sailing in St. Lucie: Enjoy a whole different perspective as  you gaze onto shore from the comfort of a 40-foot  catamaran,  sailing along the picturesque Indian River Lagoon. Observe native wildlife and take in the natural beauty of this world-renowned waterway. With Sail Aiki, you also get to enjoy the hospitality of Captain Kyle & Hannah, along with complimentary beverages, and your choice of music. Go at sunrise or sunset for a truly memorable experience!
Dive Shipwrecks: For diving fans, the five sites in Pensacola along the northwest coast's Shipwreck Dive Trail are not to be missed. Ranging in cost and experience levels, some of the can't-miss dive spots include: "The Mighty O," a U.S. Navy aircraft carrier that sits upright on a sandy bottom, 65 metres below the surface. There's also the Three Coal Barges that rest in less than 15 metres of water just off the Pensacola coast; the San Pablo freighter ship that was sunk 24 metres below the surface in 1944 by the U.S. military during a top-secret WWII experimental weapon system testing; and the Pete Tide II, another local favourite, this was a 55-metre oil field supply boat that was reefed in 1993 and sits upright and intact.
Transformative Experiences Through Art: In the heart of Miami's Allapattah neighborhood, Superblue is newly converted 50,000-square-foot industrial space that is now a ground-breaking, first-of-its-kind art destination specializing in large-scale installations that offer transformative experiences for visitors of all ages. Representing artists working across the spectrum of experiential art, Superblue Miami gives guests an unparalleled opportunity to be transported to an array of new worlds in a single visit. Its trailblazing inaugural show Every Wall is a Door will showcase a new immersive environment by Es Devlin, a transcendent digital experience created by teamLab, and an illuminating light-based Ganzfeld work by James Turrell.
Cave Diving in Columbia County: Certified cave divers need to check out Blue Hole Springs in Ichetucknee Springs State Park, which is in Columbia County, between Tallahassee and Jacksonville, in north central Florida. With crystal clear, turquoise blue waters, this aquatic masterpiece features a floor of bright seagrass and a 12-metre-deep drop in the spring's centre, which gives it the appearance of a geode – a secluded secret garden for cave divers.
For more information and inspiration for your next trip to the Sunshine State, head to VISITFLORIDA.com.