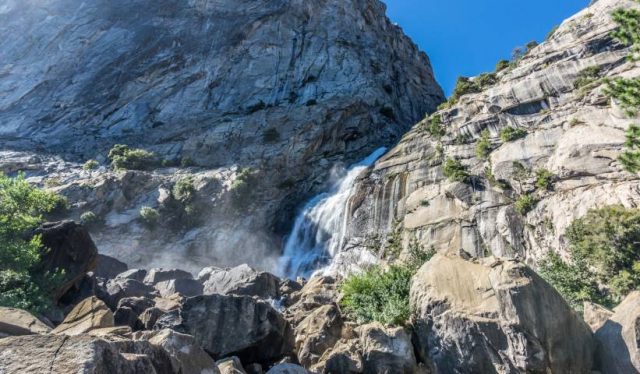 Outdoor fun continues into the fall season in Northern California's Tuolumne County. Located just 2.5 hours from the San Francisco Bay Area, the destination is home to High Sierra adventures filled with fall foliage, immersive Gold Rush Country history lessons, and a chance for visitors to enjoy Yosemite National Park without the crowds. Discover seven reasons why Tuolumne County should be on your travel list this fall.
#1 – View Fall Foliage
Get those cameras ready for some High Sierra fall colors with a road trip on the seasonal High Sierra Loop. Head up Highway 108/Sonora Pass to see the aspens turn a new leaf, catch the sight of unique rock formations, and take in the sheer beauty of the mountains. Trade-in those four wheels for four legs with horseback riding at Aspen Meadows or Kennedy Meadows Pack Stations for additional sightseeing.
Wind down Highway 108, cut across Highway 395 and continue to trek toward the High Sierra on Highway 120/Tioga Pass. This pass climbs up nearly ten thousand feet in elevation, making it the highest mountain pass in California. Watch summer fade into fall at Yosemite National Park, as the pass goes right through it, offering sweeping views of Tuolumne Meadows. Local tip – these passes will eventually close due to winter snow, so be sure to take advantage of this scenic road trip this fall.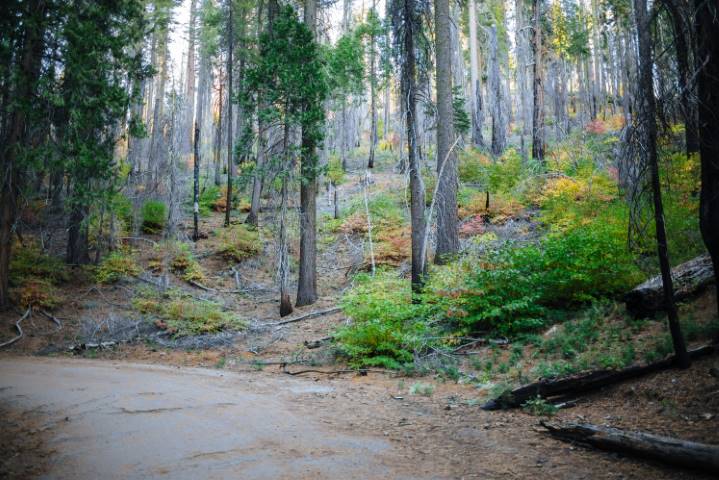 #2 – Enjoy Less Crowded Yosemite
More than half of Yosemite National Park is located within Tuolumne County. Summer offers epic hikes, but the fall season in Yosemite National Park welcomes low temperatures and fewer crowds. These conditions along with the turning leaves make for perfect hiking and sightseeing opportunities. Make sure to visit the Hetch Hetchy area of Yosemite, as this hidden gem is the only entrance in the park that doesn't require a reservation, and has one of the longest hiking seasons of any of the park attractions. Want to focus on exploring and avoid driving entirely? Take the Yosemite Area Regional Transportation System (YARTS) bus.
#3 – Take to the Trails
Tuolumne County offers hundreds of breathtaking trails to choose from. Take advantage of the "Trail Heads" program to help navigate the abundance of options and keep score this fall. The program includes a downloadable map of the top 12 trails in Tuolumne County, a landing page with an expanded interactive map of trails and the ability for visitors to earn badges as they complete trails.
Prefer to have someone show you the way or enjoy a custom experience without the planning? Local tour guides such as YExplore Yosemite Adventures or Echo Adventure Cooperative can lead you through the best of Tuolumne County. Backpacking, nature walks and photography tours – all personalized and hassle-free.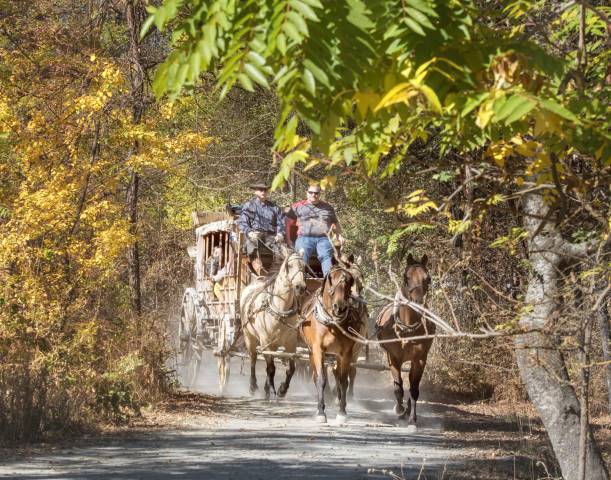 #4 – Immerse in History
Back-to-school vibes are almost here, and Tuolumne County has a rich Native American history and Gold Rush heritage to facilitate immersive learning.
Witness colorful foliage taking over Columbia State Historic Park, known as the best-preserved Gold Rush town in California. Catch a ride on an authentic stagecoach, order a cold, locally made sarsaparilla soda in a Western-style saloon, or feel the heat in a working blacksmith's forge.
Another interactive piece of history not to miss is Railtown 1897 State Historic Park. The 26-acre park is open daily for tours featuring the active roundhouse complex, belt-driven machine shop, historic locomotives, passenger cars and movie props like smokestacks, headlights and station signs.
History lessons aren't just for kids. Cheers to a day well spent at the oldest drinking establishment in California, the Iron Door Saloon.
#5 – Indulge During Harvest Season
An apple a day during harvest season is another must do, and you can get just the perfect ones in Tuolumne County.
Cover's Apple Ranch is the ultimate fall destination for the whole family, offering miniature train rides, a gift shop, visits with farm animals, and, of course, all things apple – apple nut bread, apple pie, hot hand-pressed spiced cider and more. Cover's Apple Ranch also offers educational programs to teach children how an apple pie is made from seed to oven.
Fifth-generation candy store, Nelson's Columbia Candy Kitchen, serves fresh dipped candied apples, which are cooled during preparation on marble tables that are over 100 years old.
Indigeny Reserve is another destination for apple lovers, but in a form of hard cider, flavored brandy and vodka. Spend an afternoon relaxing at this family-owned and operated distillery set amongst beautiful organic apple orchards on a 160-acre nature retreat with picnic areas, hiking trails and park-like settings.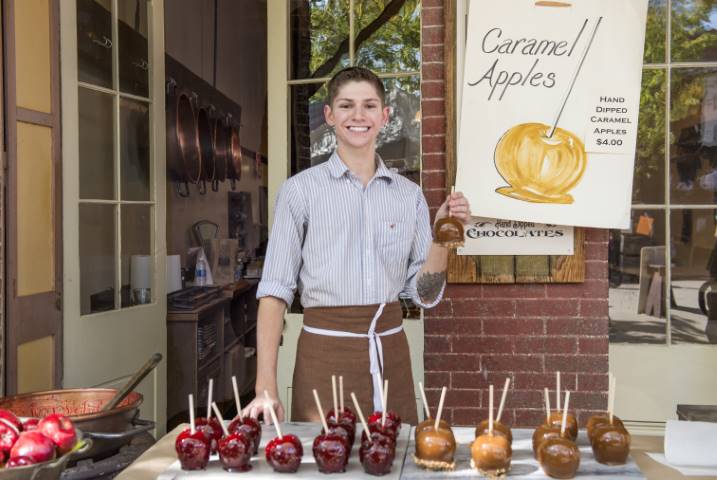 #6 – Have Fun at Fall Festivals
To truly celebrate the fall season, experience the charm of an old-fashioned mountain town fall festival.
The Tuolumne Band of Me-Wuk Indians will hold the Annual Acorn Festival, a traditional celebration of the black oak acorn harvest Sept. 11-12. The event will feature traditional dancers, a hand games tournament, Native arts and crafts, among other activities.
The 49er Festival on Sept. 18 will feature a parade, vendors, live music, a beard contest, a Western costume contest, a chainsaw carving contest, archery, shooting and more. 
#7 – Get Cozy
As the evening air crisps, snuggle in one of Tuolumne County's charming lodging properties. Get an uber-local experience at a quiet bed-and-breakfast such as the newest, yet historic, Royal Olive Manor, pamper yourself at one of the resorts such as Rush Creek Lodge or get into the Halloween spirit at the Groveland Hotel for a chance to meet Lyle, a gold-mining ghost who has lived in the hotel for the past 100 years.
This is just a snapshot of why Tuolumne County belongs on your fall travel bucket list. Explore other things to do, lodging properties, outdoor activities, restaurants, shopping and more at VisitTCToday.com.