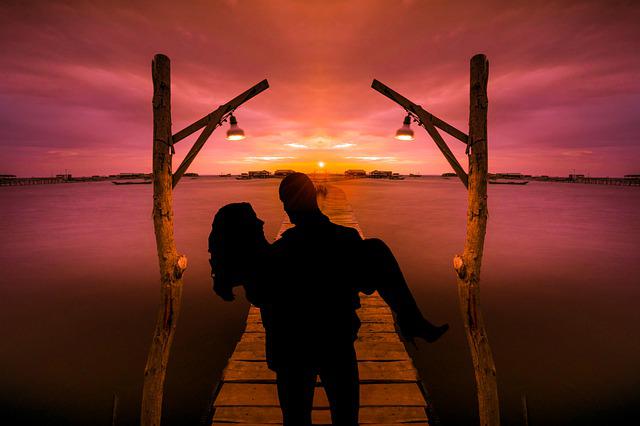 When it comes to planning a gorgeous honeymoon, the options can seem endless. Do you want to stay close to home or travel abroad? If you're searching for an unforgettable honeymoon in the USA, this article has the best options.
These seven destinations will leave you spoilt for choice, from picturesque coastal towns to bustling metropolises. So pack your bags and luggage and get ready for the trip of a lifetime.
1. Niagara Falls, New York
In 2019, international tourist arrivals to the U.S. stood at almost 80 million. Hence, it is one of the most popular tourist destinations globally.
If you plan a honeymoon in the USA, Niagara Falls should be on your list. The falls offer a spectacular view, and there are plenty of activities to keep you busy.
In addition, being one of the most popular tourist destinations, Niagara Falls is also one of the most romantic places globally. If you want a place to celebrate your love, this is it.
Many honeymoon packages are available, including accommodation, dining, and activities.
You can book a private tour of the falls, including a stop at the Cave of the Winds. The Cave of the Winds is a unique experience where you can get up close and personal with the Falls.
2. Charleston, South Carolina
The U.S. received 79.6 million international tourist arrivals in 2018, making it still the top tourist destination in America. One of the primary reasons the U.S. is such a popular destination is that there's so much to see and do.
Charleston in South Carolina is an enriched historic city with plenty of charm. Stroll hand-in-hand down Rainbow Row, visit Fort Sumter, or take a horse-drawn carriage ride. There are also several romantic restaurants to enjoy, like the award-winning Husk.
If you're looking for a city with Southern charm, Charleston is the perfect destination for your honeymoon.
3. San Francisco, California
When you picture San Francisco, you might think of the Golden Gate Bridge, Alcatraz Island, or Fisherman's Wharf. All the best places to visit while on your honeymoon.
But San Francisco is also home to some of the best restaurants in California. Suppose you're looking for a romantic dinner with a view, head to the top of the city's tallest building, the Transamerica Pyramid. Try one of the many food trucks that line the streets for a more casual meal.
While on your honeymoon in San Francisco, you'll fall in love with this west coast city no matter what you do.
4. Santa Fe, New Mexico
New Mexico is a beautiful state with a lot to offer honeymooners. Santa Fe is the state capital, and it offers a unique blend of Native American and Hispanic cultures. The city is also a place for some of the country's best art galleries and museums. Santa Fe is worth considering if you're looking for a romantic getaway.
If you're interested in outdoor activities, you'll find plenty to keep you busy in Santa Fe. There are hiking trails and biking paths throughout the city, and the nearby mountains offer great opportunities for skiing and snowboarding. It is also a wonderful land to stargaze; it's one of the darkest cities in the country.
5. Savannah, Georgia
Located in the southeastern United States, Savannah is a charming city with Spanish moss-draped trees and cobblestone streets. It is also home to some of the best seafood in the country.
If you want a romantic getaway that includes plenty of activities, then Savannah is the perfect destination. Stroll through Forsyth Park, take a horse-drawn carriage ride, or visit one of the many museums.
You can end your day with a leisurely dinner at The Olde Pink House, one of Savannah's most iconic restaurants.
If you're planning a honeymoon in the USA, add Savannah to your list of destinations.
6. Orlando, Florida
Florida is an excellent destination for couples who love spending time outdoors while on honeymoon in the USA. With its warm weather and beautiful beaches, Orlando is the perfect place to relax and enjoy quality time together. There are plenty of activities to keep you busy, from exploring the local theme parks to taking a scenic walk through one of the many nature trails.
7. Boston, Massachusetts
Famous for its rich history, Boston is the perfect place for couples who want to learn more about the early days of America. Take a walk through the Freedom Trail, visit Fenway Park, or explore one of the many museums in the area. You'll have a memorable honeymoon in Boston with so much to see and do.
Conclusion
The U.S. is a vast and varied country, making it the perfect place to spend your honeymoon. With different destinations to choose from, you're sure to find the perfect one for you and your new spouse.