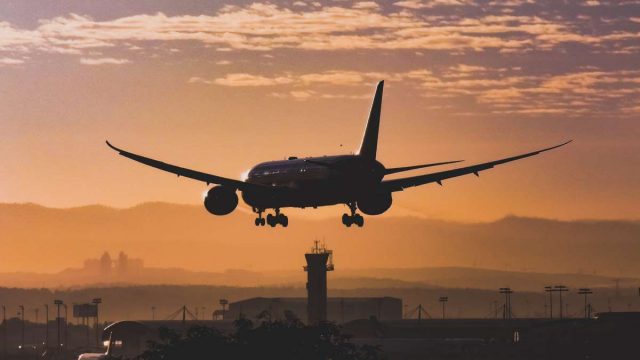 Are you planning a trip from Canada or the USA to Europe, Asia, Africa, or the Middle East? Flight prices have been extremely high, especially after the pandemic, and rising fuel costs and increased demand are causing airlines to raise them continuously.
However, most major airlines offer something called consolidated fares. Companies provide these to fill the seats, usually through brokers. Instead of booking your tickets directly on an airline's website or the broker, you do it through a travel agency. The process is quicker and more convenient.
While booking cheap international flights from a travel agency is an attractive option, you must be sure to book them through a dependable one. What are some ways of doing that and what details should you consider while doing so? Read on to find out.
Which countries do they offer cheap flights to?
It wouldn't help you if the agency provided tickets to destinations outside your travel itinerary. Check the locations or countries they offer flights to from the USA and Canada.
Successful travel agencies offer flights to international locations in Asia, Africa, Europe, South and Central America, the Middle East, and other places.
Do they offer many airline options?
While booking a cheap flight is a profitable option, you might not be comfortable flying with a specific airline. So, it wouldn't help you much if the company provided you with limited options for flights.
Ask them beforehand which airlines in the USA they provide tickets from.
How low are their consolidated airfares?
One of the primary purposes behind booking your flights with a travel agency is low consolidated airfares. But the prices shouldn't just be a little less but significantly less than those offered by airlines.
If the difference is minor between the two, what's the point in booking with a travel company when you could do so directly from the airline? It is important to check how low the consolidated prices offered by the travel agency are.
How much do they charge?
Agencies charge a fee for their services, including those who help you book cheap international flight tickets. However, the exact amount differs from one company to another.
Try to find a company with a lower fee since you will save money that way. A situation where you pay a substantial fee combined with the flight price (although cheap) won't help you much.
Do they offer guaranteed rates?
'Guaranteed rates' refer to a policy where a discount comes into effect only when you purchase a ticket. What does that mean? Well, the cheap rates provided by some airlines depend on the seat availability and on the condition that you book the flight ticket.
Just because you come across a cheap rate on an agency's website does not mean they're permanent. On the contrary, they have conditions attached, like those mentioned above.
Do they require a minimum advance purchase?
Some consolidator fares come with minimum advance purchase, requiring you to purchase a flight ticket a few days before departure in those circumstances.
If you don't do that, you might be unable to book a cheap flight. While advanced booking is helpful, it can also be inconvenient at times. The best option is to find a company that requires you to book tickets within three days of departure.
That will give you sufficient time to plan and think about your travel plans and whether you should proceed with the booking or not.
Choosing the right agency can help you book cheap international flights from the USA and Canada to Asia, Africa, Europe, or other international destinations. Such agencies help you save plenty of money without interrupting or delaying your flight plans.