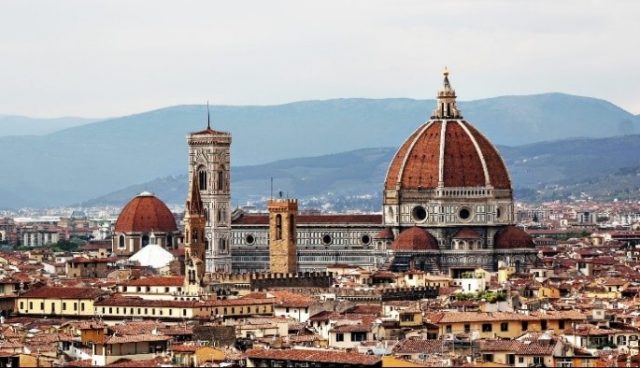 Italy is famous all over the world due to its rich historical heritage, culinary delights, architecture, and nature. Thanks to this, Italy is the fifth-most visited country in the world!
Since there are so many things to see and do, it can get overwhelming for first-time tourists who want to visit the Bel Paese (beautiful country).
From what to order to Italy entry requirements for US citizens, and even which places to visit, this practical guide has everything you need to travel Italy in style.
The Best Times to Visit Italy
Just like Rome is known as the Eternal City, Italy is the eternal country — it's great at any time of the year!
Italy's peak season falls between the middle of June through August. Although this is the warmest time to visit, it is also the most crowded. Travelers planning to visit Italy during summer should reserve their accommodations and tours well in advance, as many tend to sell out.
Those who have a flexible schedule should opt for one of two shoulder seasons: April through the end of May, or September through October. The weather is pleasant and the crowds are (mostly) gone, which makes it ideal to go sightseeing and visit major cities like Rome and Milan.
Fans of skiing and snow sports should add a trip to Italy to their winter itinerary, as this is the best time to enjoy the slopes at the Dolomites or Italian Alps.
Getting to Italy
The two main airports in Italy — Fiumicino and Ciampino — are located in the capital city of Rome.
Fiumicino, which is also known as Leonardo da Vinci International Airport, is the country's largest airport and receives the most international flights. Ciampino is a smaller airport that mainly caters to domestic flights, low-cost airlines, and specialized charter flights.
Thanks to its location, travelers can get to Italy from virtually any point in the world. There are hundreds of flights every day from Canada, the United States, Asia, and other European countries. Best of all, flying into Rome means that it makes for a great starting point for your Italian vacation. There's a reason why they say that all roads lead to Rome!
A Country Rich With Landmarks
In Italy, there is always something for everyone. In fact, there are more than 50 UNESCO World Heritage Sites located in the country, as well as almost 40 on the tentative list.
Besides the capital, travelers should add popular cities like Venice, Naples, Florence, and Verona to their itinerary. Lake Orta, which is just one hour from Milan, offers a picturesque and peaceful atmosphere.
Likewise, Castelmezzano is a hidden gem located in southern Italy, while Locorotondo is considered to hold the title of "Prettiest Town in Puglia," especially with its famous cone-roofed trulli houses.
What to Wear
Although the choice of clothes depends on the season, it's important to consider other factors. For example, be sure to pack comfortable footwear, as you'll be doing a lot of walking — usually on cobblestone streets or uneven pavement!
Likewise, dress codes are strictly enforced in religious places such as St. Peter's Basilica in Vatican City or St. Mark's Cathedral in Venice. For women, this means taking a shawl or scarf to cover their head, while men should avoid shorts and wearing hats indoors.
Food and Wine
Italian cuisine needs no introduction, as it has already won the hearts of millions of people around the world. Most dishes use fresh and local produce, while each region has its own local flavors and dishes unique to that area.
Don't miss the chance to try local fare like Pizza Napoletana in Naples, Risotto alla milanese in Lombardy, or Bagna Caôda in Piedmont. Of course, that's in addition to all of the delicious pasta, gelato, and lasagna!
"A Country Within a Country"
Italy is one of the few countries where you can travel to another country. Technically a city-state, Vatican City is located on the territory of Rome and has its own church ministers, army, post office, and even passport.
Vatican City is considered to be the residence of the head of the Catholic church. Travelers who want to see the Pope with their own eyes can do so on Sundays, when he blesses all those gathered at St. Peter's Square.
Money and Tipping
While credit cards are widely accepted in hotels, restaurants, stores, and gas stations, Italy has not completely abandoned paper money. Travelers should keep a few extra Euro bills in case the local mom and pop store, bakery, or pizzeria doesn't accept credit cards.
In large cities, many food establishments already have tips included in the bill, under the line "servizio" or "coperto." For places that do not have this line, it is standard to round up the bill for good service.