Planning an epic trip to Israel takes a lot of time and thought, so here are tips and tricks to consider and re-spark the wanderlust spirit.
Do your Research: Israel is cultural smorgasbord with some of the top sites in the world, and before going on any international trip, it's always important to do some research ahead of time to fully understand where you're going, what their culture and customs are like, and really get a true sense of what they really have to offer.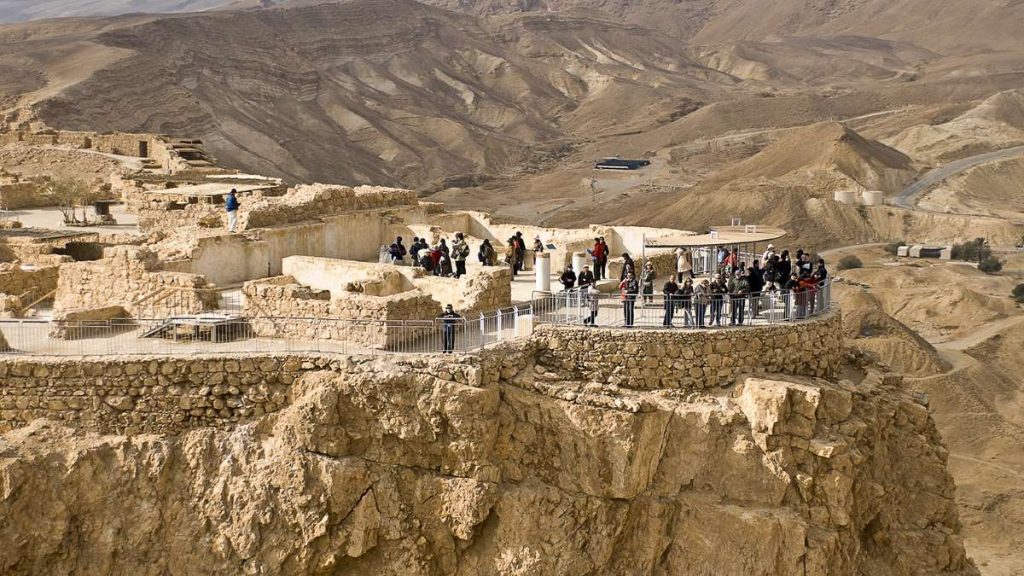 When to Go: Israel is known for having beautiful and comfortable temperatures all year round, so choosing what time of year to visit can be the most difficult. For travelers looking for hot summer weather filled with beach days and sunshine, May through September, and even October would be the best choice, with July and August being the hottest months. For those looking for a something a little more temperate, November through March would be ideal where the weather is still beautiful during the days, but visitors might want to consider layers due to cooler evenings.
How to Get There and When to Book: When traveling to Israel from the Canada the best way to get across is flying. Currently, Air Canada and El Al are the only airlines that fly to Israel, with nonstop routes from Toronto to Tel Aviv. When booking international travel, it is always best to begin looking at flights well in advance to ensure the best prices for your travel dates. There is also a vast assortment of planning apps that allow travelers to choose their preferred travel dates and continuously monitor flights and prices to alert you with the best deals.
How Long to Stay: Trip length is always dependent on the preference of the traveler, and when traveling through Israel, duration is dependent on what is on the dream itinerary. On average, a week in Israel allows for time in both Jerusalem and Tel Aviv, with extra time to explore either the North and/or the South. For travelers looking to visit all of Israel's top hotspots, spend about a week and a half to two weeks to get the full experience.
Where to Stay: Over the years, a large array of hotels have opened throughout Israel, offering stays for all types of travelers, whether they're looking for that ultimate luxury experience or just looking for an affordable stay that won't break the bank.
For the luxury travelers, consider the Mamilla Hotel in Jerusalem, the Jaffa Hotel in Tel Aviv, the Mitzpe Hayamim in the North, or the Beresheet Hotel in the Negev Desert.
For the budget travelers, consider The Dave Hotel in Tel Aviv, The Leonardo Hotel in Jerusalem, or the Nof Ginosar Hotel at the Sea of Galilee, or a Bedouin camp in the South. Israel also has many hostels to choose from for those looking to cut costs further, such as the Abraham Hostels in Jerusalem and Tel Aviv.
Where to Go: From the Haifa, Caesarea and the Galilee in the North, down South to the Negev Desert, the Dead Sea and Eilat, to Jerusalem and Tel Aviv in the middle – there is something in Israel for every type of traveler. Adventure seekers can hike to the top of the Masada fortress deep in the Negev or rappel through air at the Keshet Cave with stunning views of the Sea of Galilee, while wellness lovers can relax at one of Tel Aviv's gorgeous beaches and float in the Dead Sea. And for the culture and history buffs in the group, a stroll through Jerusalem's Old City and visit to Tel Aviv's Carmel Market are a must.
How to Pack: There are a lot of things to keep in mind when packing for a trip to Israel. It is crucial to purchase an electoral adapter for all electronic devices – The electric current in Israel is 220 volts, C, single phase, 50 Hertz. Most Israeli sockets are three-pronged, however most accept European two-pronged plugs. In addition to adapters, wardrobe is another important thing to keep in mind. Israelis tend to dress very casually, however it is important to note that when visiting religious sites within Israel, it is typically required to cover the shoulders and knees, and in some cases covering the hair for women, upon entering these sacred sites.