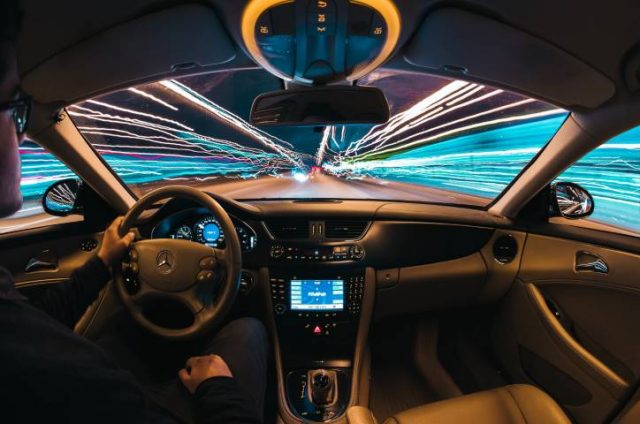 One of the good things about all vehicle models is that they're basically blank canvases, and you can select and choose which elements of your vehicle you want to focus your efforts on through the beautiful world of modifications. Upgrading a car can be an excellent way to achieve the desired speed, acceleration, and efficiency at a fraction of the cost. Upgrades can range from minor tweaks to significant system changes. We've listed some ways to improve the performance and upgrade your car.
Upgrade The Sound Quality
When upgrading your sound quality in your car, look for car speakers that provide symphony sound right inside your vehicle. With a speaker kit that includes two tweeters, two woofers, and two external crossovers, a good quality sound system, for example, provides high-resolution audio that can handle up to 100 watts. Even at full speed on the highway with the top down, you'll get a rich, authentic sound. Also, opting for an upgrade or adding an Android Auto can provide even the most mundane vehicles with an instant boost of technology, automation, and connectivity. Voice commands will allow for distraction-free driving, and this system includes enhanced navigation, hands-free calling and messaging, direct access to your music, and mobile connectivity.
Infotainment Additions
Nowadays, they'd probably drive a standard entry-level car with more technology than older vehicles. Those of us with older vehicles, on the other hand, might be unable to connect our smartphones to these aging vehicles. There are tons of gadgets and add-ons that are compatible with almost any existing vehicle on the road today. As previously stated, Apple developed CarPlay and Google developed Android Auto smartphones, making that a more straightforward, safer proposition. Each provides a way to connect your phone to your in-car system, which is a handy feature.
Tires And Mags
Choosing higher-quality tires for your vehicle is one of the most apparent upgrades. Power and performance are fantastic, but if you don't have the grip of quality tires to translate that to the road, it's a waste. Similarly, if you want your car to perform in all weather conditions, you must select the right tires for the conditions. All-weather tires are a performance compromise that will most likely not meet all users' needs or expectations. Choosing a set of summer and winter tires is the best approach for ensuring good traction and delivering power to the ground. Mags are much the same and look good but also sometimes serve the function of weighting the car down when taking sharp bends at high speeds.
Interior Upholstery Upgrade
There are numerous affordable car interior covers for sale. Suppose you can afford high-quality, well-made seat covers. In that case, you'll get features like water, mud, and even oil protection, as well as quality craftsmanship, a sleek look, cushion backing, airbag tearaways, and storage pockets. Quilly covers can cost around $300, depending on the make and model of your vehicle.
While upgrading your car is a practical solution to get great value for your money and enjoy your traveling more, various car accessories to consider further enhance your experience.