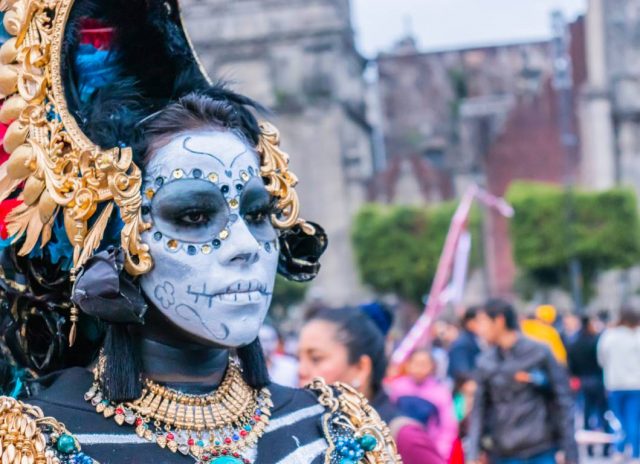 Día de los Muertos, or Day of the Dead, is a celebration of life and death that originated in Mexico and a holiday recognized all over Latin America in November. Following what has been a traumatic year for many, this touching tradition that honors loved ones with parades and lively gatherings, may be more important than ever in 2021 and Marriott Puerto Vallarta Resort & Spa invites guests to celebrate this cultural event with them.
Enjoy the Day of the Dead Festivities in Historic Downtown
Each year downtown Puerto Vallarta prepares for Dia de los Muertos by lining its famous Malecon (boardwalk) with elaborate altares with personal offerings, while marigold petals and candles can be found on display at the historic 5 de Diciembre cemetery, the city's oldest graveyard. Traditionally there is also an exciting "Death is Alive" parade also held featuring performances, painted skeletons and colorful floats that process throughout the cobblestoned streets of downtown. The city comes alive to celebrate their dead.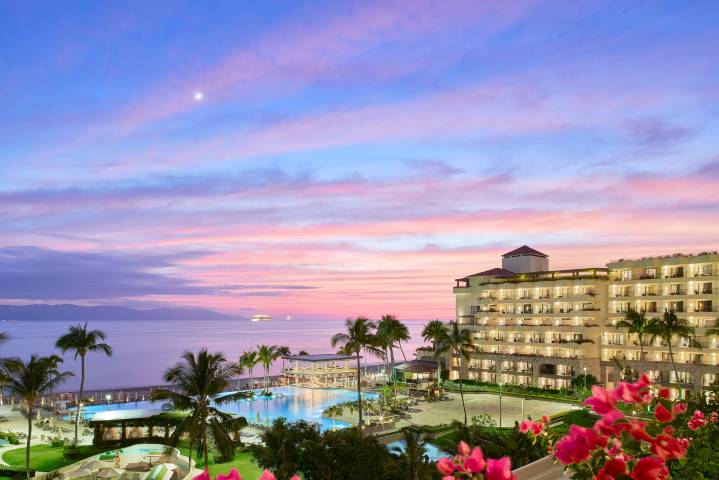 A Celebration of Life at Marriott Puerto Vallarta 
Visitors can also experience the local tradition of Dia de los Muertos at Marriott Puerto Vallarta Resort & Spa without even having to leave the property. Nestled nearby downtown, alongside the Banderas Bay and framed by the Sierra Madre Mountains, Marriott Puerto Vallarta Resort & Spa shares its local culture with guests with a Celebration Beyond Life Dia de los Muertos Dinner on-site on November 2. Guests can learn the long-held traditions involved with the holiday through the staff's own altars and enjoy live music and folkloric entertainment, as well as a special menu featuring traditional Mexican flavors while learning about the history of connecting the present with the past to remember loved ones. The resort offers a Dia de los Muertos Package which includes deluxe accommodations and daily breakfast for two along with admission to the Day of Dead event which includes dinner and entertainment.
Release Baby Sea Turtles into the Ocean
Additionally, November is sea turtle season in Puerto Vallarta. From June to December, guests staying at Marriott Puerto Vallarta Resort & Spa can celebrate life in a whole other way, by playing a role in the resort's Ridley Sea Turtle protection program. In addition to having the opportunity to release newly hatched turtles -a precious experience- into the ocean, nature-lovers can meet the biologist at the on-site turtle nursery to learn about the conservation project, the importance of reducing our carbon footprint and taking care of the environment so that species like these can thrive. These activities are offered every day during turtle season as mother nature allows.
Indulge in a Rebirth Treatment at the Ohtli Spa
For true healing by water, guests of the resort can experience a water-focused treatment inspired by ancient traditions of the Huichol culture at the Ohtli Spa. The signature Janzu "Rebirth" Therapy session is performed in a pool of warm water and is focused on meditation and relaxation. A therapist will guide the guest through a journey (the meaning of Ohtli) of rhythmic water movements that relax the mind, muscle tissue and joints, allowing for a gradual drift into a meditative state and a feeling of rebirth. All spa treatments also include access to its hot and cold plunge pools, designed to help stimulate and invigorate the senses for a true feeling renewal.
For more information, visit www.puertovallartamarriott.com.