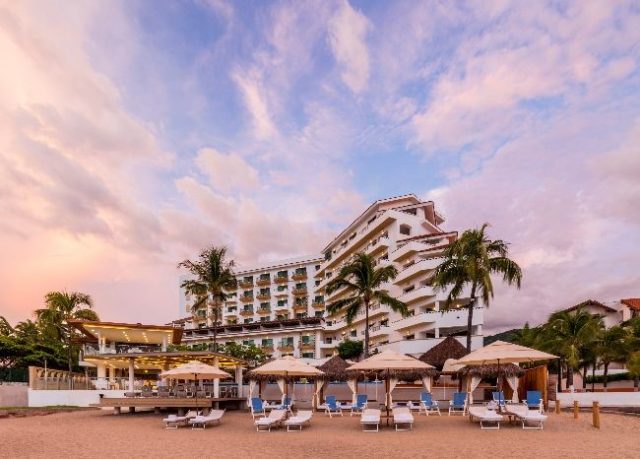 Villa Premiere Boutique Hotel & Romantic Getaway in Puerto Vallarta started offering on-site Covid-19 testing on Jan. 5 in response to the requirement of Covid-19 PCR tests for all guests traveling to the US, Canada, and other countries with this prerequisite. Tests are available to all guests who may be required to take the PCR test. The Buenaventura Hotel Group, of which Villa Premiere is part, has an agreement with a certified laboratory, SANLOR Laboratorio, in order to make this new process as smooth as possible for its guests.

Appointments for Covid-19 testing can be made with the hotel's concierge and will take place in a private location at the property or can be done at one of the four locations the laboratory has around the destination. A special price for the PCR test of $3,000 pesos per test includes taxes. All test results have the corresponding certification by InDRE.

Villa Premiere Boutique Hotel & Romantic Getaway reopened its doors on June 22, 2020. The beaches located in front of the property, beach clubs, hotel pool and restaurants are all open. All services of the hotel are available with health and hygiene protocols in place.

As part of the Buenaventura Hotel Group, Villa Premiere has developed and implemented safety and hygiene protocols pointing out the five directives under which the protocol was created —  "HOGAR," which stands for "HOME" in Spanish — to make you feel as safe as in your home:
1)         Hygiene & Disinfection
2)         Order & Control
3)         Guarantee of Everyone's Well-being
4)         Accommodations and Social Distancing
5)         Responsibility

The following are some of the practices that will be implemented as part of this "new normal," including investments in specialized equipment for disinfection, washing, rinsing and drying accessories in rooms and kitchens. There is also new equipment and procedures in place for disinfecting footwear, suitcases, bags and strollers upon guest arrival. Frequent cleaning and filter replacement of cooling systems and swimming pools will be strictly supervised.

As for customer service, social distancing of 6 feet between individuals in waiting spaces — such as check-in/check-out, access to bars and restaurants, and lounge areas, among others — will be maintained. Specific personnel for maid and butler service will be assigned to each floor and reservations at specialty restaurants will be suggested.

Antibacterial gel dispensers have been placed in common areas. To respect minimum social distancing of 6 feet, furniture has been relocated, thus reducing restaurant capacity, with a maximum of six diners per table. The distribution of lounge and beach chairs will respect social distancing and the allocation of rooms will be alternated, maintaining as much distance as possible between designated rooms. The constant use of airway protectors for all guests will be suggested and a personal protection kit for each guest will be included in the room amenities.

With these actions, Buenaventura Hotel Group and Villa Premiere Boutique Hotel & Romantic Getaway aim to provide safe spaces for guests, suppliers, collaborators and, in general, society at large, while generating experiences of leisure, fun and comfort through products and services with quality and warmth, placing visitor well-being first.

More information on the vaccines or on additional efforts the hotel has taken as part of their reopening, visit https://www.premiereonline.com.mx/covid-19.